Convection rack oven Debag MONSUN S4
Monsun S4 stands out by its remarkable provision of space since it can be loaded with two baking rack simultaneoously. Twice the amount can thus be baked in the same amount of time. It's therefore extremely economic and suitable for large baking volumes.
Ideal for: traditional bakeries, food retailers, gastronomy.
Advantages:
Traditional rack oven – with proven Monsun technology
Top baking quality
Extremely economical energy consumption
Rich steam supply
TWIN – dual-rack oven for larger quantities
Control:
Programme control PRO
Computer control TOUCH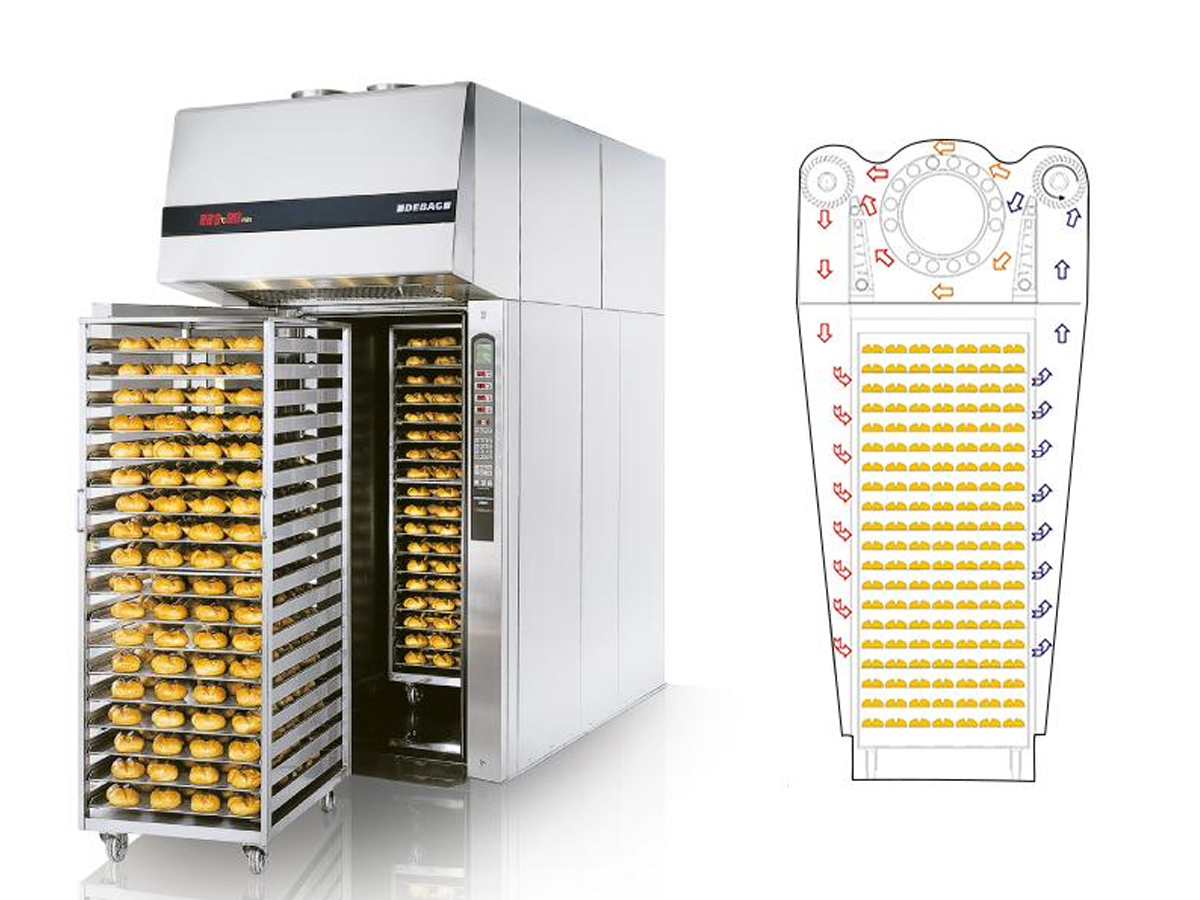 Convection rack oven DEBAG MONSUN S4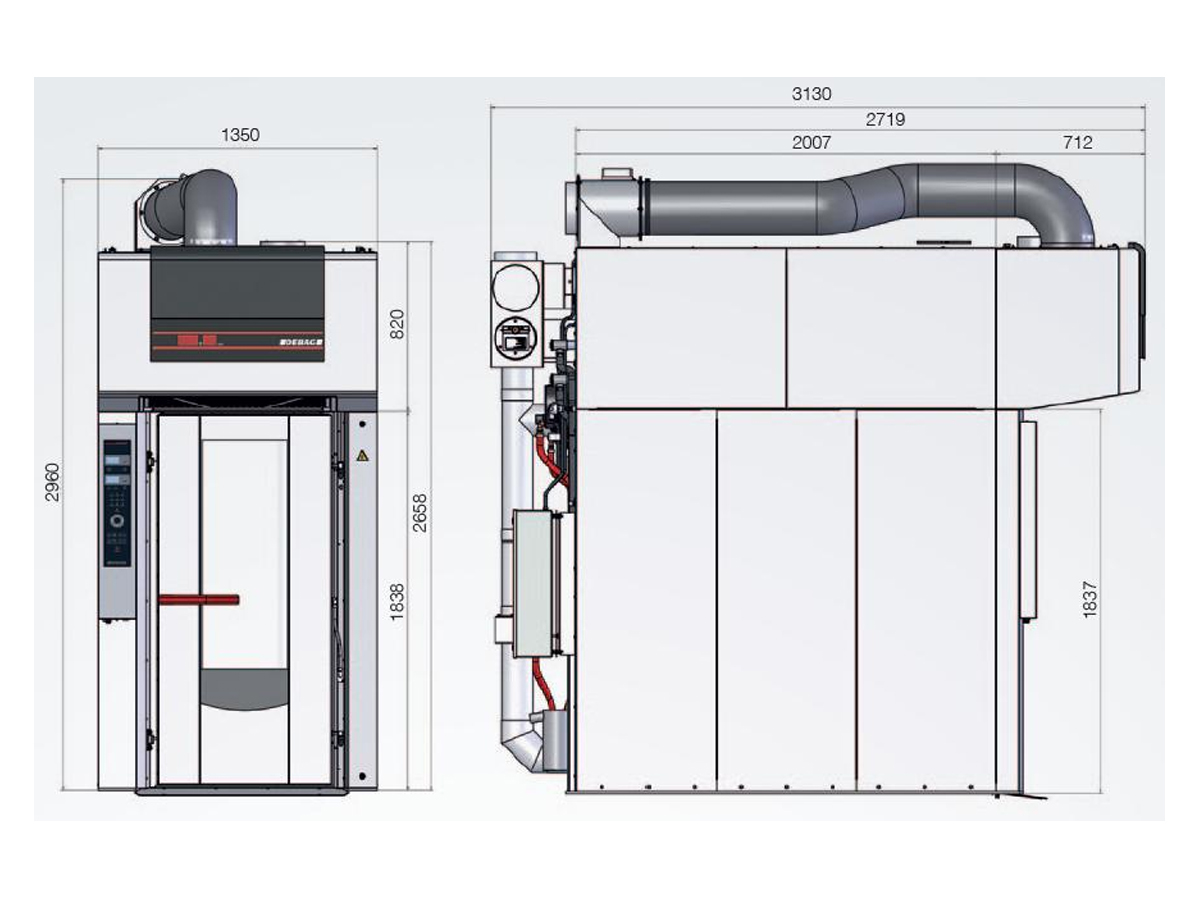 | | | | |
| --- | --- | --- | --- |
| MODEL | MONSUN S4 | MONSUN TWIN | MONSUN TWIN modul |
| Outer dimensions (W x D x H) | 1350 x 2540 x 2960 mm | 1350 x 3130 x 2960 mm | 1350 x 3130 x 2960 mm |
| Net weight | 2000 kg | 2600 kg | 2940 kg with module |
| Max. baking surface | 9,5 m2 | 16,3 m2 | 16,3 / 10,8 m2 |
| Tray dimension | 580 x 780 mm | 580 x 780 mm | 580 x 780 mm |
| Tray spacing / Stove height | 73/85/125 mm | 85/125 mm | 140 mm |
| Nr. of trays | 21/18/12 | 2 x  18/12 | 18 |
| Nr. of decks (per modul) | – | – | 9 |
| Connection (el/oil/gass) | 50/63/63 kW | – /120/120 kW | – /120/120 W |