Crate Washing Machine UNIKON ECO Modular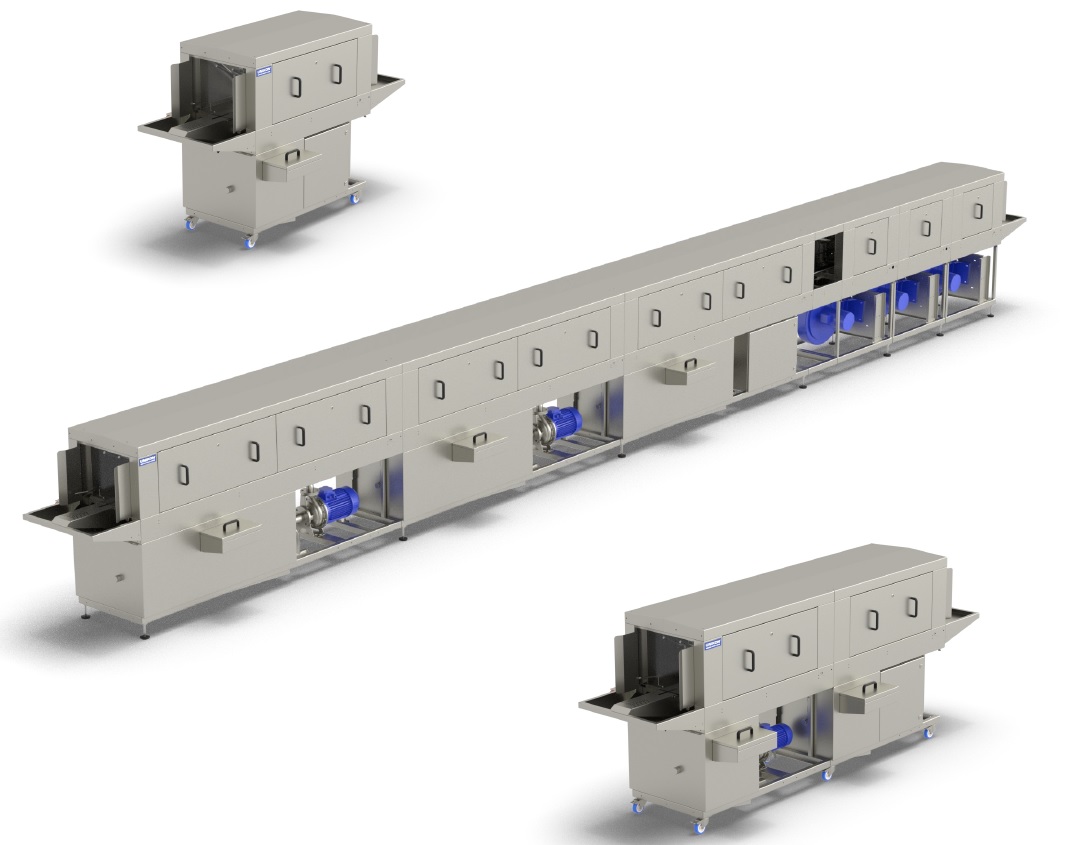 Crate washing machine UNIKON ECO Modular
Efficient and flexible industrial washers for transport crates, will meet your expectations regarding high hygiene standards and performance.
By using less water and energy is reducing operation costs.
In the wash section all contamination is removed; the water in this section is continuously filtered to assure good wash quality.
The crates are rinsed with clean water, this water is than re-used washing ensuring lower water usage.
Lowering water consumption has effect on chemical and heating power usage.
Optional pre-wash or drying sections can be added according tailored requirements.
Due to modular concept it is easy to configure the best set-up for your requirements. Based on three main modules (pre-wash, main wash and blower module; available in different sizes) your configuration is easily made.
Even in a later stage; when the machine is already in operation; it is possible to add modules to increase capacity, wash result or drying efficiency.
VIDEO: UNICON ECO MODULAR LINE – HOW IT WORKS