Bakery products with fillings, snacks and prepared food
Rheon Encrusting Cornucopia machines for a diverse culinary offer.
Efficient and practical Rheon ENCRUSTING CORNUCOPIA, KN series machines for:
Confectionery and bakery products
Pastry and attractive mini cakes
Biscuits and Cookies
Dumplings
Snacks
Ready meals, from appetizers to main dishes
It is possible to form products in weight range from 10 g to 300 g, from boutique cakes and desserts to prepared, ready meals.
The unique design enables the processing of various raw materials for production of various products in:
bakeries and pastry shops
confectionery industry
gastronomy, catering, meat processing industry…
For example, using a KN 551 series machine we can produce:
10 to 100 products per minute or
up to 400 kg of product in one hour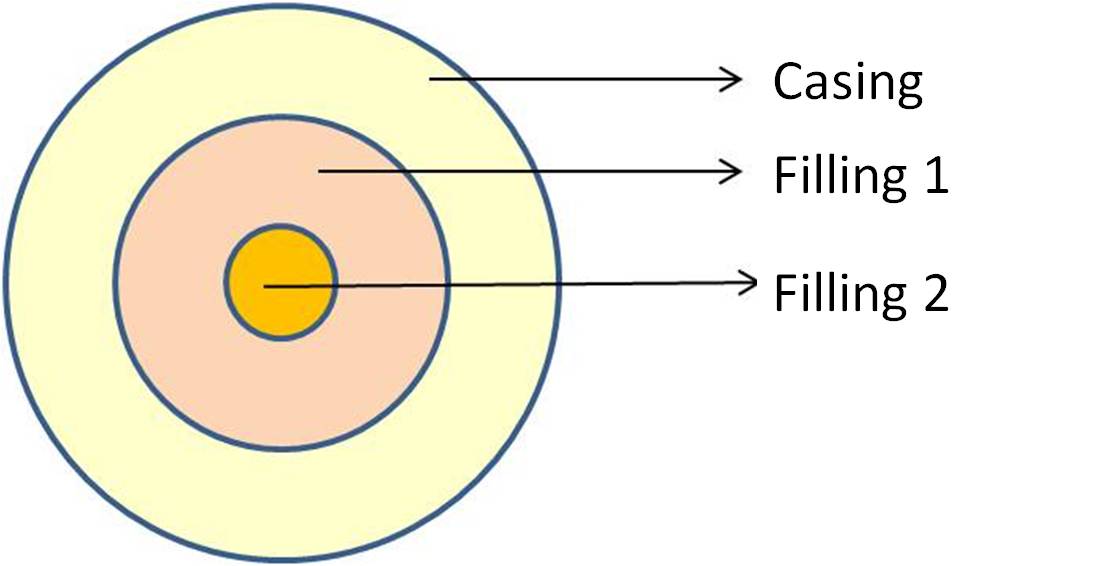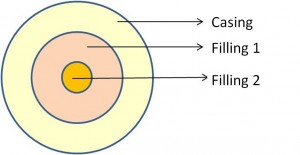 The basic product of the Rheon Encrusting Cornucopia machine is a closed or open ball or bar shaped product, consisting of two or three concentric layers.
The outer layer could be made of dough, sweet or spicy mass or mixture, while the inner layer may be solid or smooth to very soft or even almost liquid kind of filling. Using an additional filling unit, the product can be filled with two different fillings.

In addition to dumplings and rolls, using Rheon Cornucopia KN machines,  with different optional devices we can create biscuits and cookies of various shapes and structures, mini cakes, brownies, pralines, as well as burgers, patties, mini pizzas, hot-dogs and many more.
The choice of raw materials that can be used is really very diverse. It is possible to process:
dough based on potatoes, rice, corn, semolina and other types of flour,
pastry dough, dough with chocolate chips or fruit pieces and even yeast dough
mixtures and blends of meat, fish and vegetables
various sweet mixes based on chocolate, marzipan, dairy products…
For filling:
fruit fillings of different consistencies, for example marmalades, ground fruit…
cream fillings based on chocolate, dairy products, marzipan…
mixtures of meat, fish, vegetables and dairy mixtures of different textures
Using a SOLID FEEDER device, products can be filled with:
fruit pieces (for plum or apricot dumplings etc)
boiled eggs (for Scotch Egg etc)
sausages…