Fresh wheat starter culture for good gas formation and a pleasant fruity aromatic note.
Based on selected strains of selected lactic acid bacteria.
Delivery: fresh culture, packaged
Packaging unit: cube 0.5 kg or liquid 8 kg per unit
100% organic, vegan, kosher and GMO free
Possibility of making 'clean label' products, without artificial ingredients
Suitable for making sourdough from wheat flour
The composition of lactic acid DIOStart® wheat fruit culture, perfectly complements the action of yeast and helps to create volume.
Advantages of DIOStart wheat fruit:
Gas-active sourdoughs
Longer shelf life
Balanced flavour
Exquisite new products
Aromatic baked goods
Production parameters for DIOStart wheat fruit
100 parts wheat flour (e.g. Type 550 or 812)
100 – 120 parts water (the more water, the greater the gas activity)
0.25 to 1 part DIOStart® wheat fruit (depending on the size of the batch and the machine)
Temperature: 28 -30°C
Ripening time: 18 hours
Processing time:
–  24 hours (without refrigeration)
–  48 hours (with refrigeration, i.e. cooling to <10°C after ripening)
The machine / container should be emptied completely and cleaned before each new batch is made up
For fermentation processes with a total weight of less than 50 kg we recommend increasing the amount of DIOStart® wheat fruit to 2%.
IMPORTANT! The temperature must be kept constant throughout the ripening time.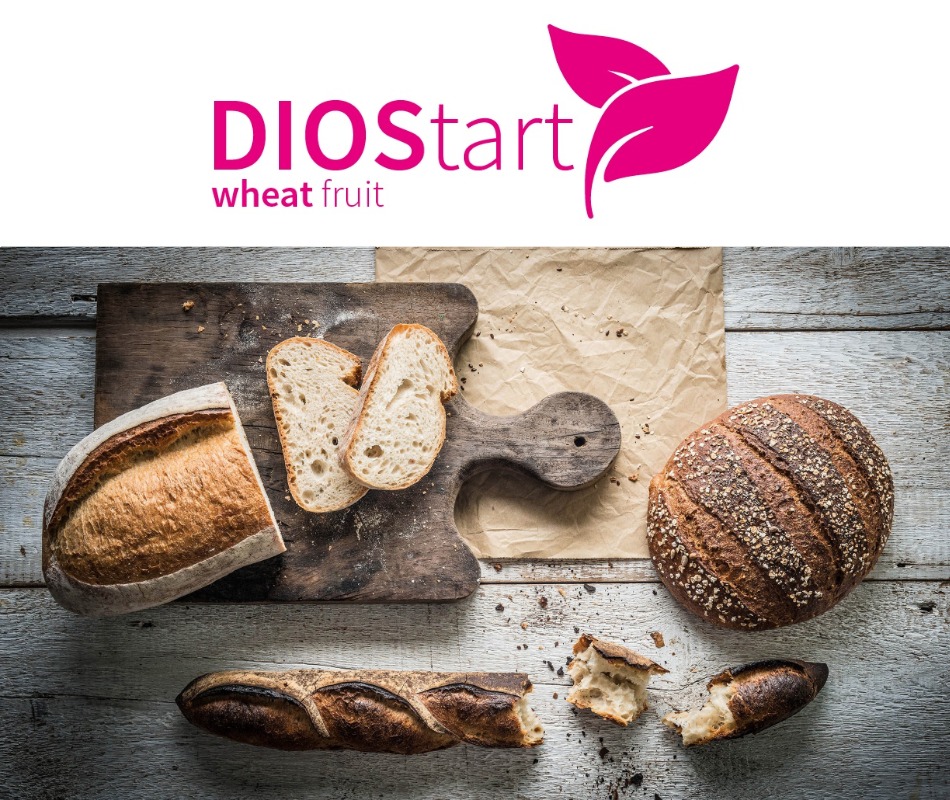 DIOStart® wheat fruit