DIOStart® aroma enzymatic starter for the preparation of scald, based on special AromaStück® technology by IsernHaeger.
DIOStart® aroma is a starter enabling individual flavour technology for your bakery products. The flavour-forming heating process (3 hours at 65°C) results in a diversity of natural flavourings and flavour precursors. You yourself design and prepare your personal dough ingredient, a flavour pre-dough. That is easy to achieve with your cereal products or flour and possibly added grains or seeds, water, and a small amount of DIOStart® aroma.
The product that emerges from the heating process is your own special AromaStück® and by varying the quantity added you now have a further instrument for adjusting the taste of your bread. The degree of variance ranges from fine tuning of the existing flavour to a product with a very characteristic taste.
Advantages of DIOStart® aroma
Create a unique bread recipe with DIOStart®
Forming a diversity of flavour precursors
Natural sweetness through maltose formation
Better water binding
Greater oven rise
Little or no use of premixes or baking improvers, or even clean label production
DIOStart® pre-dough cultures are the most e­fficient way of producing premium baked goods.
Excellent product attributes without artificial ingredients
100% organic, vegan, kosher, and without genetic modification
AromaStück® procedure:
Mix the flour and any other dry ingredients with DIOStart aroma
Place water in the machine
Add the dry mixture consisting of DIOStart aroma and rye flour, for example, and start the machine
Heat the mixture (AromaStück®) to 65°C
Keep the temperature at 65 °C for 3 hours
If coarse meal or whole grains are used, the AromaStück® must be heated to 85°C for 15 minutes after the three hours at 65°C
In the case of meal or whole grains, the dough yield is 400
If the AromaStück® is refrigerated to below 8°C
The processing tolerance increases to 48 hours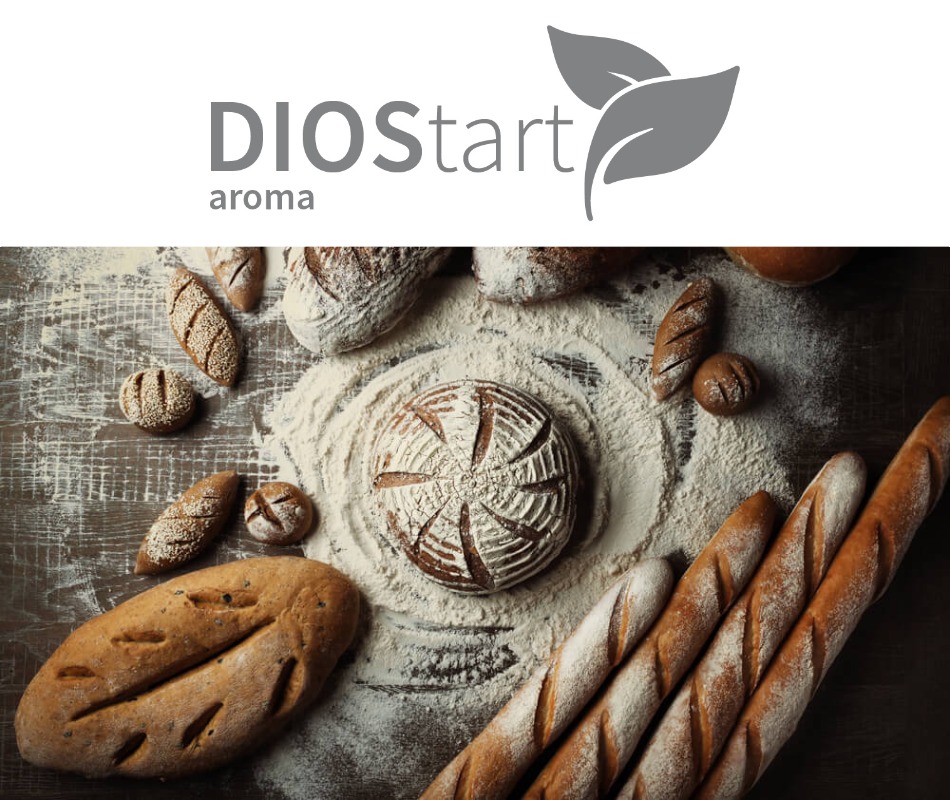 DIOStart® aroma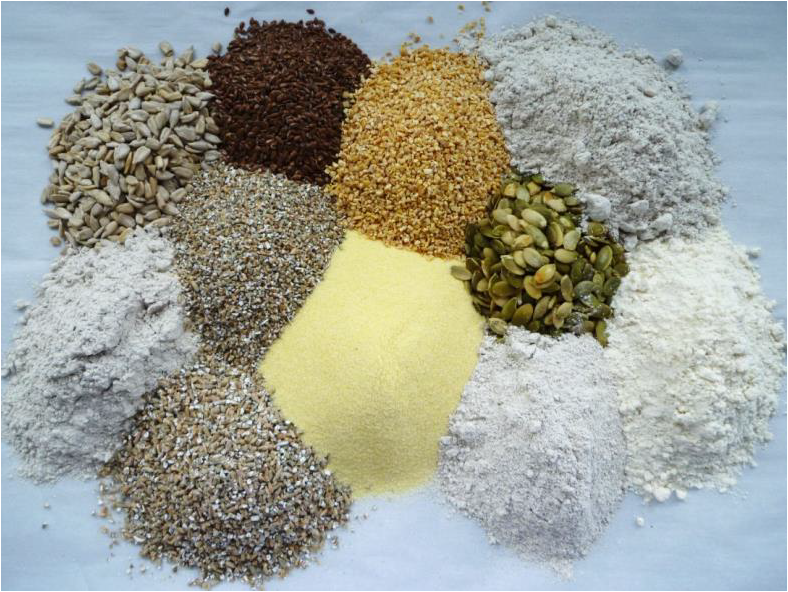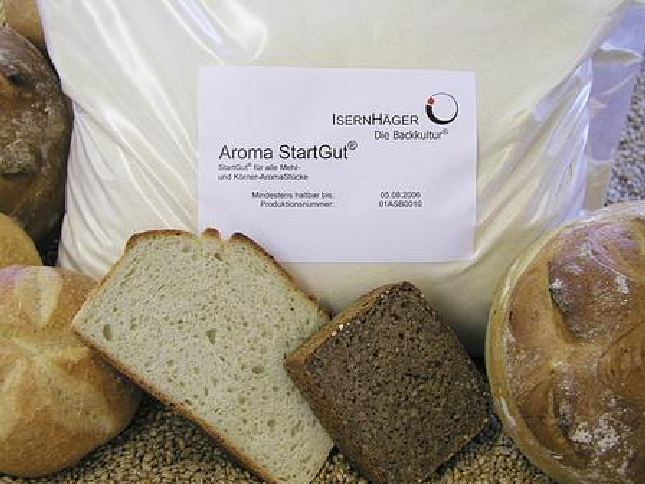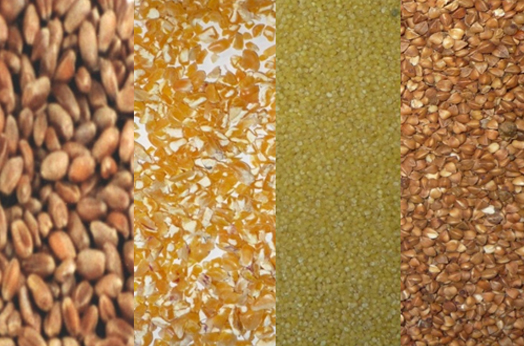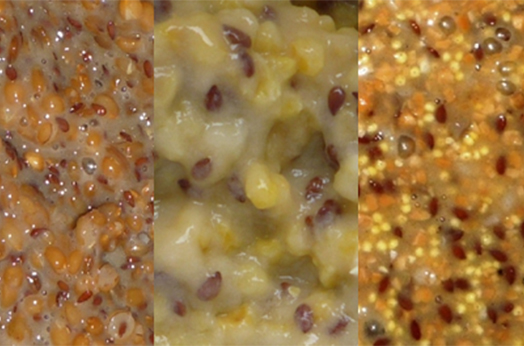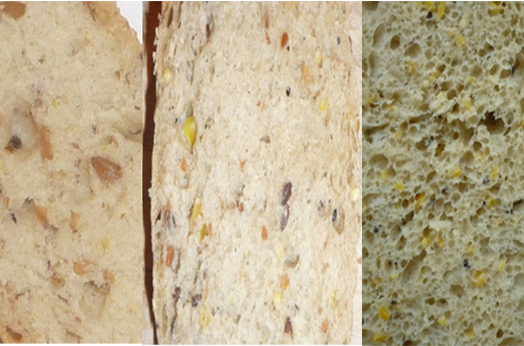 Amounts of AromaStück® to be added to the dough
| | |
| --- | --- |
| Product | Adding (flour/flour) |
| Special rolls | 3 – 12 % |
| White loaves, baguettes | 10 – 15 % |
| Mixed wheat loaves | 8 – 12 % |
| Mixed rye loaves | 6 – 10 % |
| Rye meal loaves | 10 – 20 % |
The following quantities are only intended as a guide. They can be changed according to the flavour intensity you wish to achieve. Quantities of AromaStück® to be added to the dough (percentages based on 100% cereal product (e.g. flour)
Example of a recipe: mixed rye bread with AromaStück®
| | |
| --- | --- |
| Basic recipe | Example |
| 1 part rye flour | 33 kg rye flour |
| 2 parts water (TA 300) | 66 kg water |
| 0.02 parts DIOStart aroma | 0.66 kg DIOStart aroma |
AromaStück® predough with rye flour practically has no limitations. Users around the world also add it to butter cake, leavened puff pastry or to regular wheat pastry and bread dough, to improve softness, freshness and flavor. We recommend that you try the products with the addition of AromaStück® and you will find that they have a unique taste and texture.
DIOStart® predough cultures guarantee top quality from the dough to the finished products.