Electric convection oven Debag Monsun City
More than a just a store oven. Monsun CITY is a convection oven with Monsun technology, for baking cakes, pastries and cookies.
It is ideal for all those who want to bake with hot air and steam, higher baking capacity,but  are limited by space and want the best quality of baked products.
MONSUN CITY is available in different versions:
6 trays 600 x 800 mm
7 trays 600 x 800 mm
8 trays 600 x 800 mm
Advantages:
Maximum baking surface with minimal footprint: tray size 600 x 800 mm or 600 x 400 mm
Low energy consumption
MONSUN technology ensures that the heat in the baking chamber is distributed very evenly which gives perfect baking results every time
Computer control – graphics display showing all the oven processes
FilialNet oven connection
USB connection
Additional equipment:
proofing chamber, tray base, ventilation hood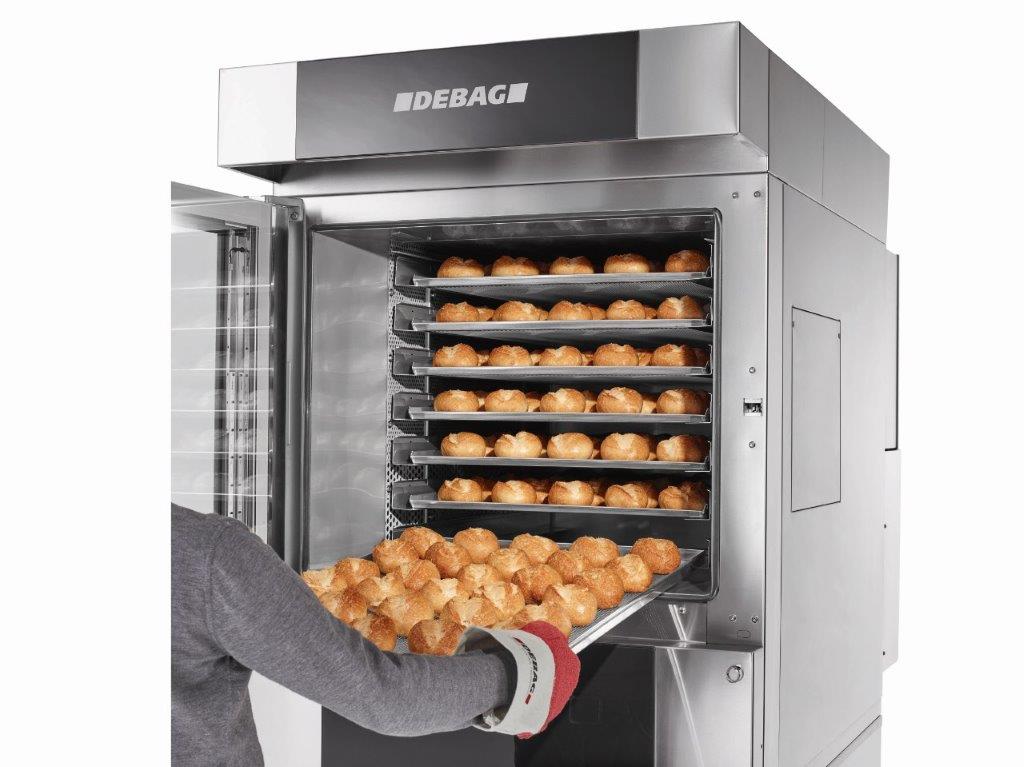 Electric convection oven Debag Monsun City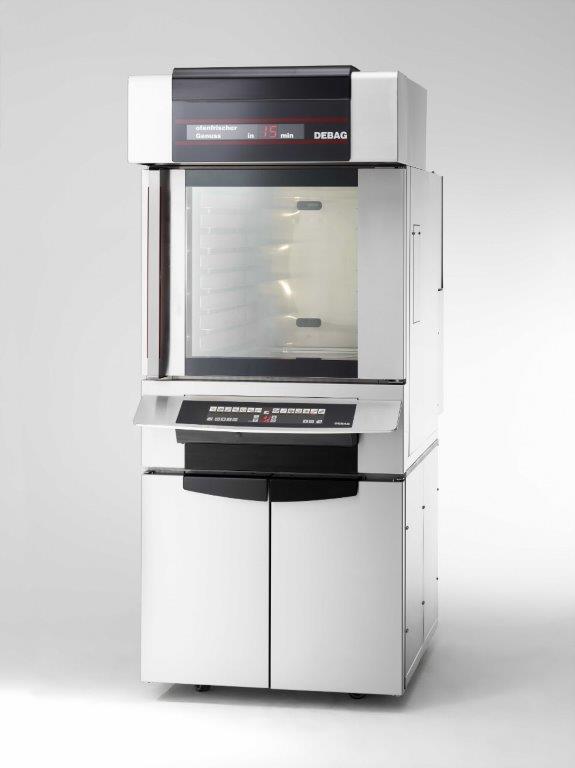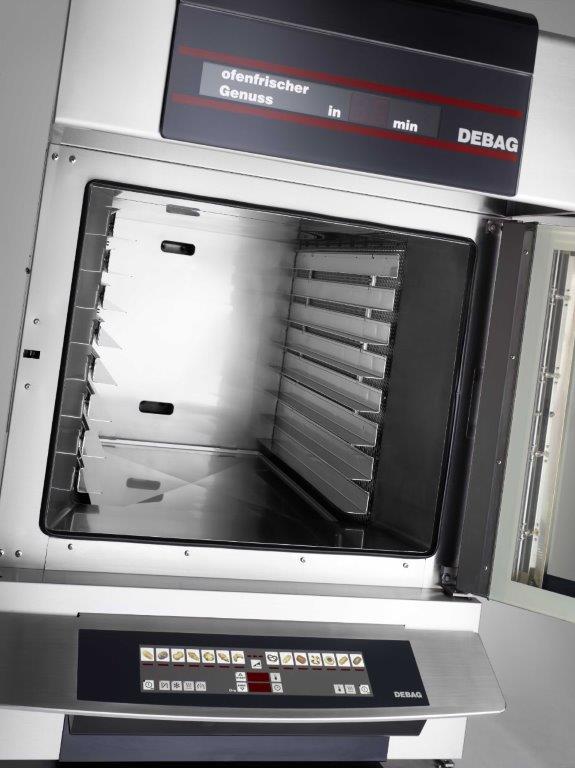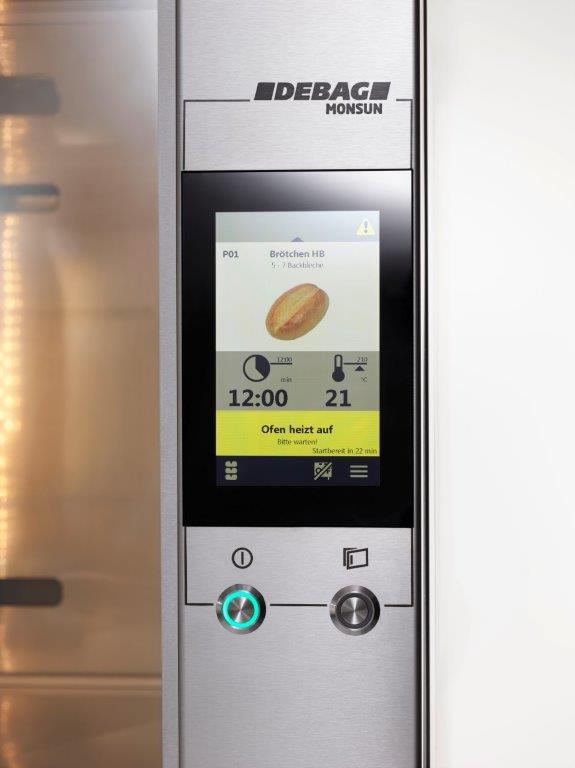 | | | | |
| --- | --- | --- | --- |
| MODEL | Monsun CITY 6 | Monsun CITY 7 | Monsun CITY 8 |
| Max nr of trays | 6 | 7 | 8 |
| Tray dimension | 800 x 600 mm | 800 x 600 mm | 800 x 600 mm |
| Outer dimension (WxDxH) | 915 x 1618 x 2182 mm | 930 x 1618 x 2182 mm | 930 x 1618 x 2182 mm |
| Weight | 710 kg | 710 kg | 710 kg |
| Baking area | 2,9 m2 | 3,4 m2 | 3,8 m2 |
| Tray spacing | 97 mm | 84 mm | 73 mm |
| El. connection | 21 kW 32 A CEE | 21 kW 32 A CEE | 21 kW 32 A CEE |
| Water connection | R 3/4″ | R 3/4″ | R 3/4″ |