BAKON NANO ultrasonic slicer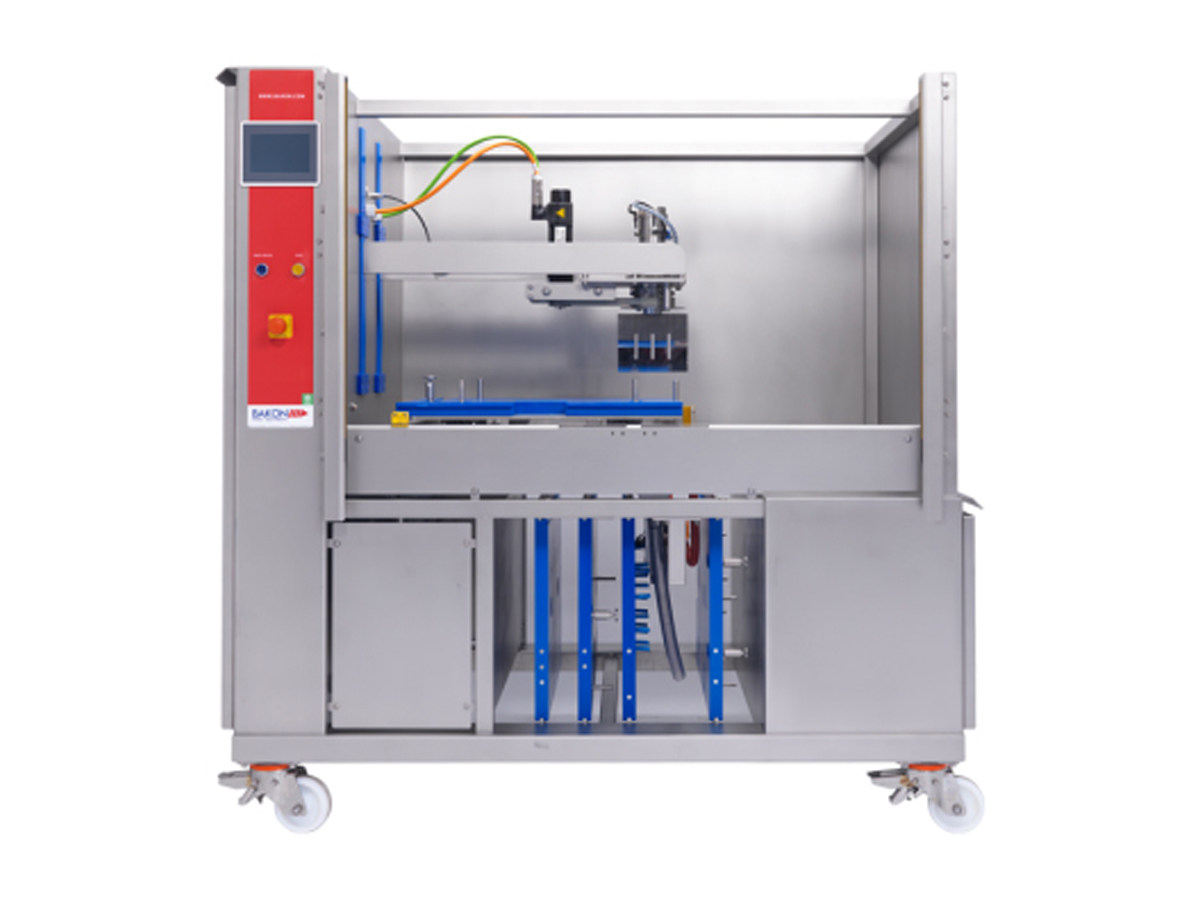 BAKON NANO ultrasonic slicer
Perfect cutting starts with the NANO ULTRASONIC SLICER.
The NANO ULTRASONIC SLICER is designed and manufactured for hotels, caterers, small and mid-size confectioneries. For products in different sizes from 'one-bite' to family size portions.
High-quality titanium blades ensure high-quality cutting results. This ultrasonic cutting machine is available with several options to meet your needs and wishes.
Key features
Product trays up to 400 x 600 mm
Fast and precise because of unique servo technology
Titanium cutting blade of 180 mm
Set your own cutting pattern (also on the touch screen)
For round (max ø 350mm) and rectangular products (fresh and deep frozen)
Stand alone machine – movable on 2 swivel and 2 fixed casters
A reliable Safety Light Curtain System prevents access to the cutting area when the machine is in operation
Optional
Cleaning unit – cutting residue is stripped off the blades by two silicon scrapers before entering the clean spraying part of the unit
Modem for remote access – worldwide online support is possible when machine is equipped with an internet modem
Adjustable cutting table for round shaped products (max ø 350mm)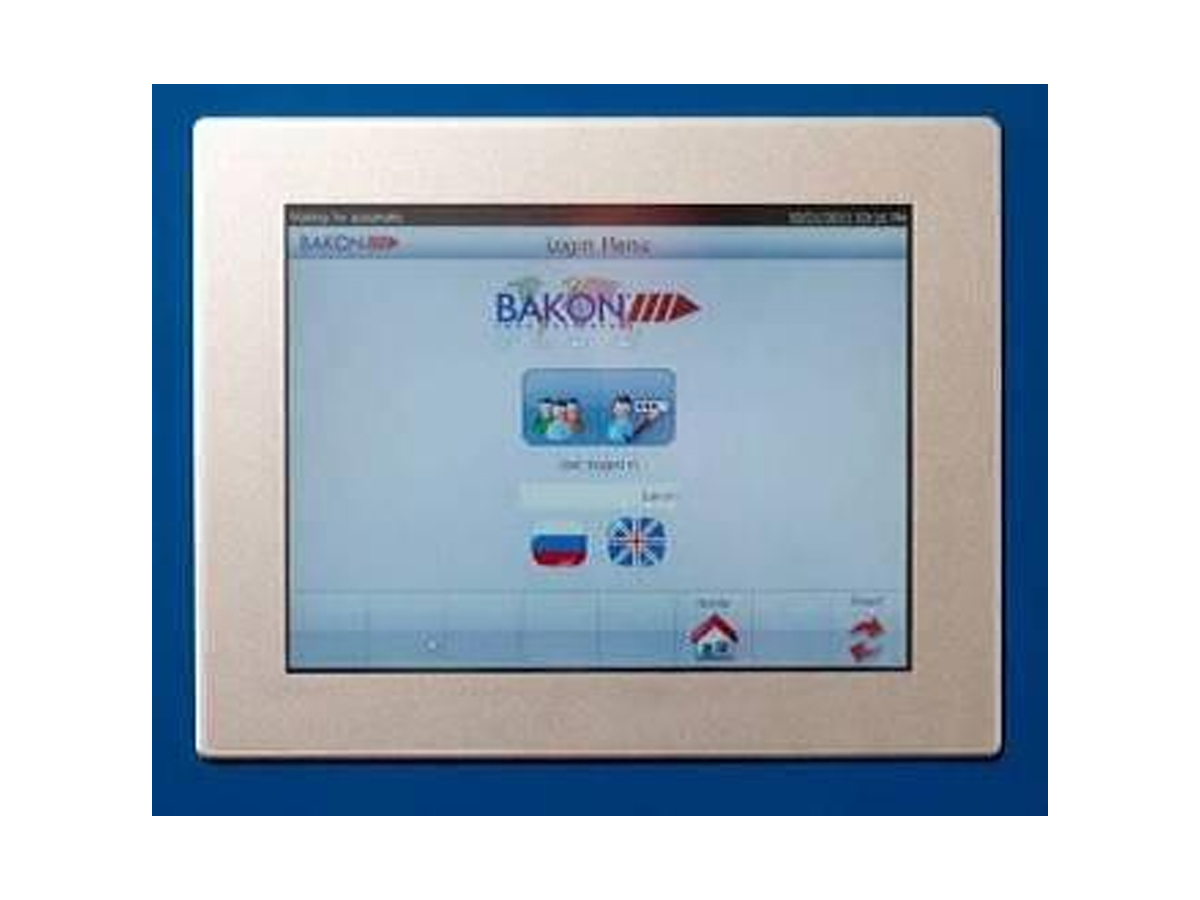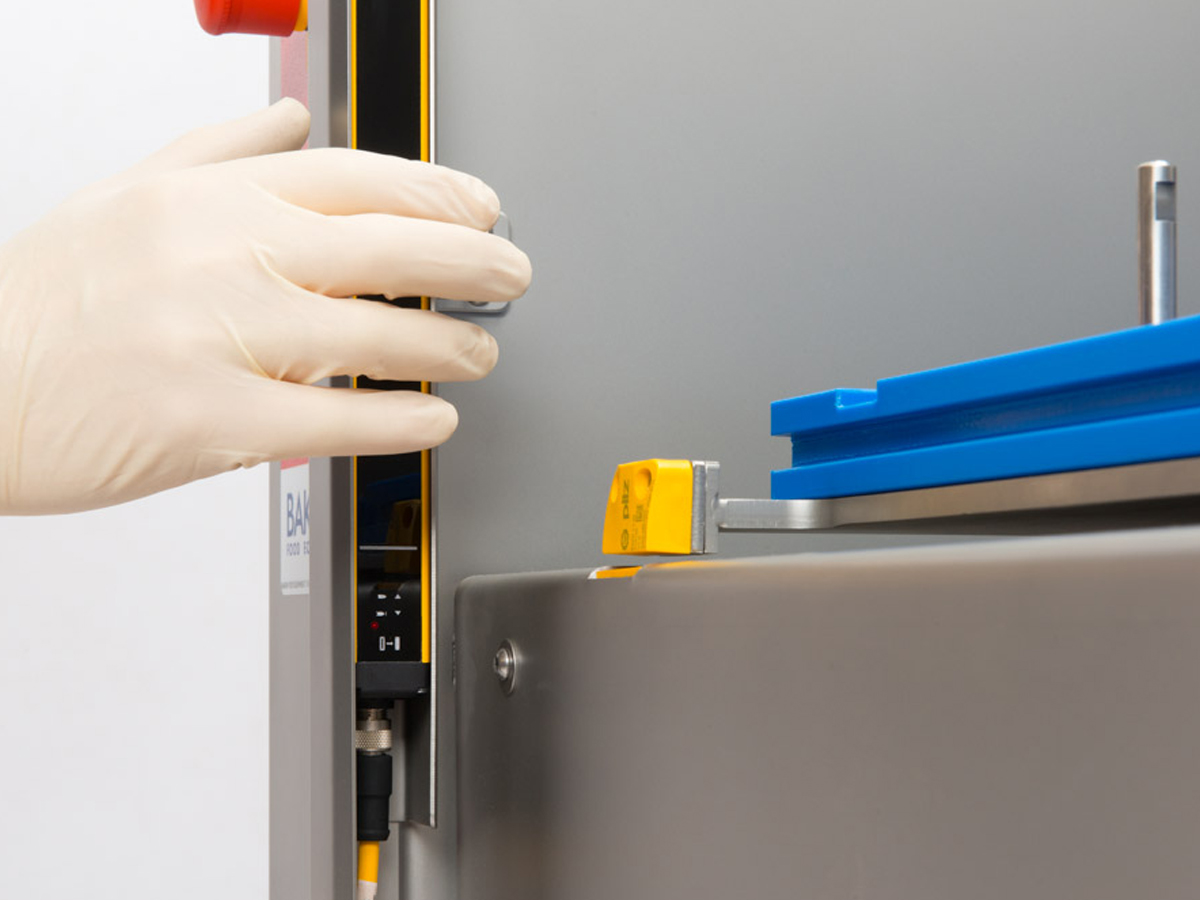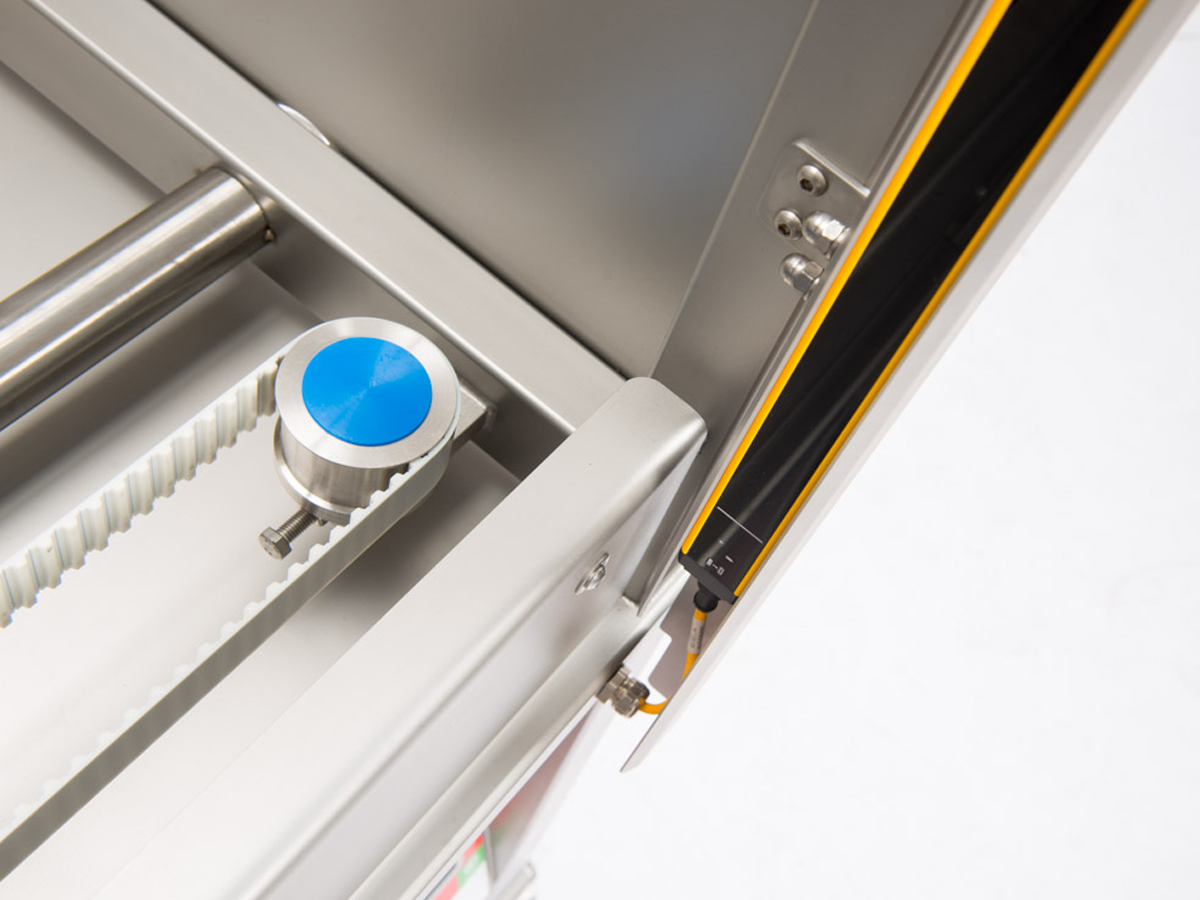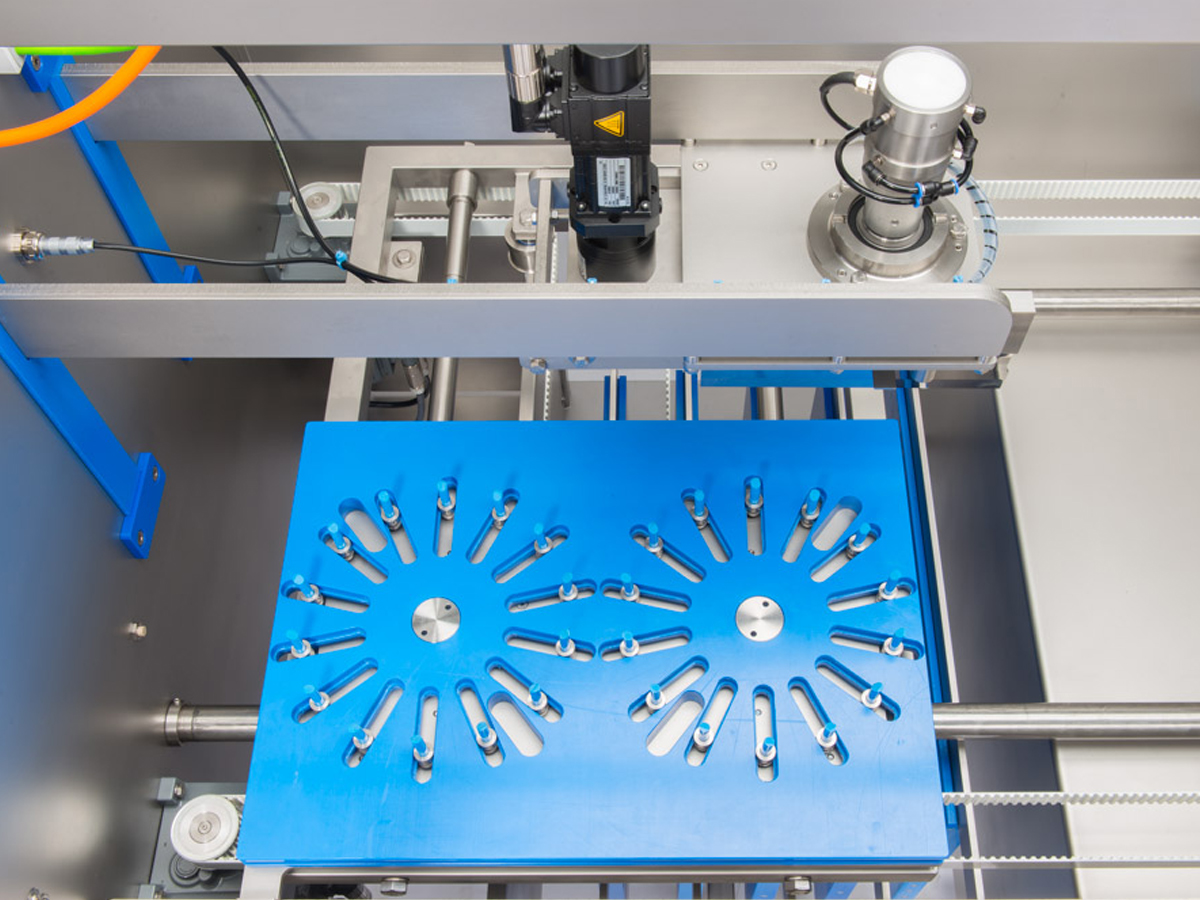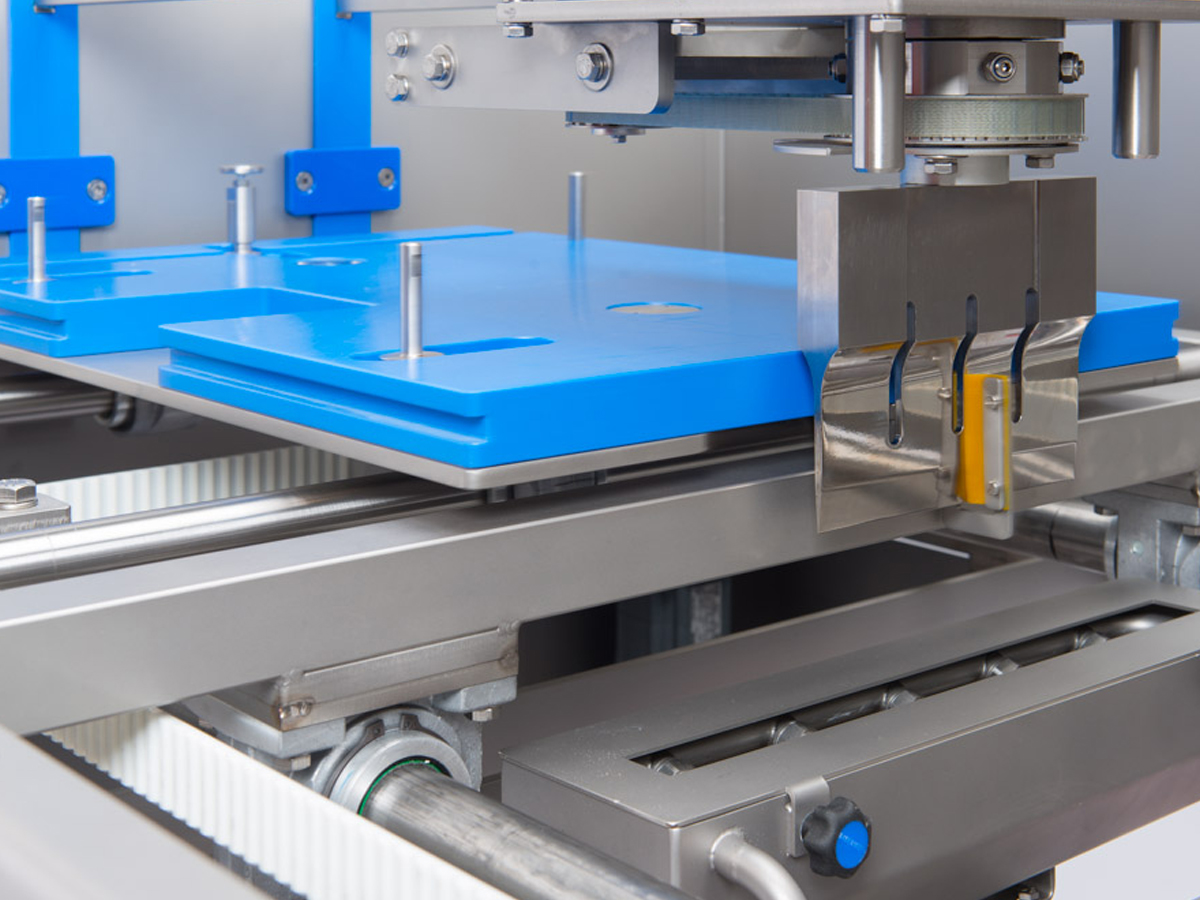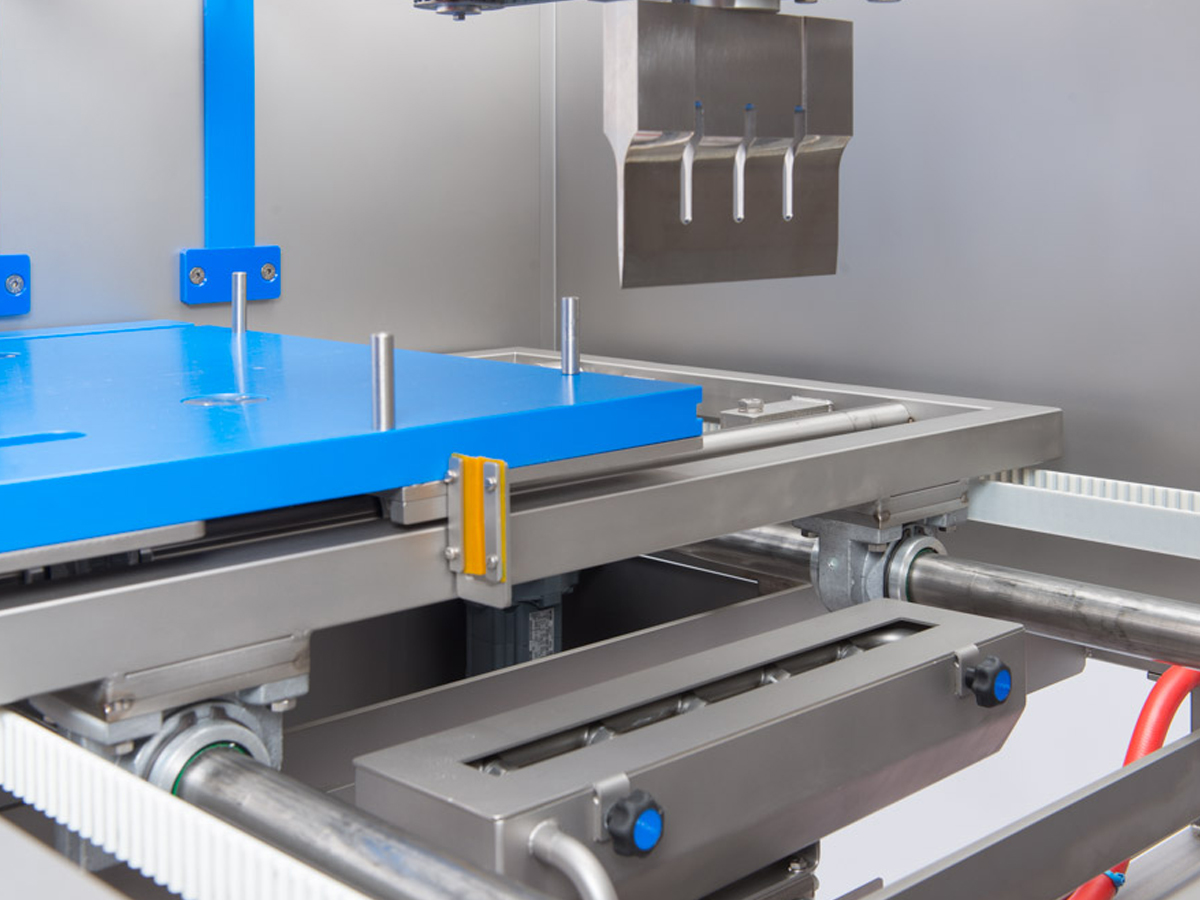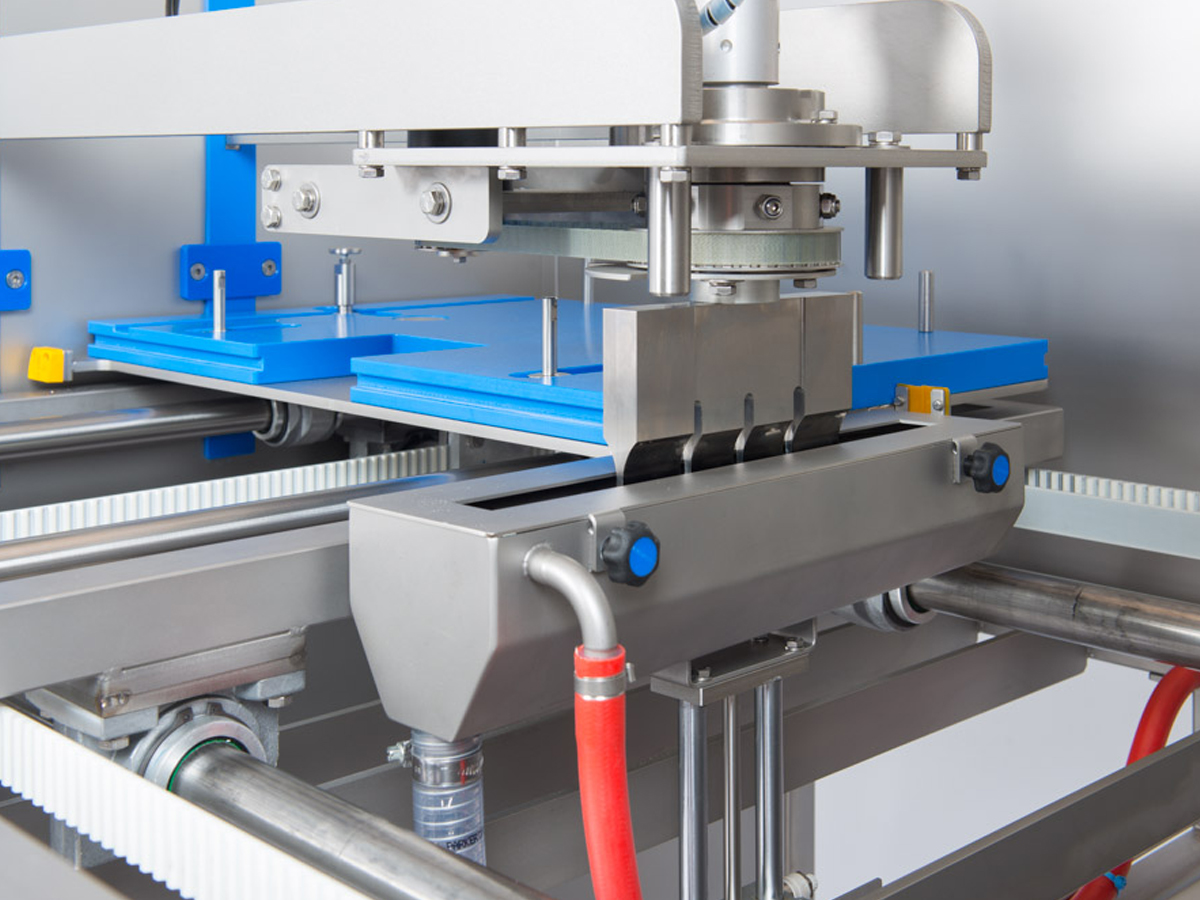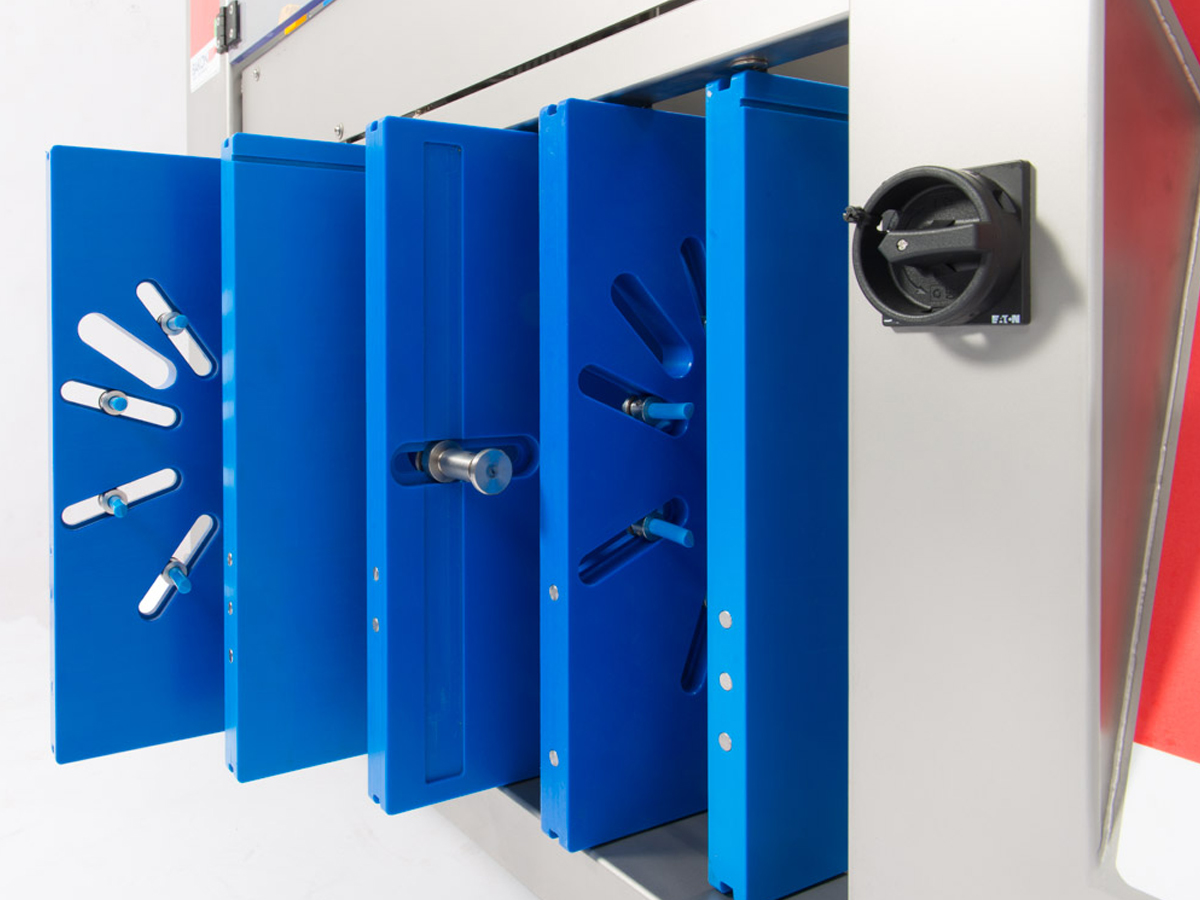 Operation
Products are manually placed on the cutting plate (no doors to open because of the Safety Light Curtain System). After pressing the start button the products are placed in their cutting position under the cutting head.
The cutting head has an ultrasonic cutting blade. The length of the blade can vary depending on the trays or products to be cut. This half wave blade can cut products up to a maximum height of 65 mm.
The precise slicing is accomplished by moving the cutting table in a servo driven x-y movement underneath the ultrasonic cutting knife which is mounted on a fixed bridge with an up and down movement. The servo controlled x-y movement makes it possible to bring the products on the cutting table in every desired slicing position and allows the cutting of various sized portions.
Because the cutting blade is equipped with a servo drive rotation movement, it is possible to cut rectangular products into triangles and diamond shaped forms and round products into portions.
Programming is done using the touch LCD screen. Different parameters like numbers of portions, cutting speed, size trim edge, etc. can easily be set or changed.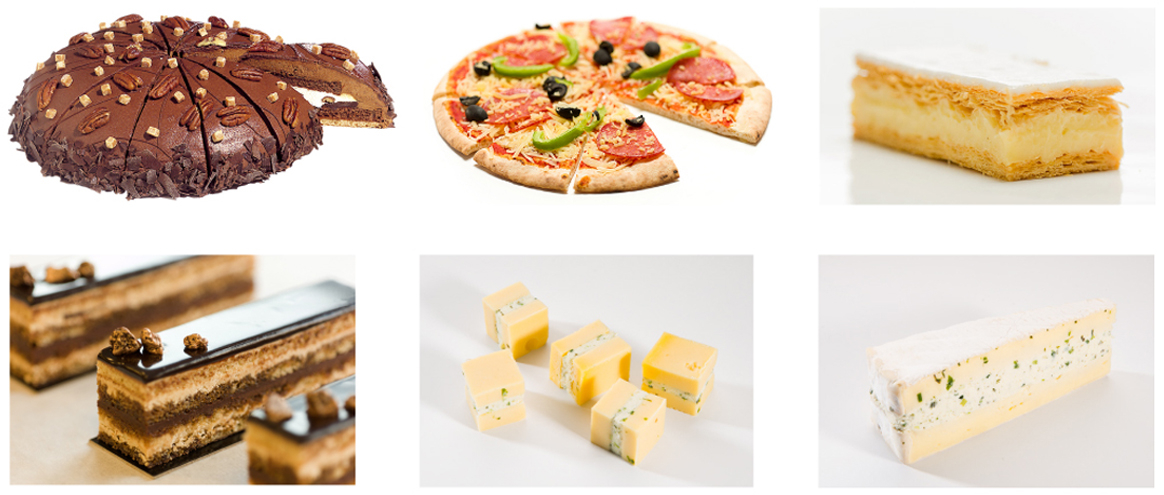 | | |
| --- | --- |
| MODEL | BAKON NANO |
| Dimension | 1708 x 1115 x 1713 mm |
| Voltage | 3×400 VAC, 50 Hz |
| Blade | optional up to 315 mm (standard 180 mm) |
| Power | +/- 2kW |
| Air consumption | +/- 50 L/min at 6 bar |
| Capacity | based on the size and shape of the product |