Lainox NEW CHILL refrigerators and freezers
Lainox New CHILL – Powerful with bacteria, gentle with food
The considerable power of New Chill blast chillers and various modes of operation are designed to adequately meet every specific processing need of both catering and bread, pastry and confectionary businesses.
Reliable, versatile, highly technological blast chiller, made to optimize time and earnings for quality catering in compliance with the latest food safety regulations.
New Chill is the cardinal element of a new kitchen organisation system, where preparation, cooking, chilling, holding and re-heating are consecutive phases of just one work system that disengages dish production time from that of service (distribution and consumption)
4 different modes:
SOFT BLAST CHILLING: from +90 to +3°C in max 90 min
Air temperature in the cavity stays constantly at 0°C.
Ideal for blast chilling cooked dishes and delicate products such as, for example, creams, leafy vegetables, escalopes, etc., which can be preserved at + 3°C optimally up to 5 – 7 days
HARD BLAST CHILLING: from +90 to +3°C in max 90 min
Air temperature is variable, with intelligent use of various temperature steps
Ideal for chilling large-size, thick items and/or full loads
SOFT SHOCK FREEZING from +90 to -18°C in less than 240 min
The temperature is lowered in two phases: in the first, the product is blast chilled up to + 3°C at the core and then, in the second phase, it is frozen up to – 18°C.
Shock freezing is ideal for freezing raw and semi-prepared food (like meat, fish, fresh pasta, sponge cake, etc.) that can thus be preserved for several months (at –18 °C) while keeping their organoleptic properties intact.
HARD SHOCK FREEZING from +90 to -18°C in max 240 min
Air temperature in the cavity stays constantly at – 40°C
Ideal when it is necessary to grapple with demanding situations in terms of product quantity, its thickness, or if quickness is needed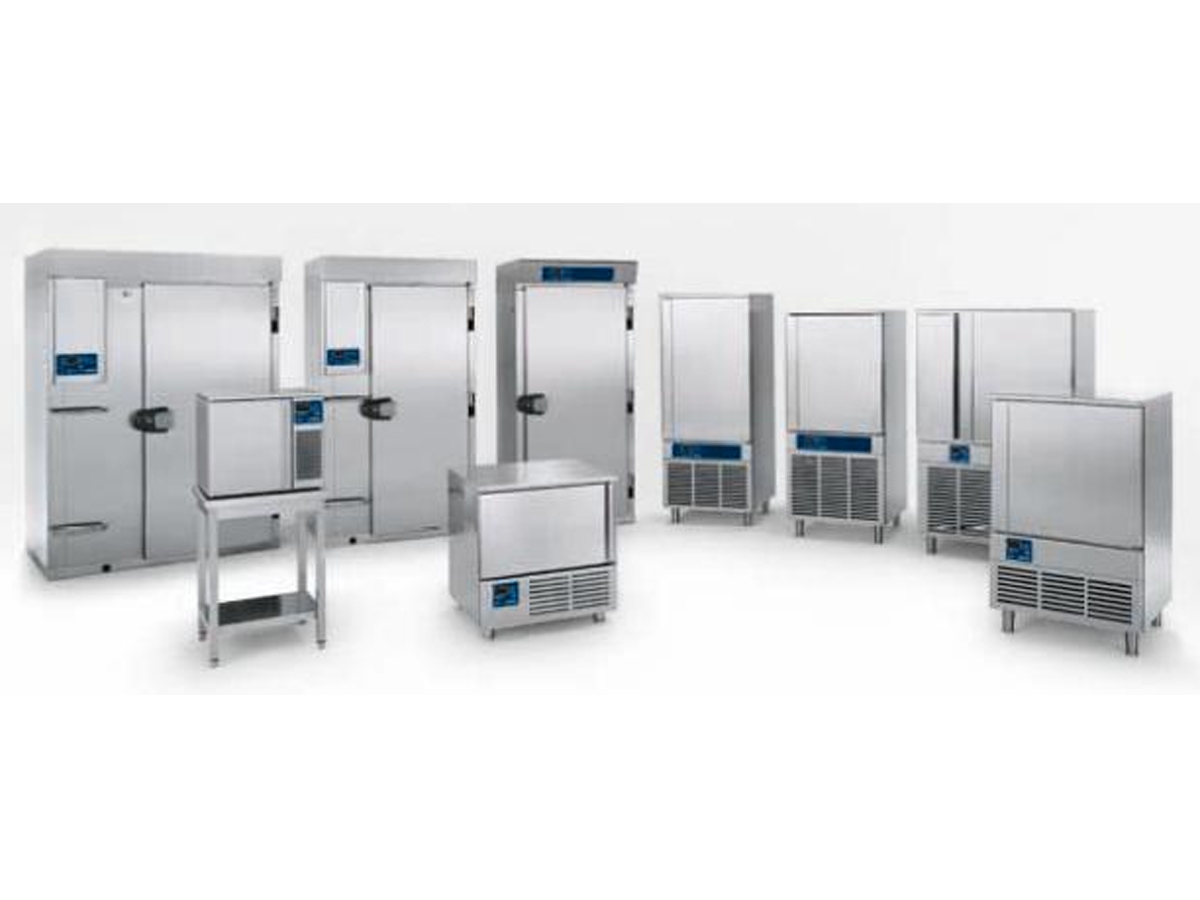 Lainox NEW CHILL refrigerators and freezers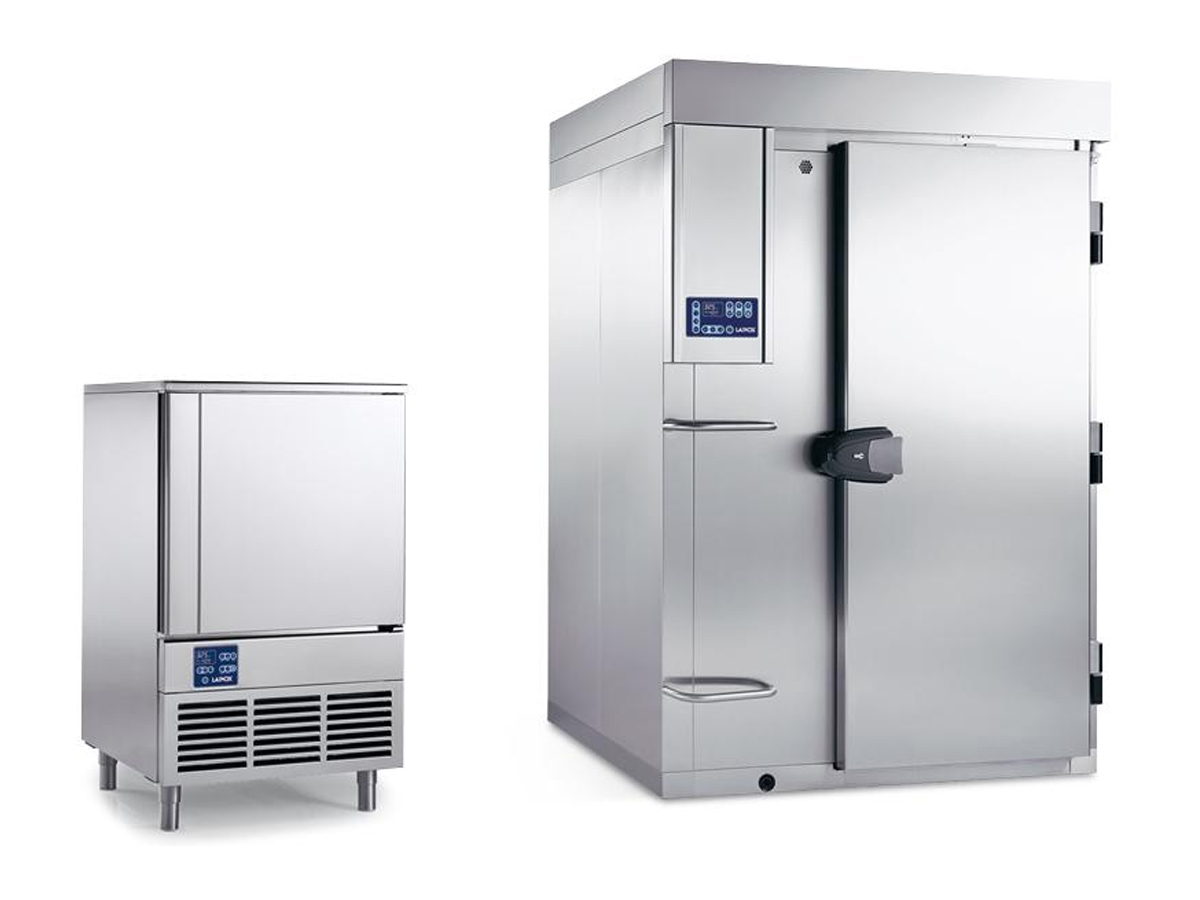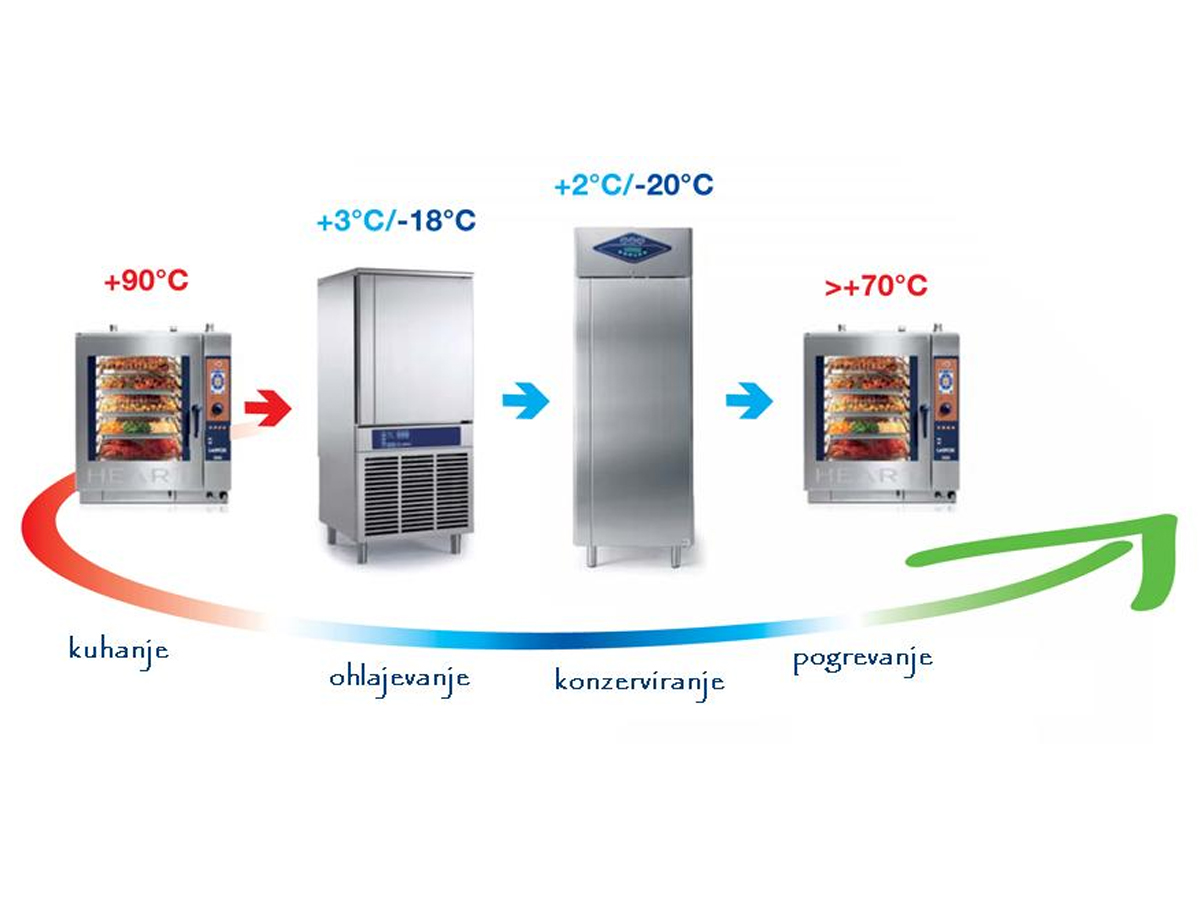 Specifications (smallest model for catering 023)
For 3 trays
Spacing: 80 mm
Dimensions (l x d x h): 560 x 595 x 520 mm
Modes: chill + freez
Core temperature: +90 +3 in +90 -18°C
Input power: AC 230 50 Hz
Full power: 960 V
Output per cycle: 8 kg
Specifications (smallest model for bakeries 051)
For 5 trays (600 x 400 mm)
Spacing: 65 mm
Dimensions (l x d x h): 790 x 700 x 850 mm
Modes: chill + freez
Core temperature: +90 +3 in +90 -18°C
Input power: AC 230 50 Hz
Full power: 1200 V
Output: 10 kg/h