DIOSNA Wendel mixers with removable bowl
Wendel mixers with double spiral – models: DIOSNA W 160 A, W 240 A, W 401 A

The special feature of the DIOSNA wendelmixers are the two counter-rotating wendel tools between which the dough is kneaded.
This mixing system achieves higher efficiency, leading to reduced mixing times in comparison to spiral mixers, thereby enabling more mixes per hour.
This kneading system is suitable for all types of dough, thanks to the gentle mixing, with little warming of the dough it is particularly interesting for lager craft and industrial companies.
Advantages:
Shorter kneading time
Fast dough sequence
Lower dough heating
Batch power 160 kg – 400 kg dough
Standard pliers lock
Ground clearance for optimum hygiene
Stainless steel bowl and spiral
2 mixing speeds
Control – standard (models D), i-Timer, 2 signal clocks, automatic gear switch
Optional:
Control (models A): Data Memory CS03, 99 recipes /5 steps, or computer control with PLC touch screen/40 recipes/40 steps
Bowl drive M6-toothed
Bowl scraping device with temperature sensor PT100
Slide control, run program memory with 100 programs
Touch panel control with frequency converter for tool and bowl motor
CO² cooling possible
Connection for liquid metering possible
Machine can be networked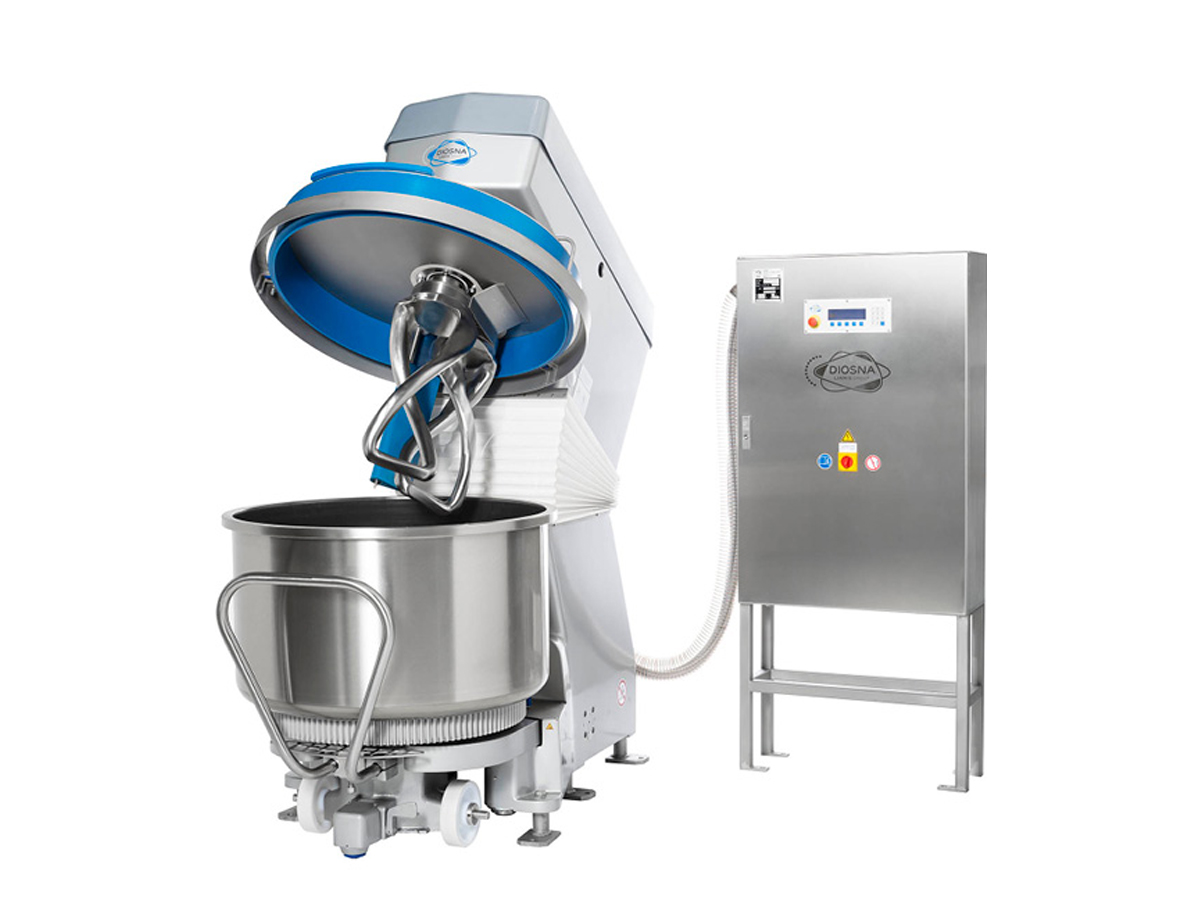 DIOSNA Wendel mixers with removable bowl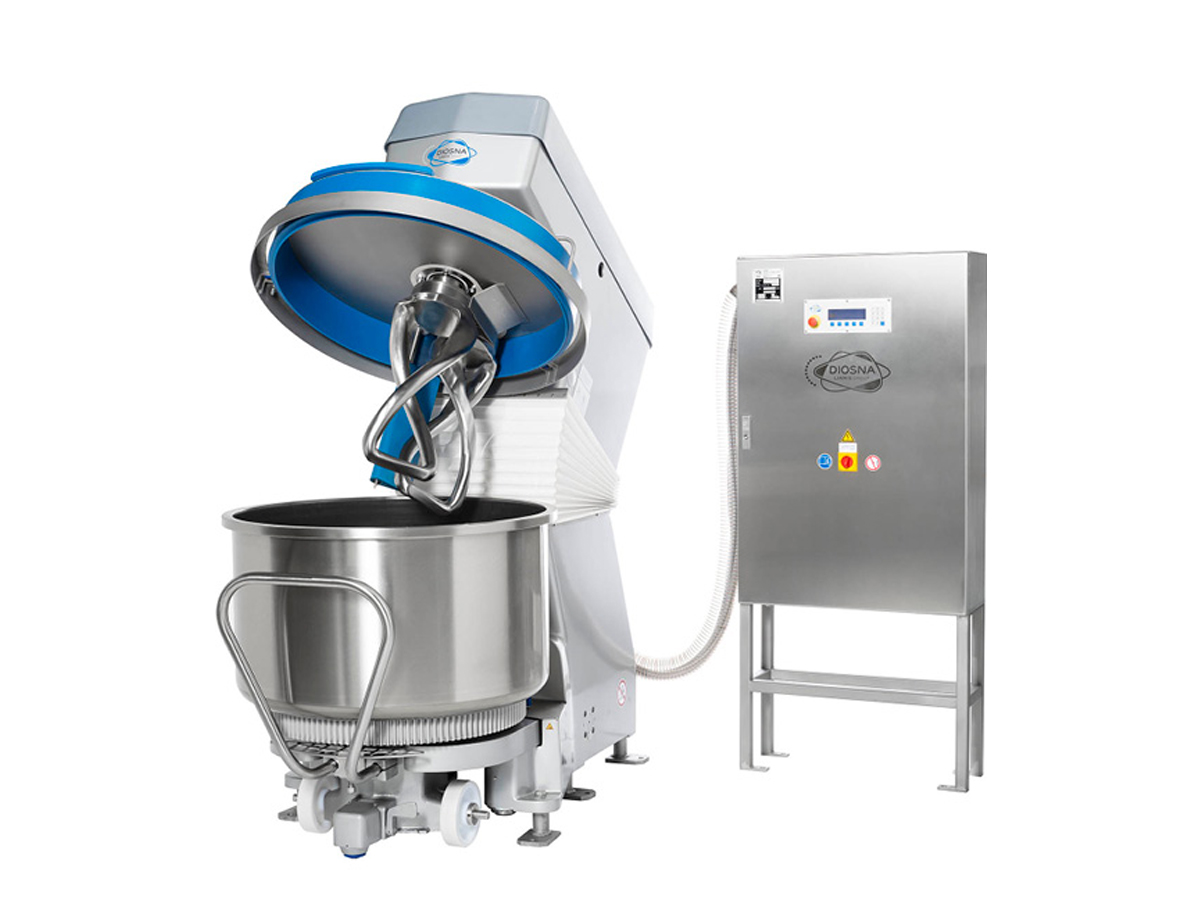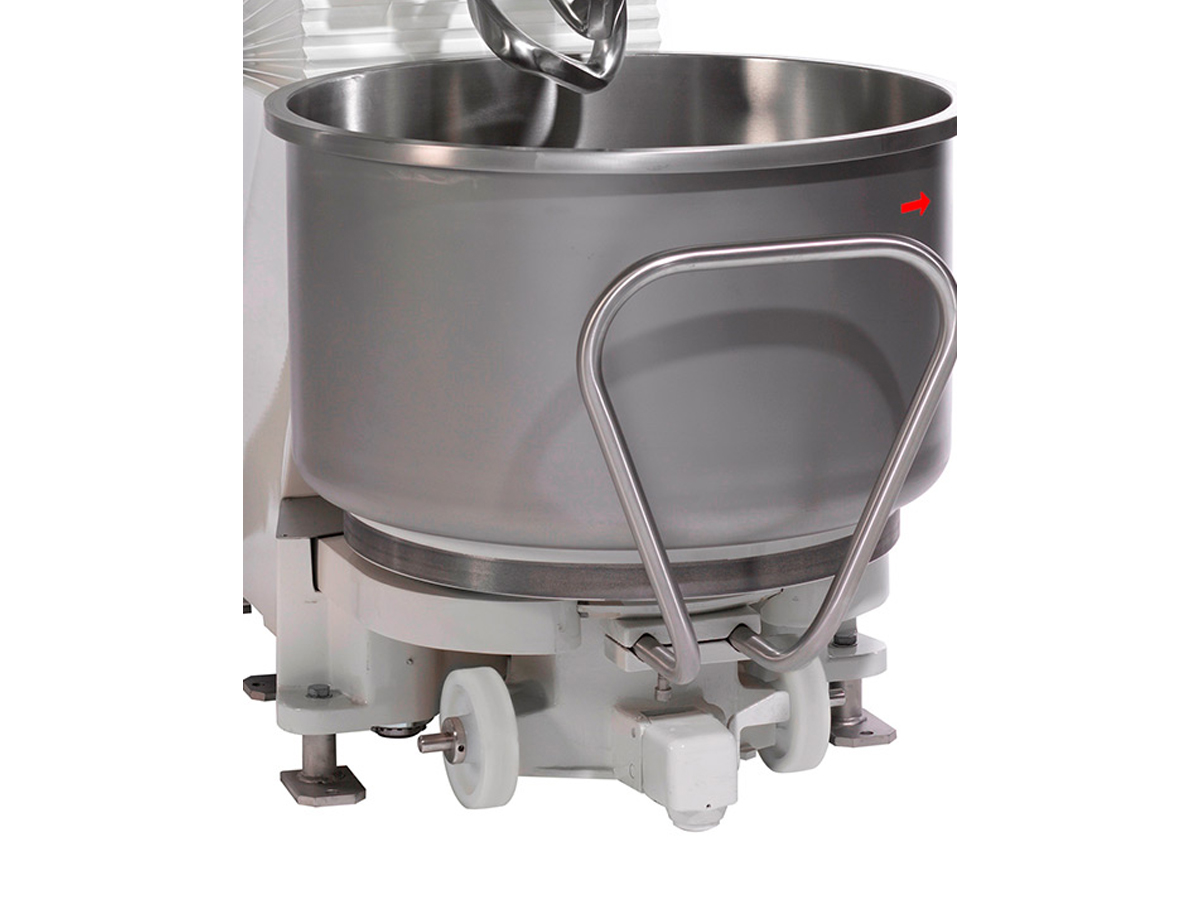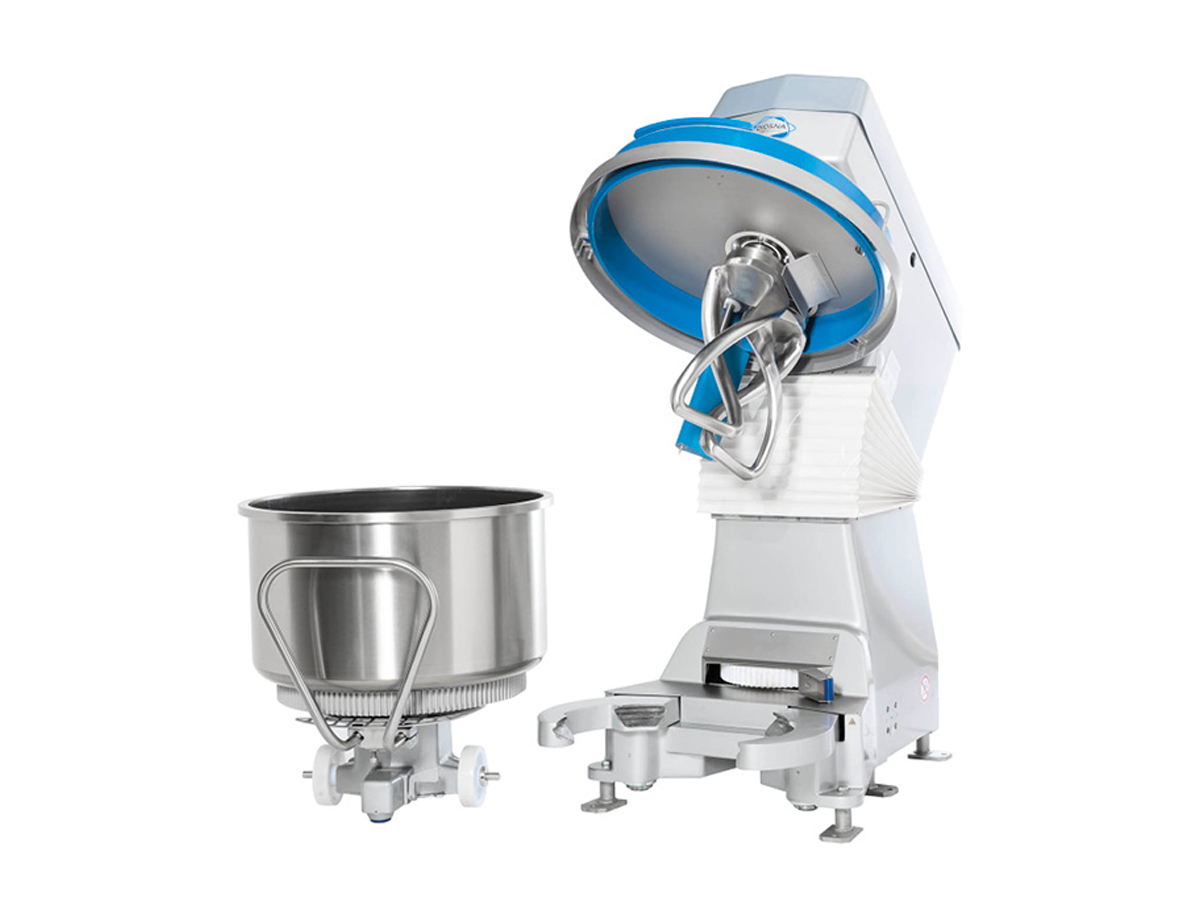 MODEL
W 160A
W 240A
W 401A
Dough capacity (max)
160 kg
240 kg
400 kg
Flour capacity (max)
100 kg
150 kg
250 kg
Bowl volume
260 L
370 L
650 L
Tool power, standard
11/18,5 kW
15 /30 kW
35/50 kW
Tool power with frequency converter
22,0 kW
30,0 kW
55,0 kW
Bowl power
1,3 kW
1,5 kW
2,2 kW
Fuse
63 A
80 A
125 A
Weight (without bowl)
1.270 kg
1.500 kg
2.260 kg
Weight (bowl)
230 kg
300 kg
440 kg
Dimension

width

height

depth

980  mm

1.690 mm

1.560 mm

1.074 mm

1.820 mm

1.800 mm

1.342  mm

2.590 mm

2.040 mm
Dimensions and weight do not include electrical cabinet.