Industrial planetary mixers
Premium special mixers with transport bowl and bayonet head for the use of various mixing tools: DIOSNA PSPVW 160, PSPVW 200, PSPVW 240
The PSPVW combines the advantages of a classic mixer with those of a planetary mixer – stirring, mixing and beating of all-in-masses, sand and quark masses, creams, fillings and pudding.
The machine is controlled by touch screen. For each recipe a program can be deposited. The bowl and tool speeds are separately controllable.
One big advantage of the machine is the large amount that can be produced in one batch. A cheesecake recipe of more than 200 kg can be weighed and added in a single batch instead of in several batches. The one-time weighing and serving in one step saves a considerable amount of time.
Fast tool exchange via bayonet lock
Programming via touch screen with up to 40 levels
Tool and bowl speed per level freely selectable
Masses can be produced in larger quantities
Easy to clean
Options:
Machine, bowl, tools and machine panel in stainless steel
Machine with movable bowl
Bowl hydraulically locked with stainless steel pliers
Stationary version
Touch screen with PLC version
Frequency converter for bowl and tool motor separately controllable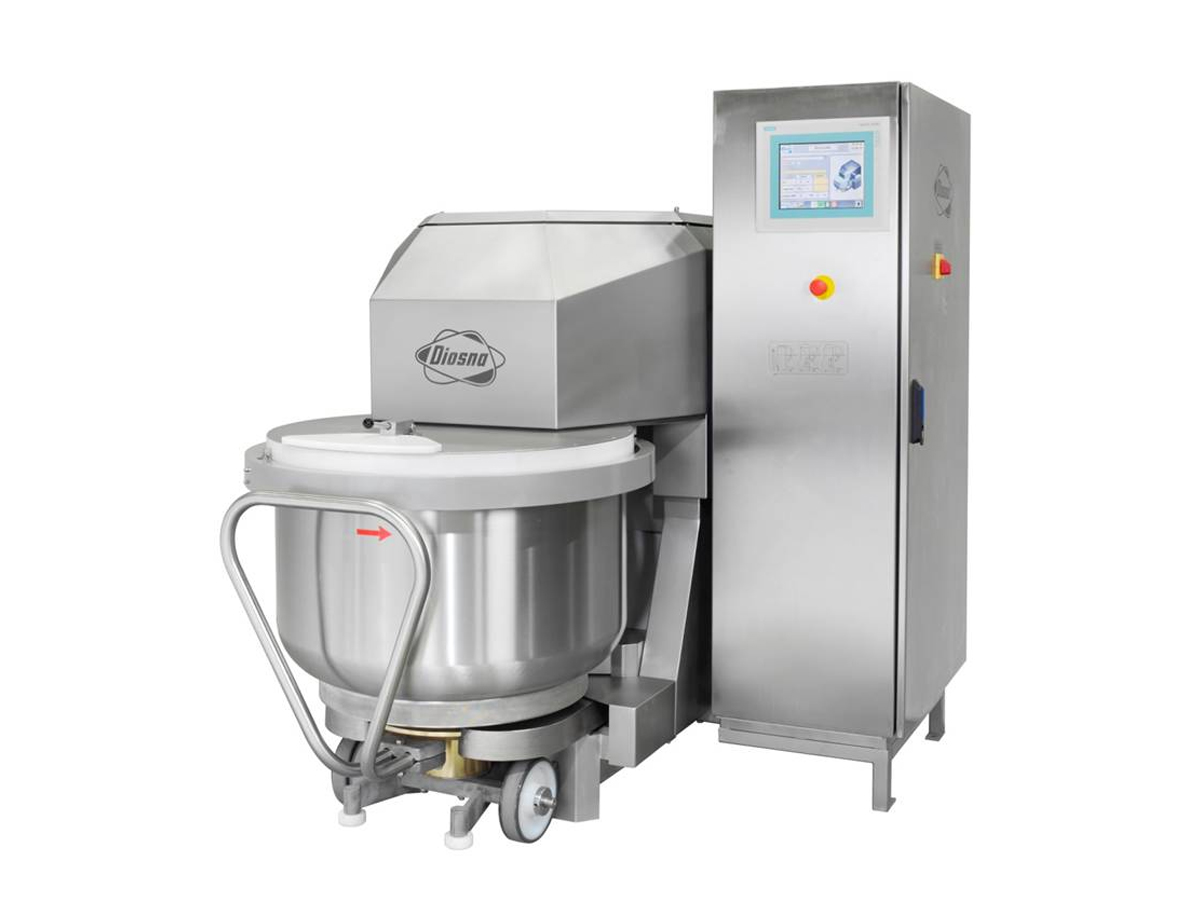 Premium industrial mixers for creams and masses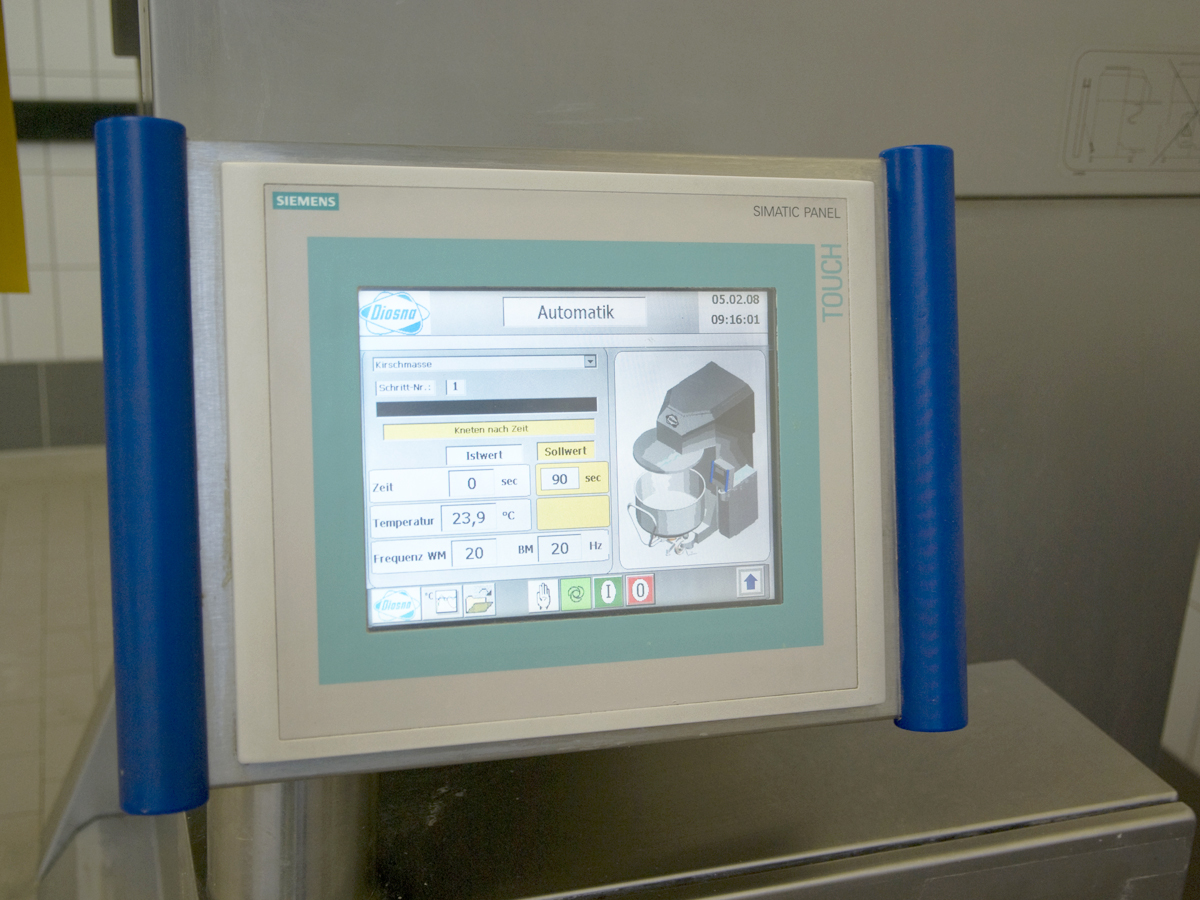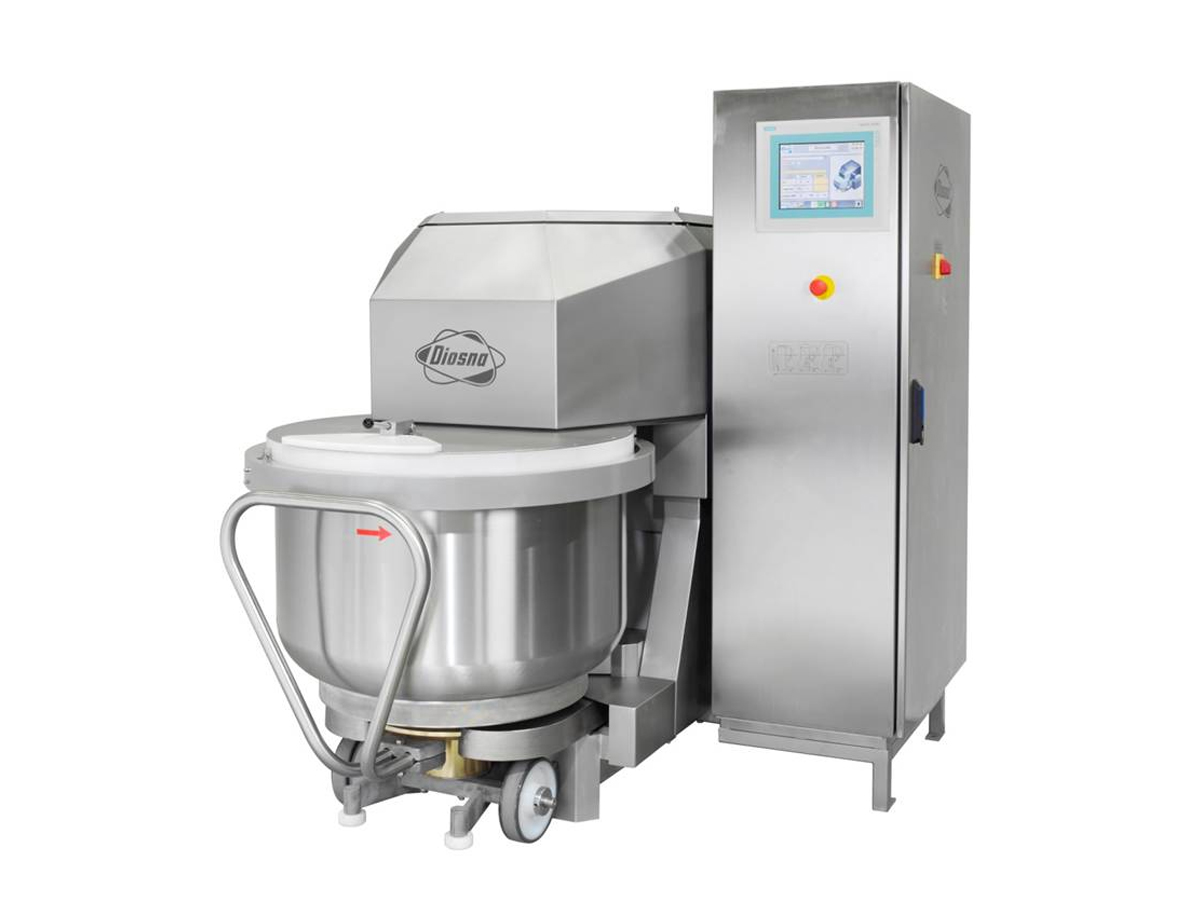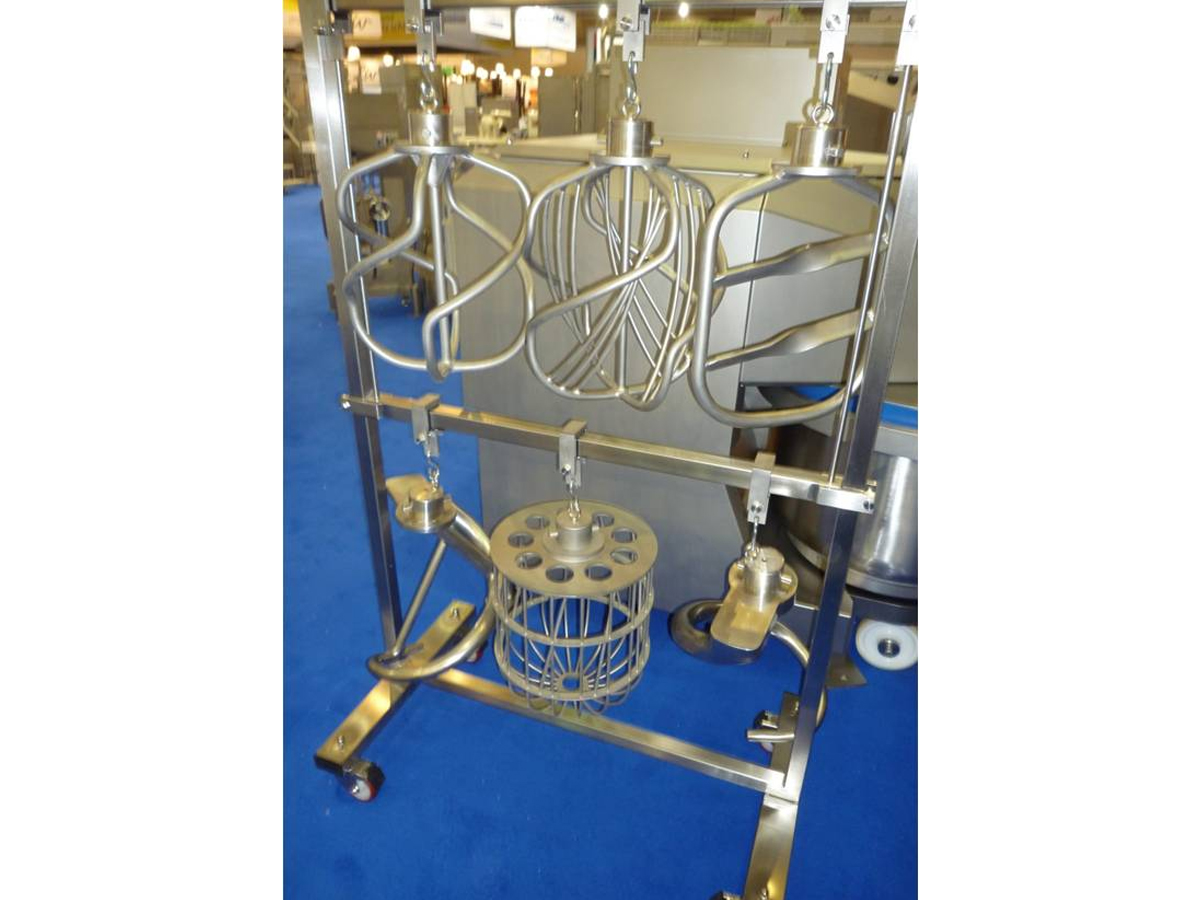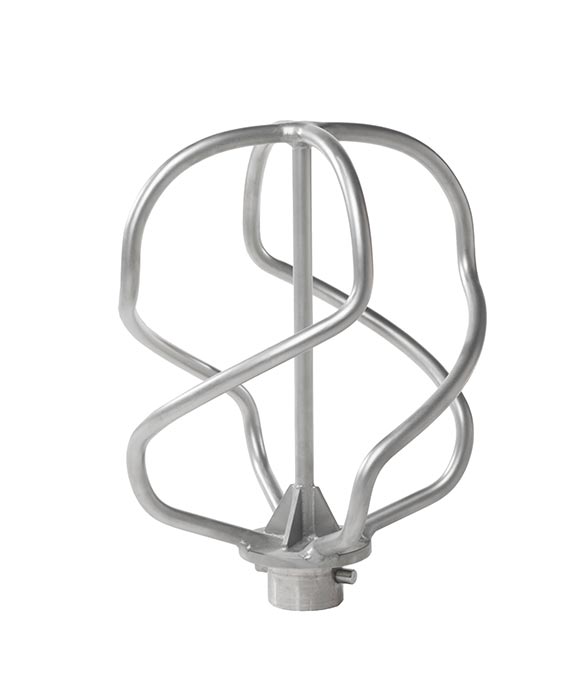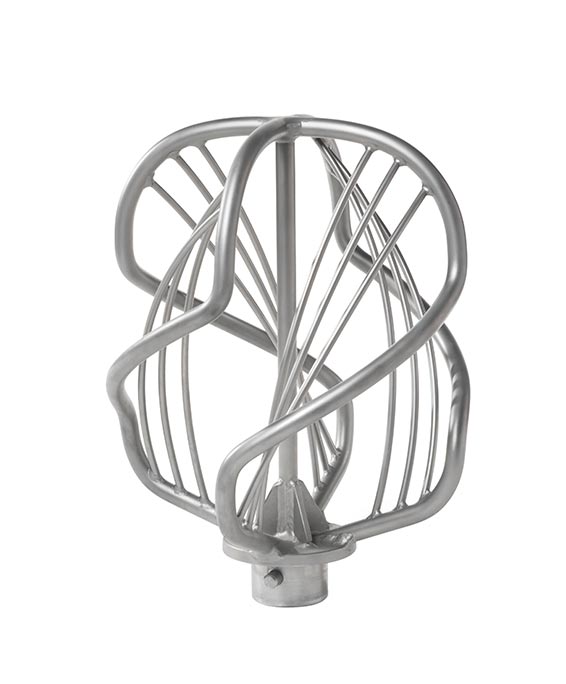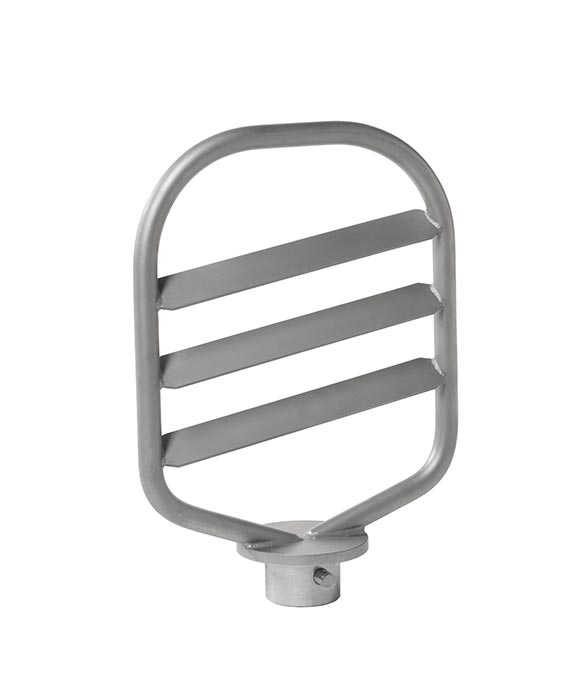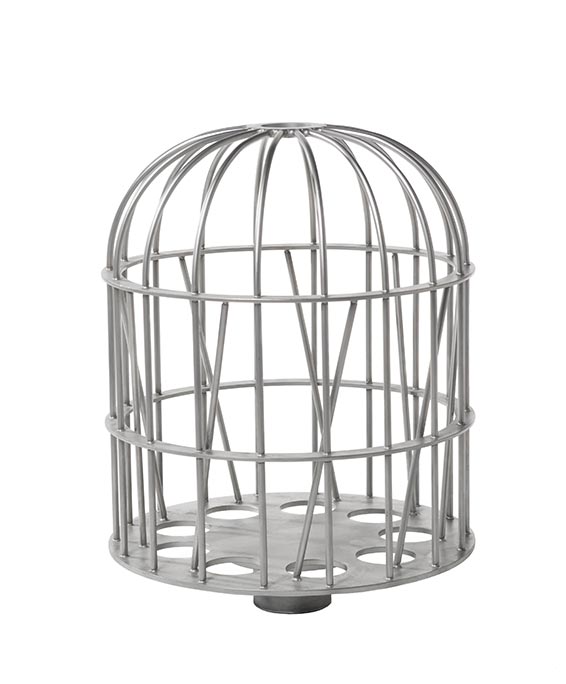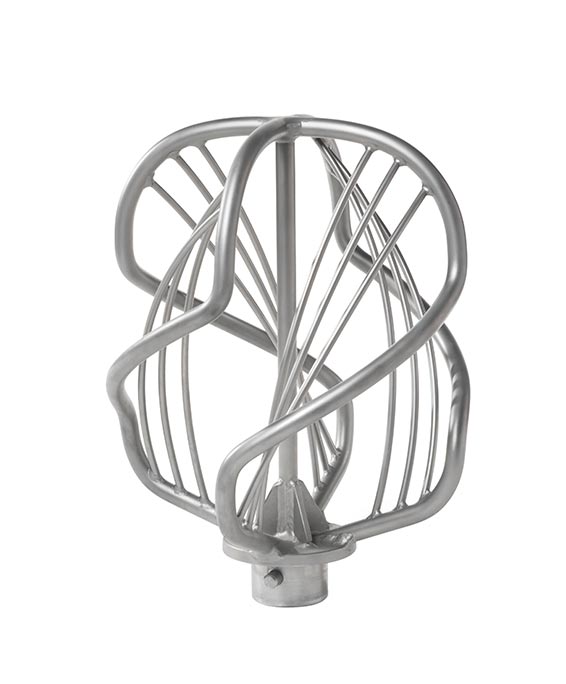 MODEL
PSPVW 160A
PSPVW 200A
PSPVW 240A
Bowl volume
260 L
300 L
355 L
Dough capacity (max)
160 kg
200 kg
240 kg
Flour capacity (max)
100 kg
1250 kg
150 kg
Tool power
22,0 kW
22,0 kW
22,0 kW
Bowl power
1,5 kW
1,5 kW
1,5 kW
Fuse
63 A
63 A
63 A
Weight (without bowl)
1.320 kg
1.320 kg
1.320 kg
Weight (bowl with trolly)
195 kg
215 kg
230 kg
Dimension:

width

height

depth

1.311 mm

1.835 mm

1.485 mm

1.341 mm

1.835 mm

1.485 mm

1.561 mm

1.892 mm

1.485 mm