Bread slicers DELTA MHS PREMIUM
A compact circular-blade bread slicer, which is able to slice loaves with a diameter of 36 cm.
The unique MHS-anti-friction-system allows everything to be sliced without the use of oil, fresh bread included. Bread or fruit loafs can be either cut into two halves, only one half of the loaf can be sliced or the whole loaf can be sliced. The thickness of slice can be adjusted by a rotating knob, and a foil covered keypad makes for user-friendly and easy operation.
Features
Easy operation. Slice thickness adjustable via rotating knob and keypad
Function to cut a loaf in two
XL input of 36 cm depth
Quiet operation
Oil-free operation – including warm bread
Circular blade 420 mm
Stainless steel casing
Easy to clean – access to the functional parts, enabling quick and easy cleaning without switching off the machine; the electronics and drive unit are separated from the cutting chamber so avoiding contamination by breadcumbs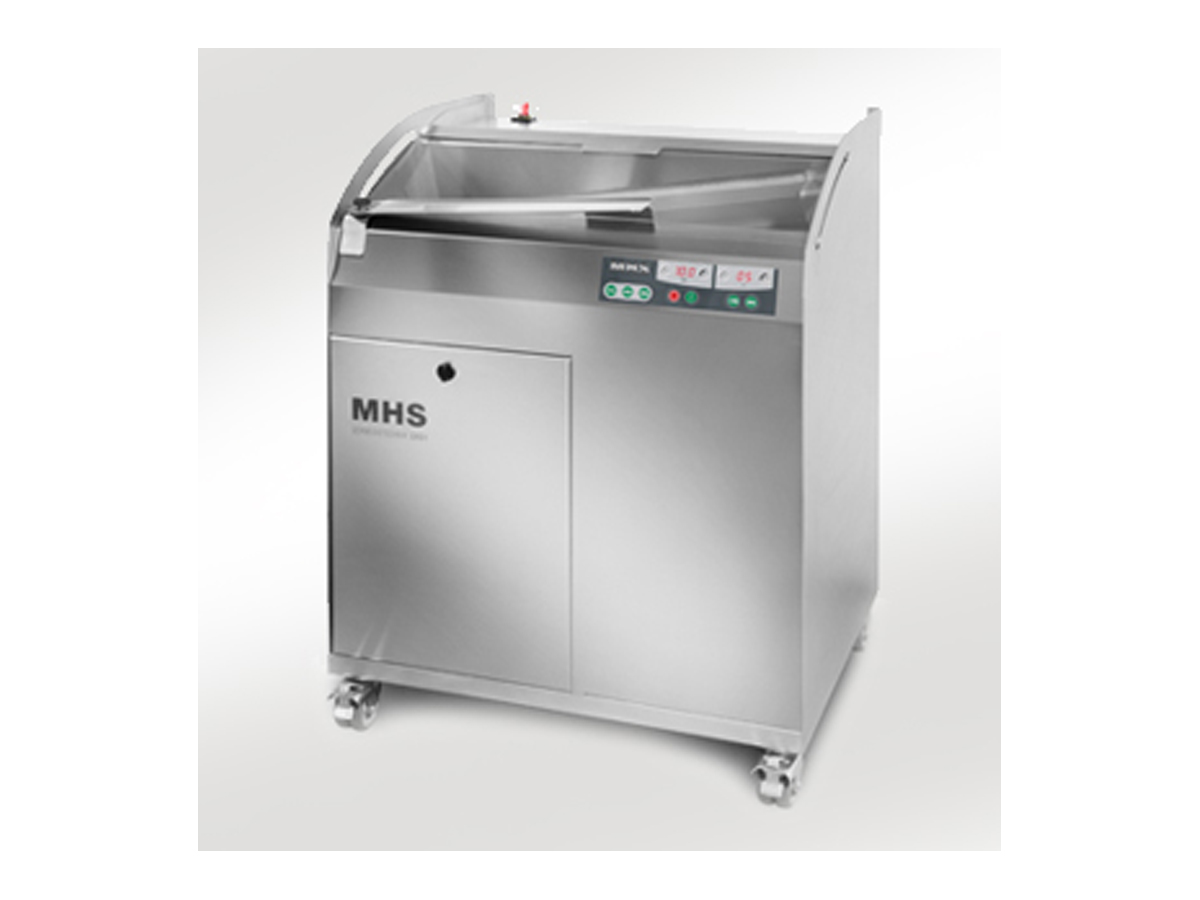 Bread slicers DELTA MHS PREMIUM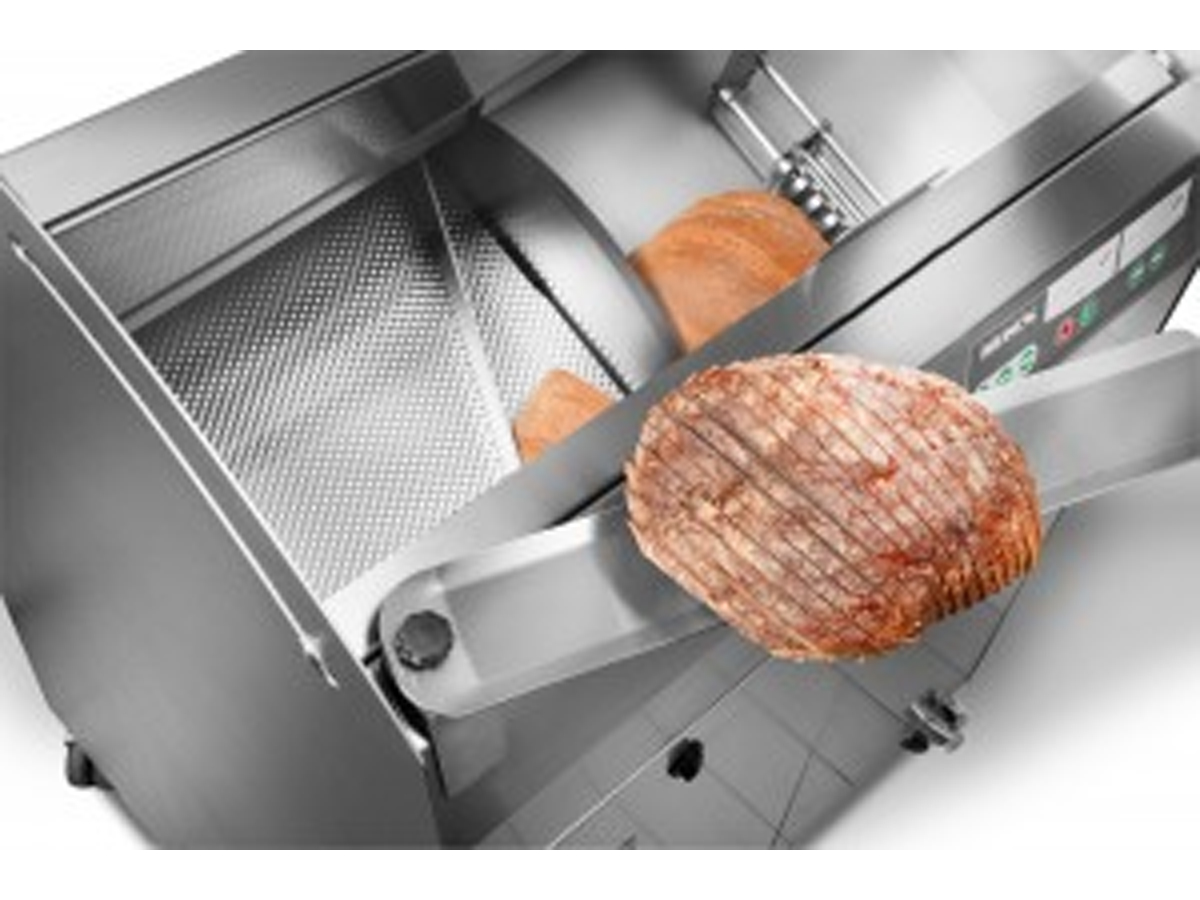 | | |
| --- | --- |
| MODEL | DELTA MHS PREMIUM |
| Dimension | W: 84 cm x H: 114 cm x D: 70 cm |
| Weight | 200 kg |
| Use | For all types of bread |
| Max. bread size | L: 40 cm x H: 14-16 cm x D: 36 cm |
| Slice thickness | 4-24 mm |
| El. connection | 400 V (optional 230 V) |
| Cutting ability | 140 cuts / min |
| Knife | Round 420 mm |