Electrolux ECOSTORE refrigerators and freezers
Top efficiency refrigerator means less energy and greater savings.
The superior range in refrigeration guarantees best performance and energy efficiency.
ecostore Premium – The next generation of advanced digital electronics
ecostore Touch – Innovative touch screen for worry-free control.
ecostore – Intuitive digital control and hygienic design.
Advantages:
Enerrgy Class A
High efficiency components – low energy compressors, high surface evaporator and high efficiency fans
Hidden evaporator for maximum internal capacity
75 or 90 mm insulated walls
Rounded corners and removable stainless steel runners and supports facilitate cleaning of internal chamber
Maximum stability and flexibility – can be mounted on stainless steel feet, swivelling wheels, concrete plinth or marine feet
Removable wide "balloon" profiled gasket, with triple insulation area, provides an excellent seal thus reducing heat dispersion
LCD Touch screen – Innovative touch display for easy and clear operation (ecostore Premium and ecostore Touch)
Optiflow – Vertical and horizontal air circulation for optimal temperature uniformity (ecostore Premium and ecostore Touch)
Internal LED light (ecostore Premium and ecostore Touch) internal neon light on glass door models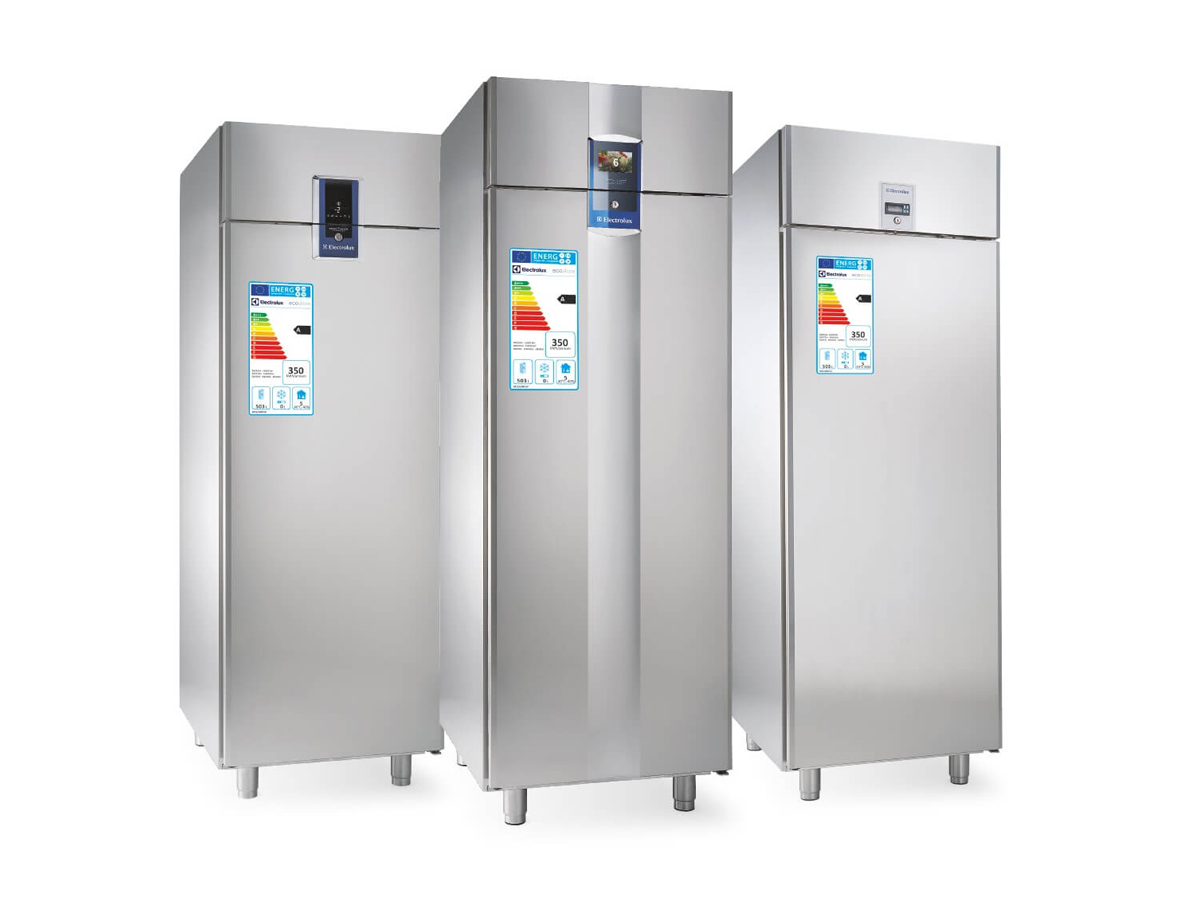 ecostore Premium / ecostore Touch / ecostore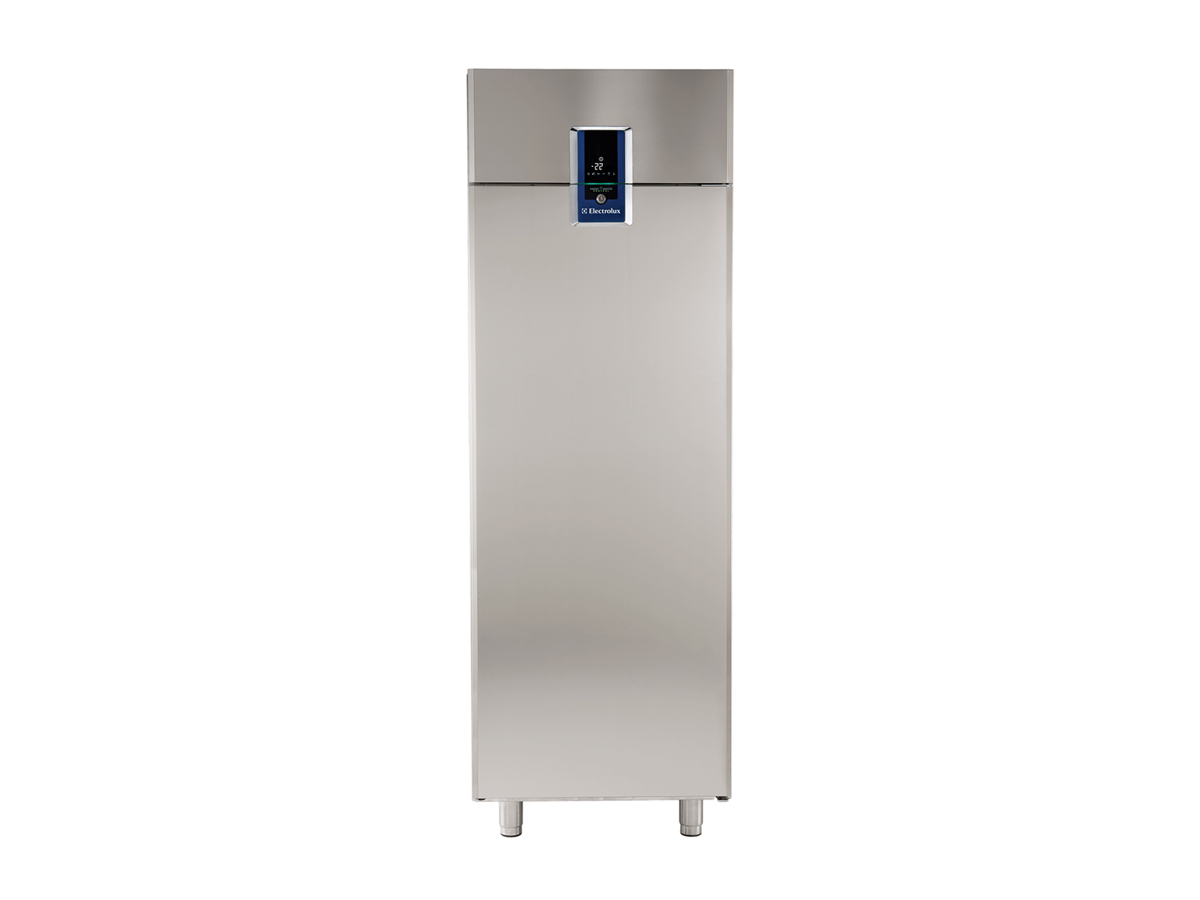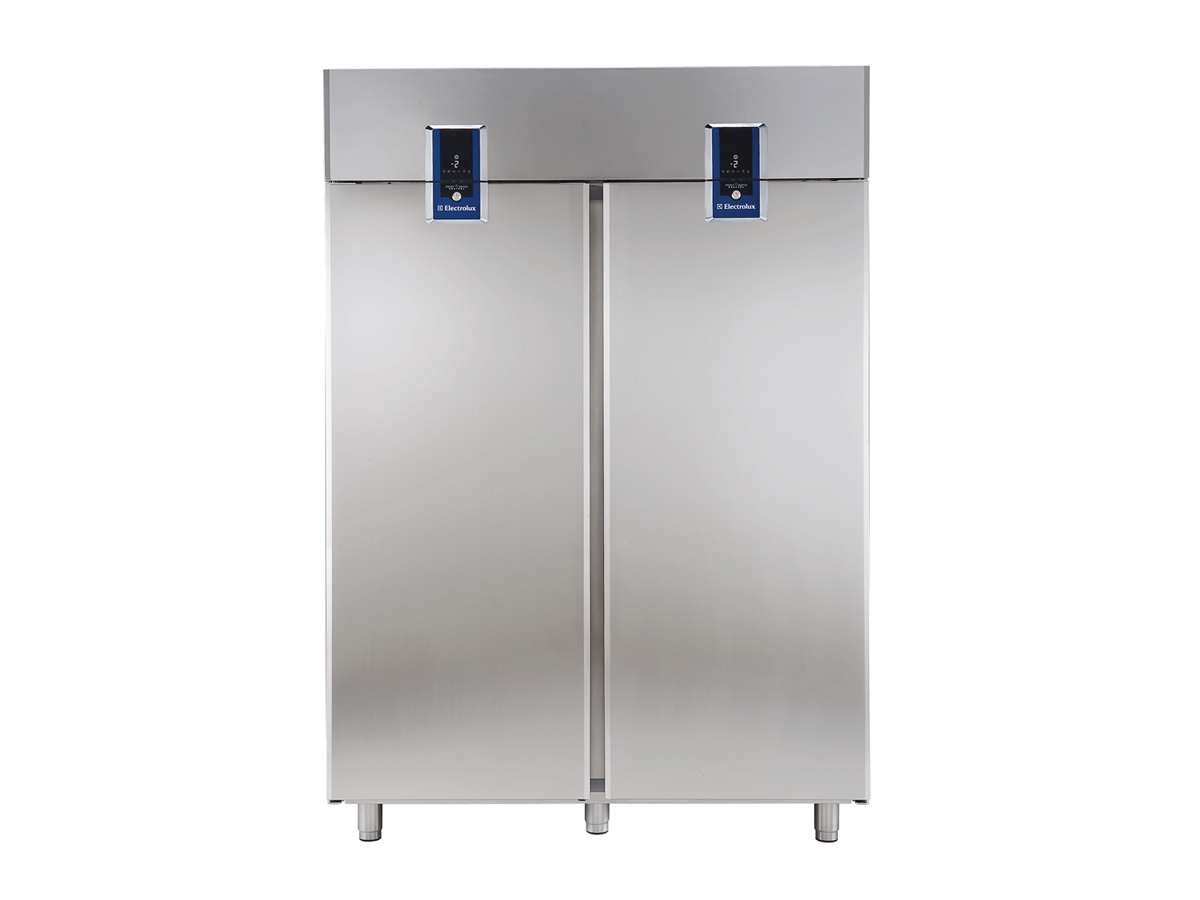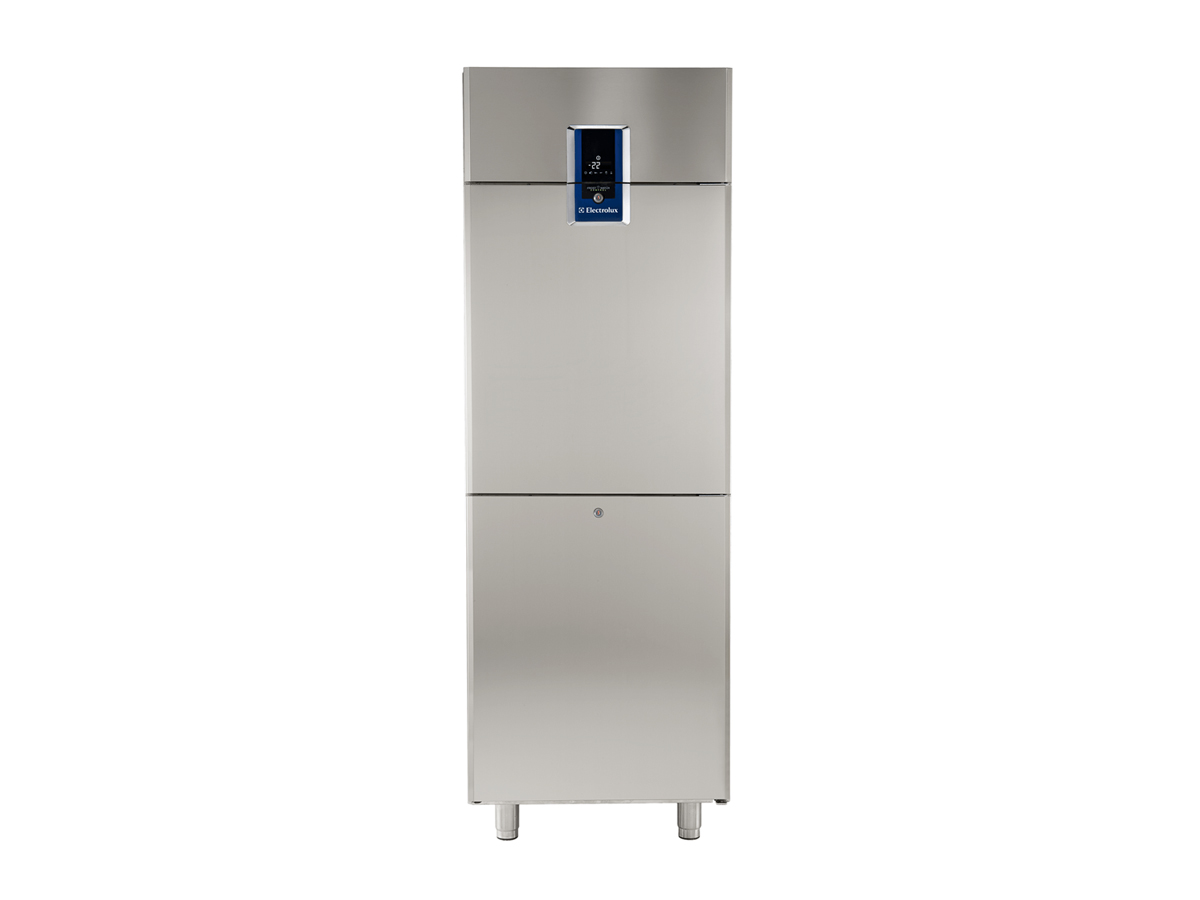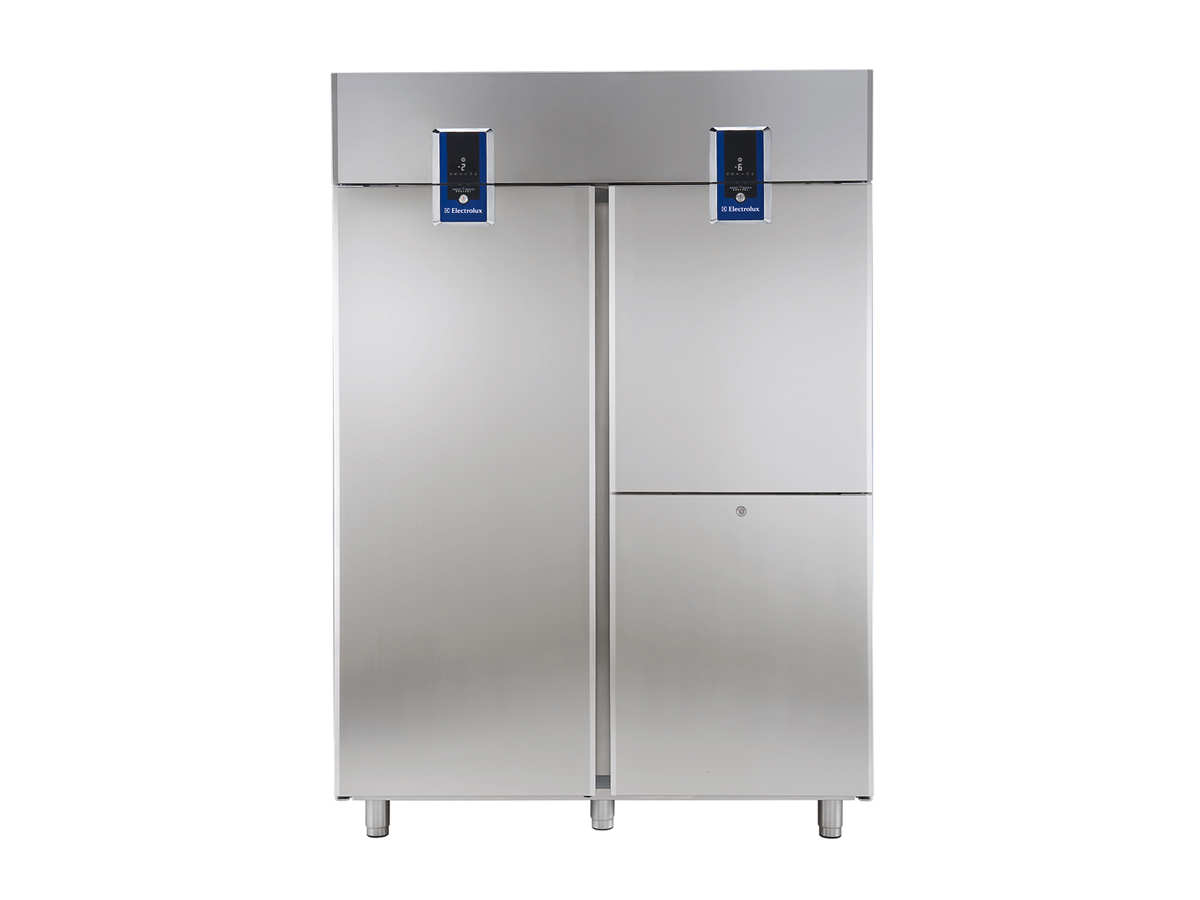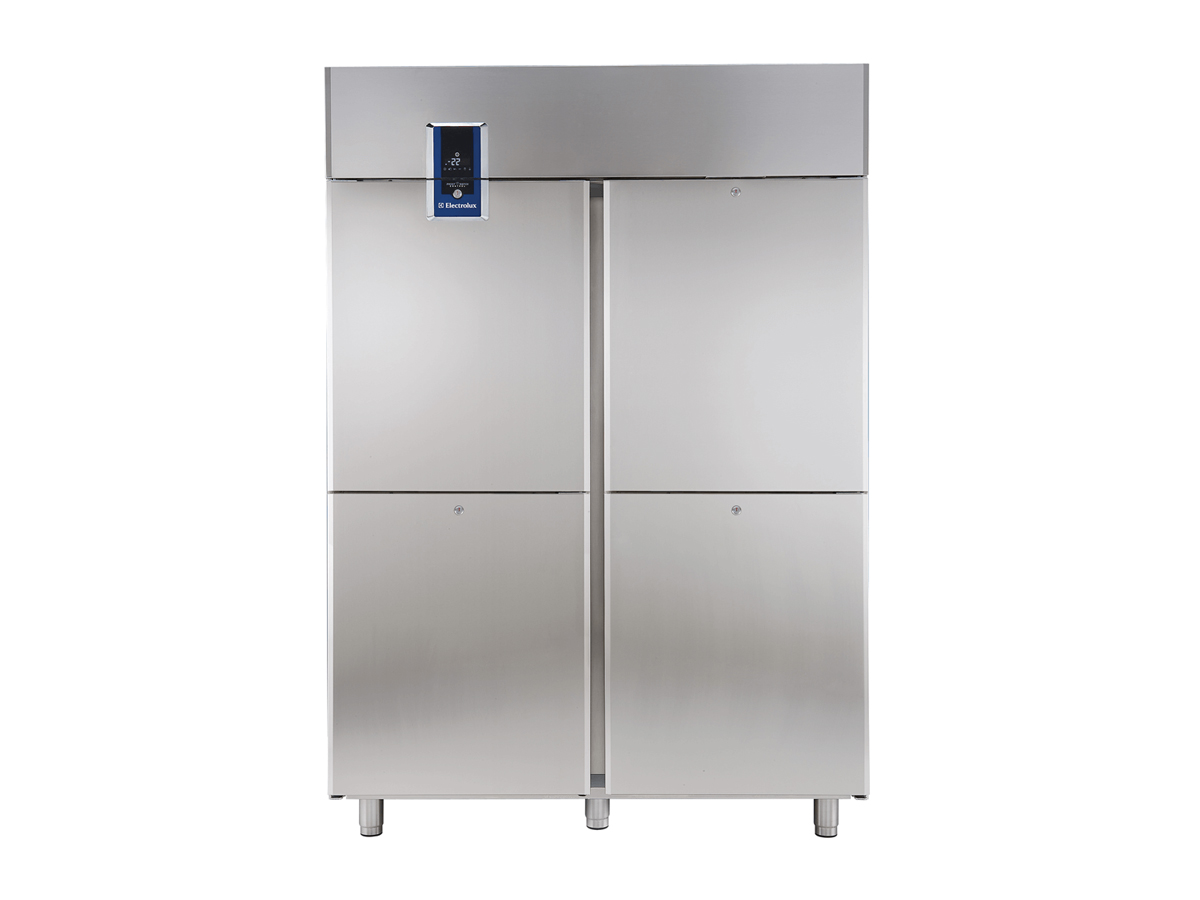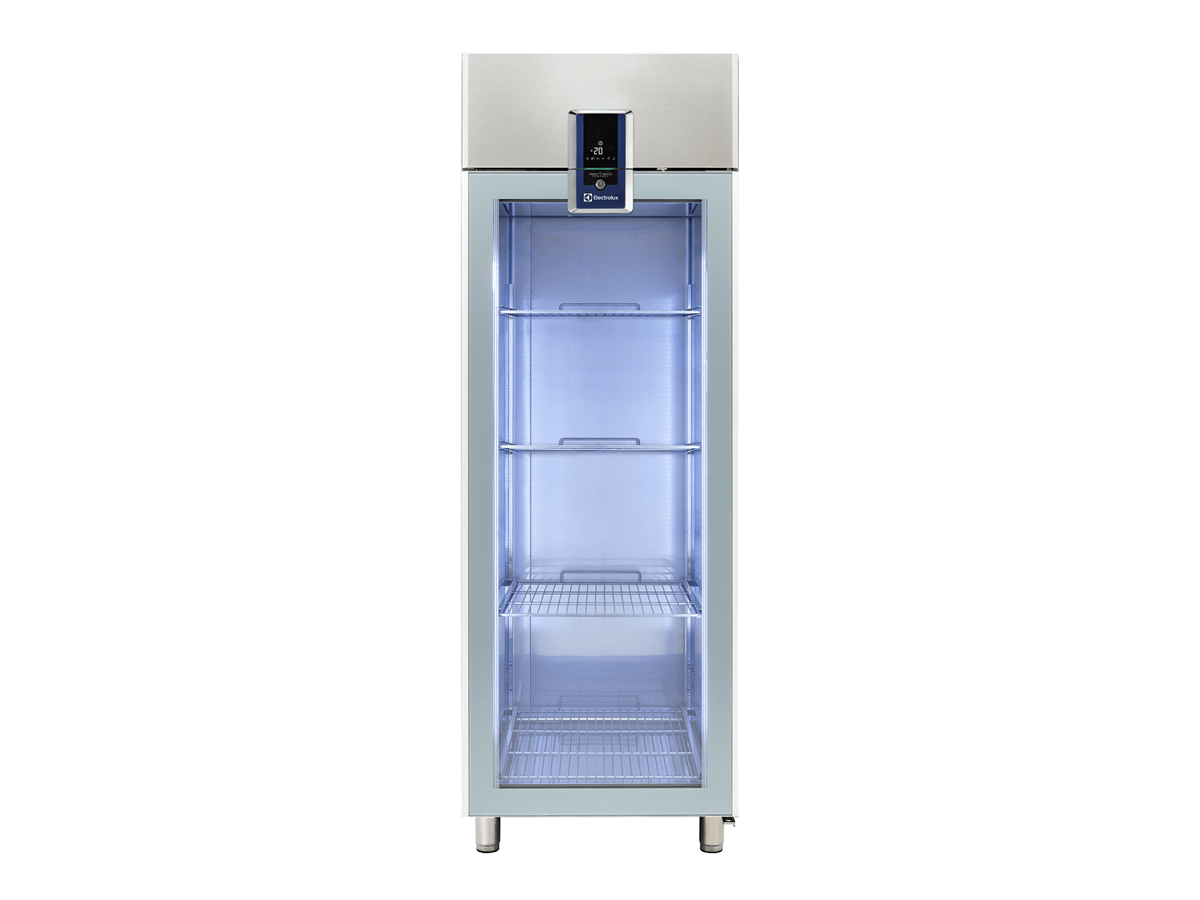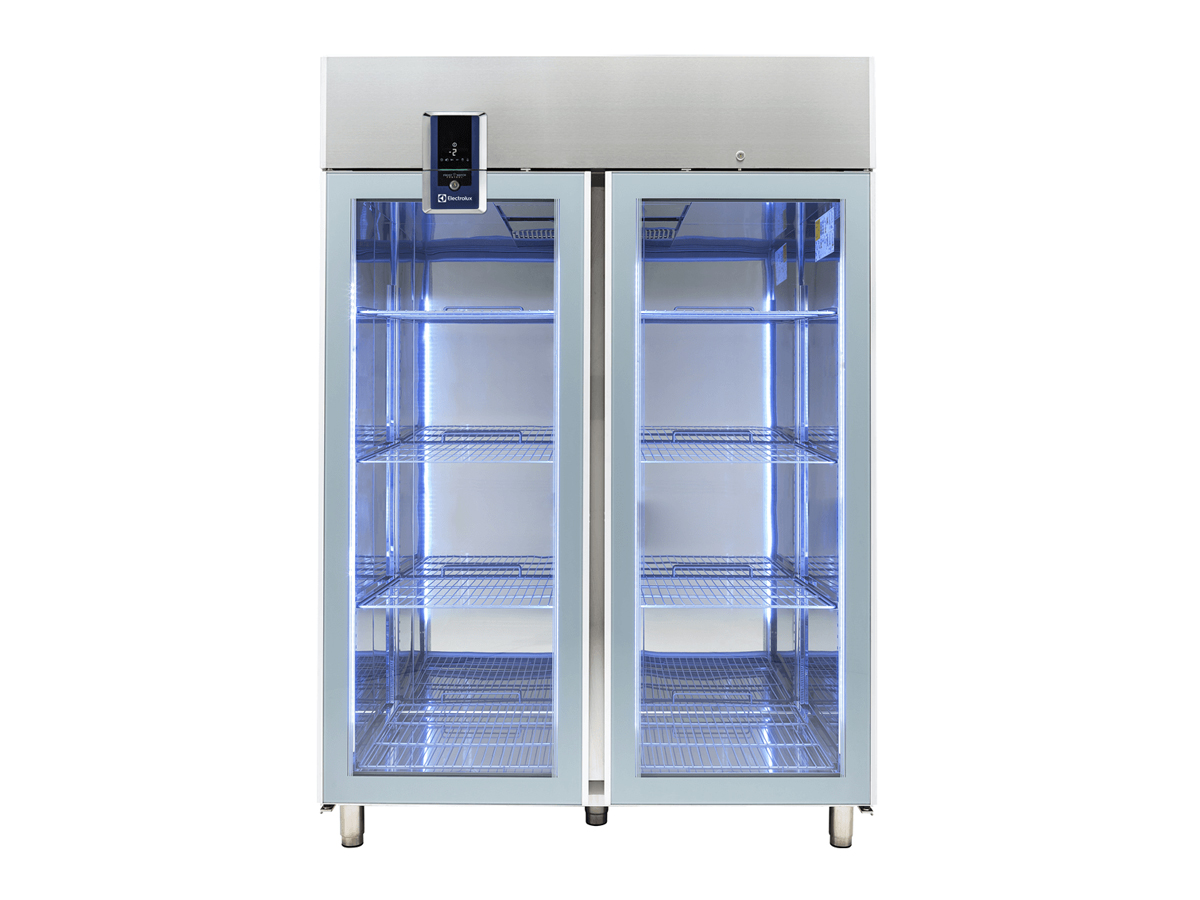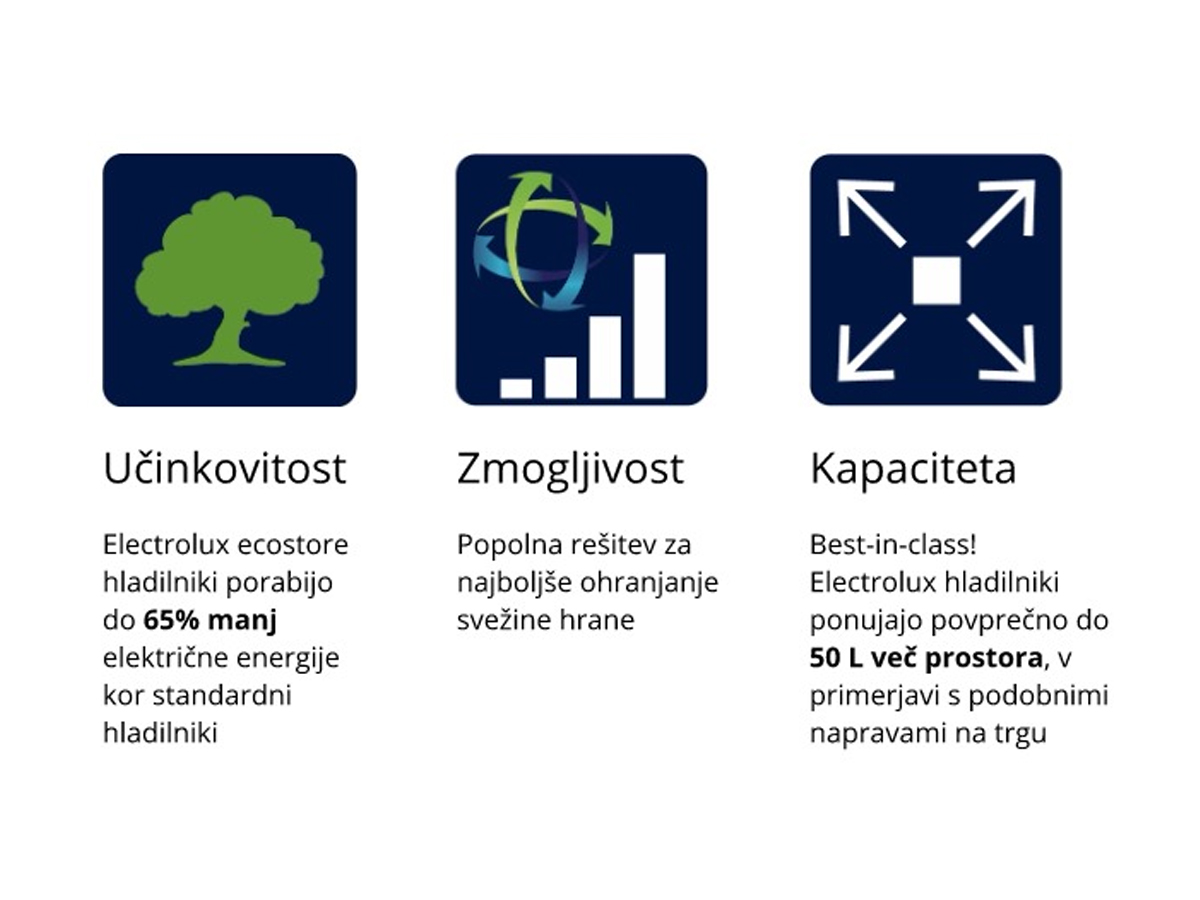 Technical data for ECOSTORE PREMIUM:
MODEL
ECO PR1
ECO PR2
ECO PR1-2
ECO PR3
ECO PR4
ECO PR GL1
ECO PR GL2
Capacity (gross)
670 L
1430 L
670 L
1430 L
1430 L
670 L
1430 L
Operating temperature at 43°C
-2°/+10°C
or -15°/-22°C
-2°/+10°C
or
-15°/-22°C
-2°/+10°C
or -15°/-22°C
/
-2°/+10°C
or
-15°/-22°C
+2°/+10°C
or -15°/-20°C
(pri 32°C)
+2°/+10°C
or
-15°/-20°C
(pri 32°C)
Dual temp. operation at 43°C
/
-2°/-2°C
or
-2°/-22°C
-2°/-2°C
or -2°/-22°C
-2°/-22°C
or
-2°/-6°C (fish)
/
/
/
Defrost type
Frost Watch Control
Frost Watch Control
Frost Watch Control
Frost Watch Control
Frost Watch Control
Frost Watch Control
Frost Watch Control
External dimensions (WDH)
710 x 827 x 2050 mm
1441 x 837 x 2050 mm
710 x 827 x 2050 mm
1441 x 837 x 2050 mm
1441 x 837 x 2050 mm
710 x 827 x 2050 mm
1441 x 837 x 2050 mm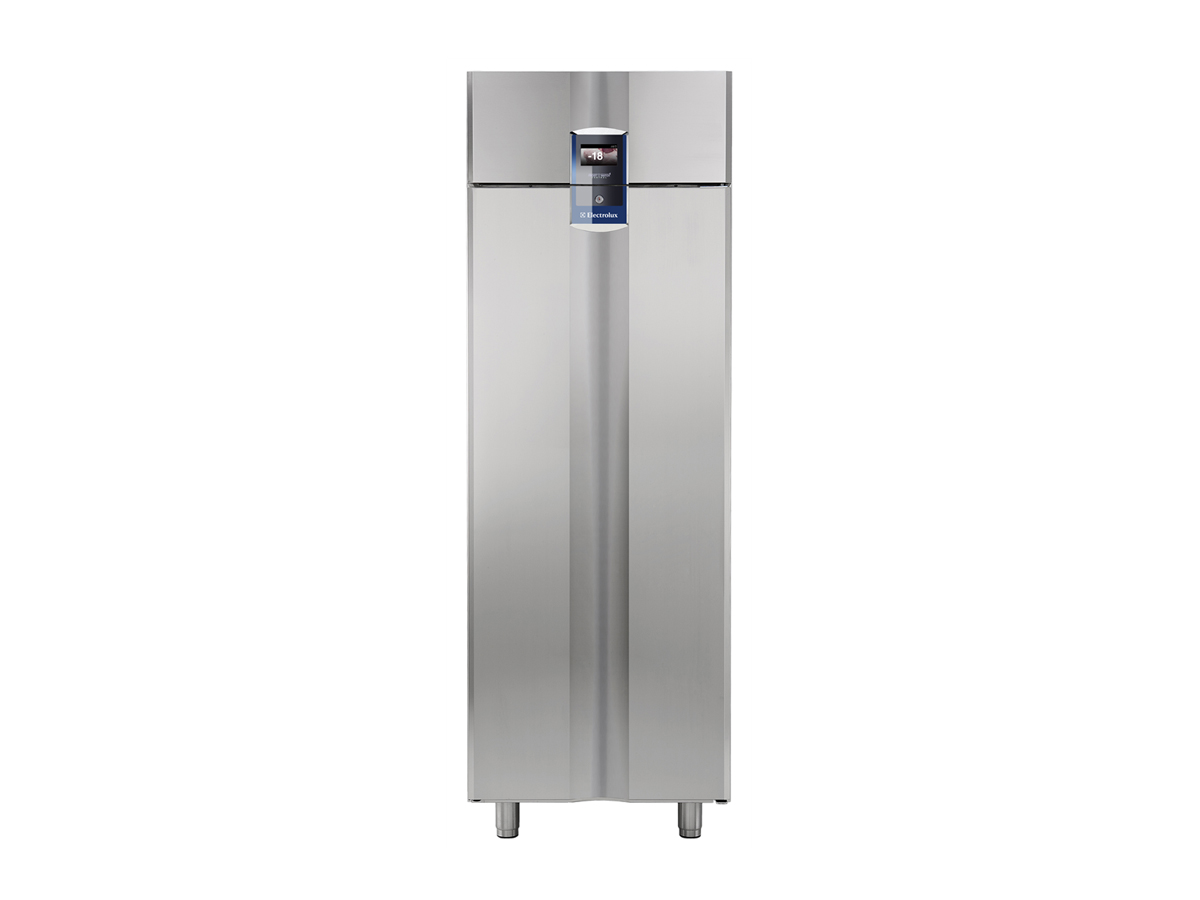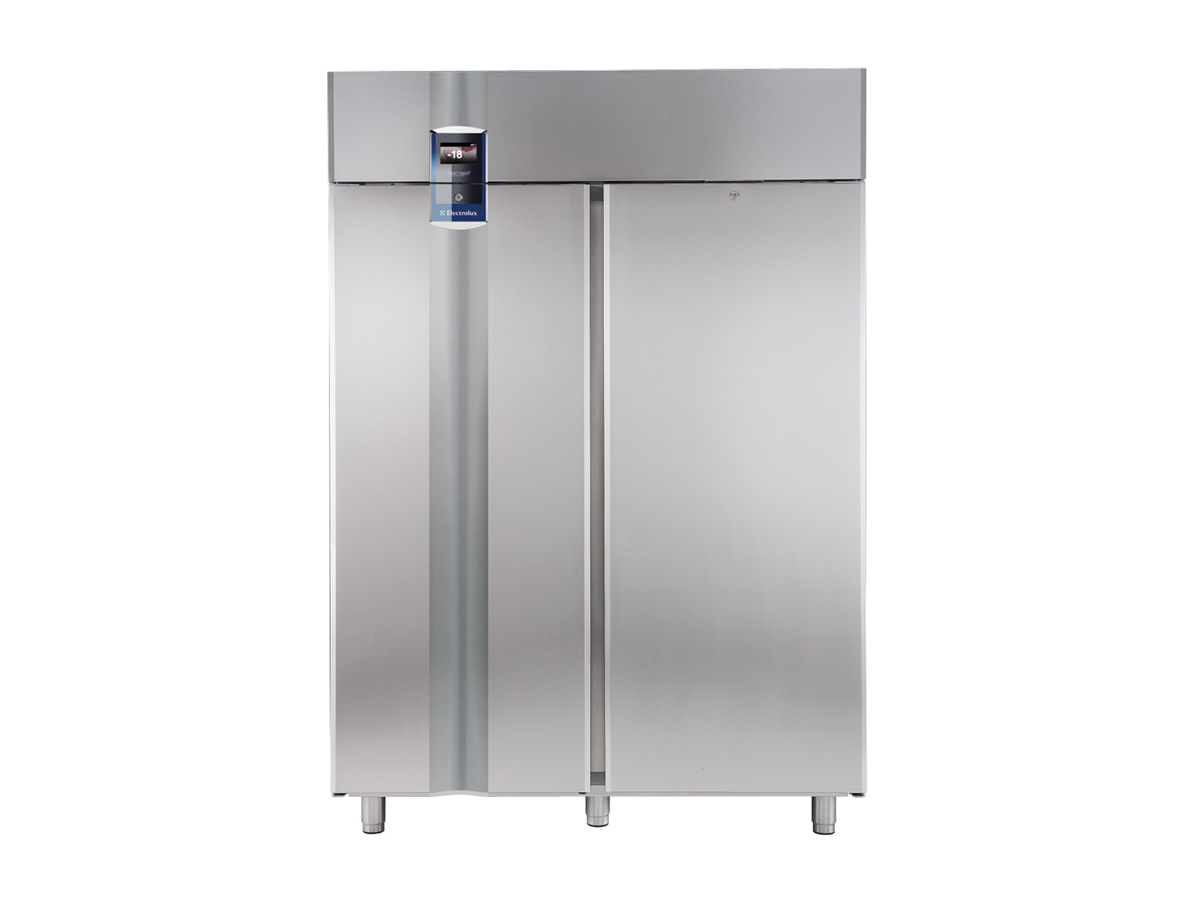 Technical data for ECOSTORE TOUCH:
| | | |
| --- | --- | --- |
| MODEL | ECO T1 | ECO T2 |
| Capacity (gross) | 670 L | 1430 L |
| Operating temperature at 43°C | -2°/+10°C or -15°/-22°C | -2°/+10°C or -15°/-22°C |
| Defrost type | Frost Watch Control | Frost Watch Control |
| External dimensions (WDH) | 710 x 827 x 2050 mm | 1441 x 837 x 2050 mm |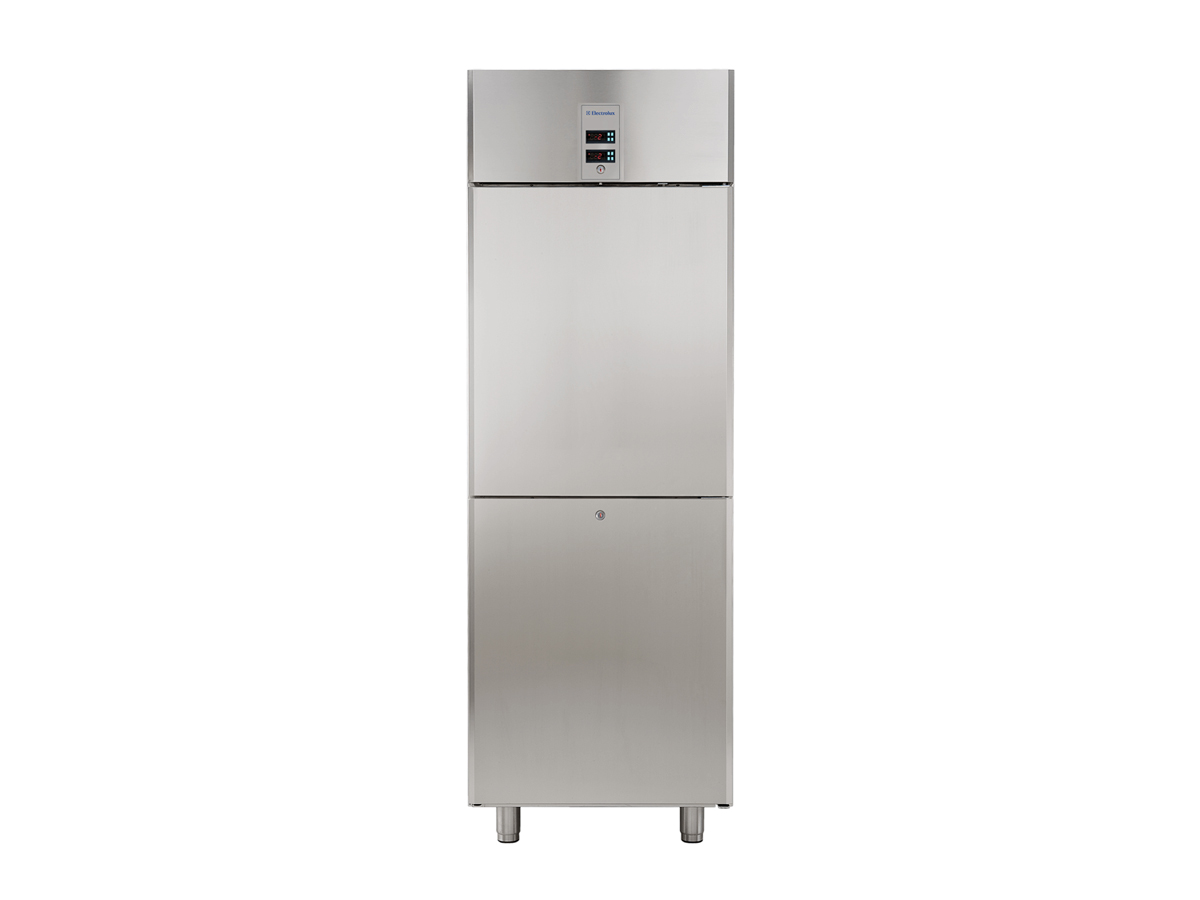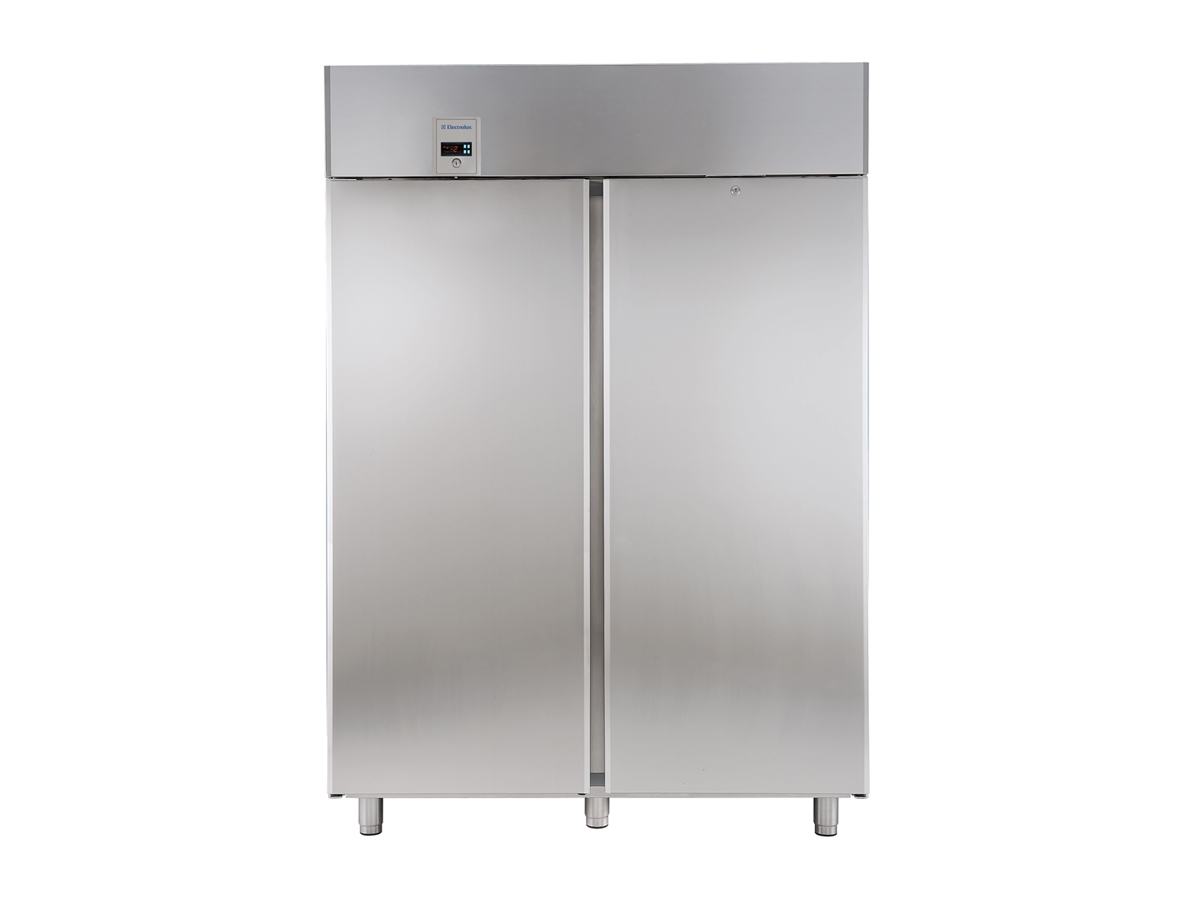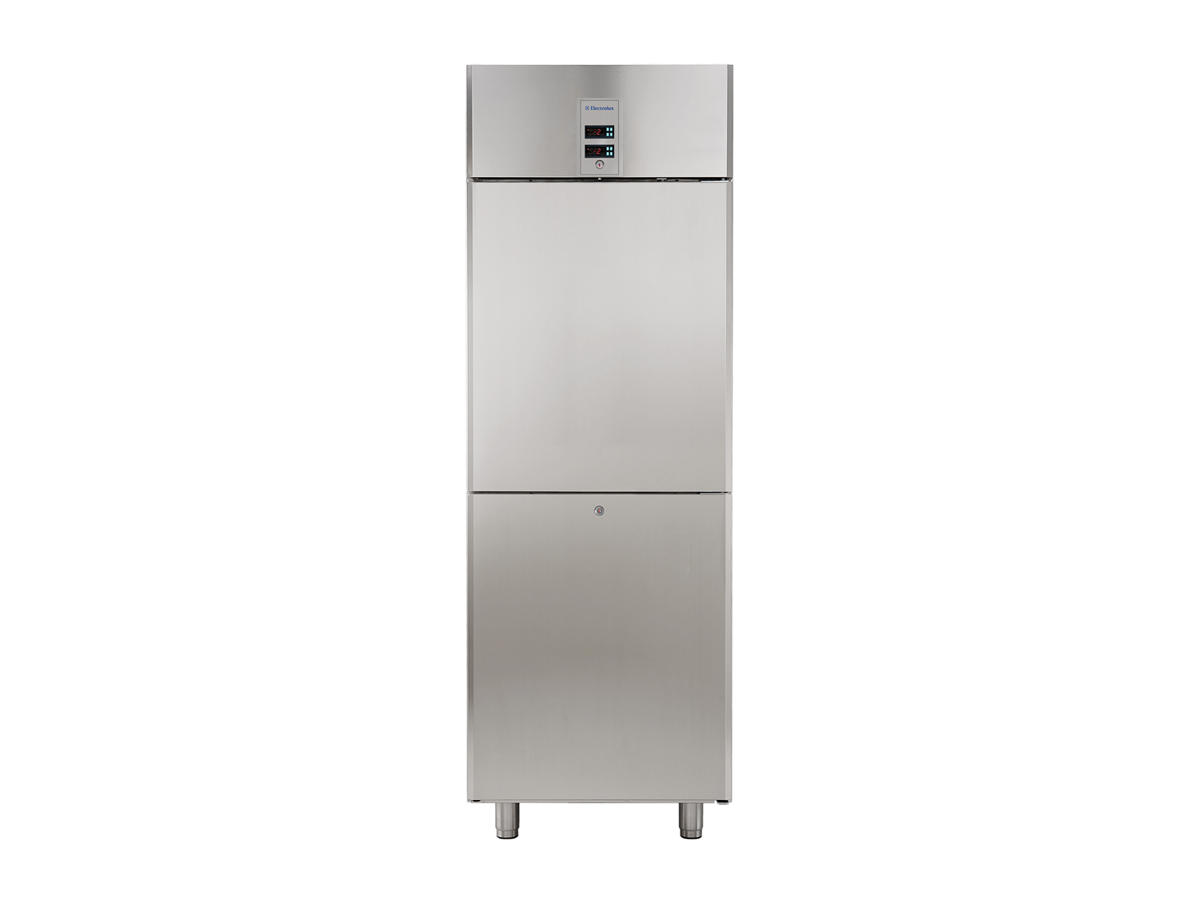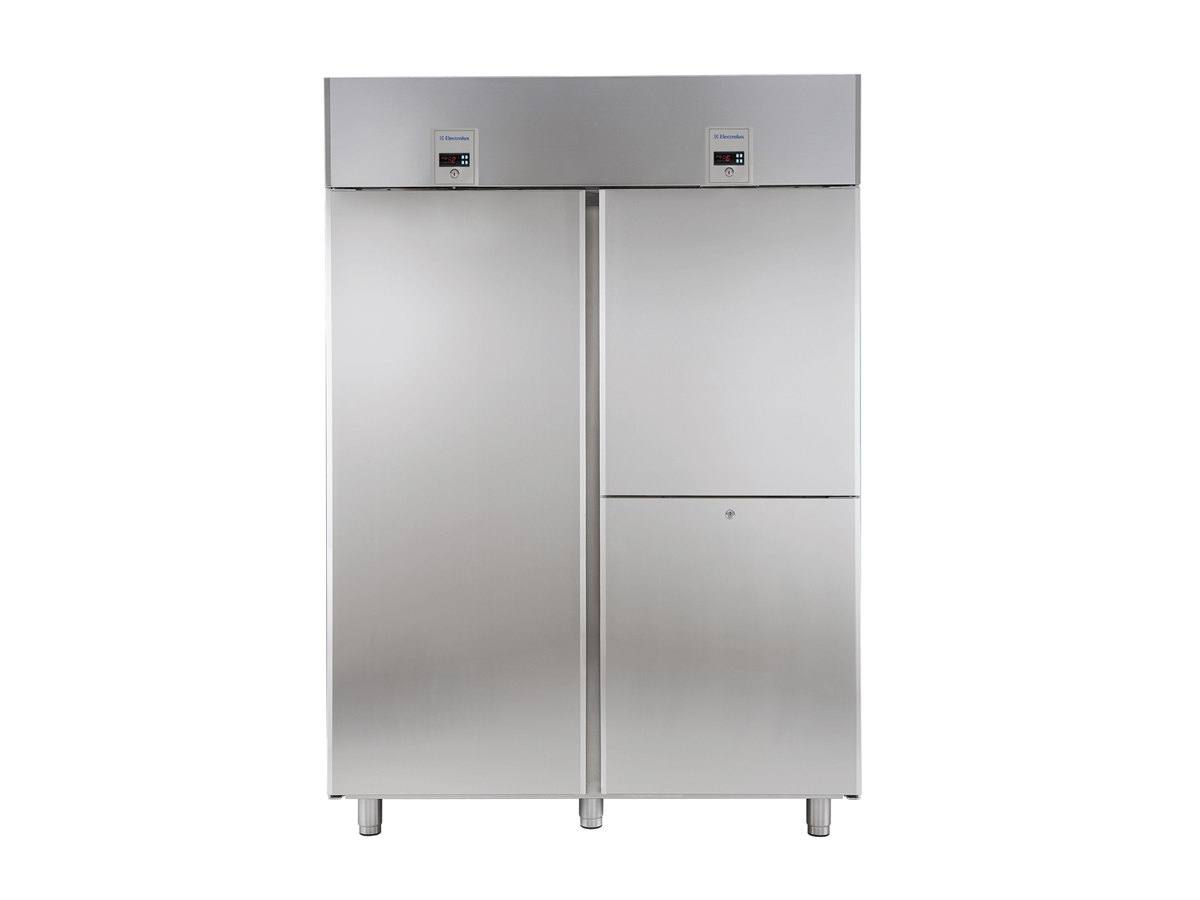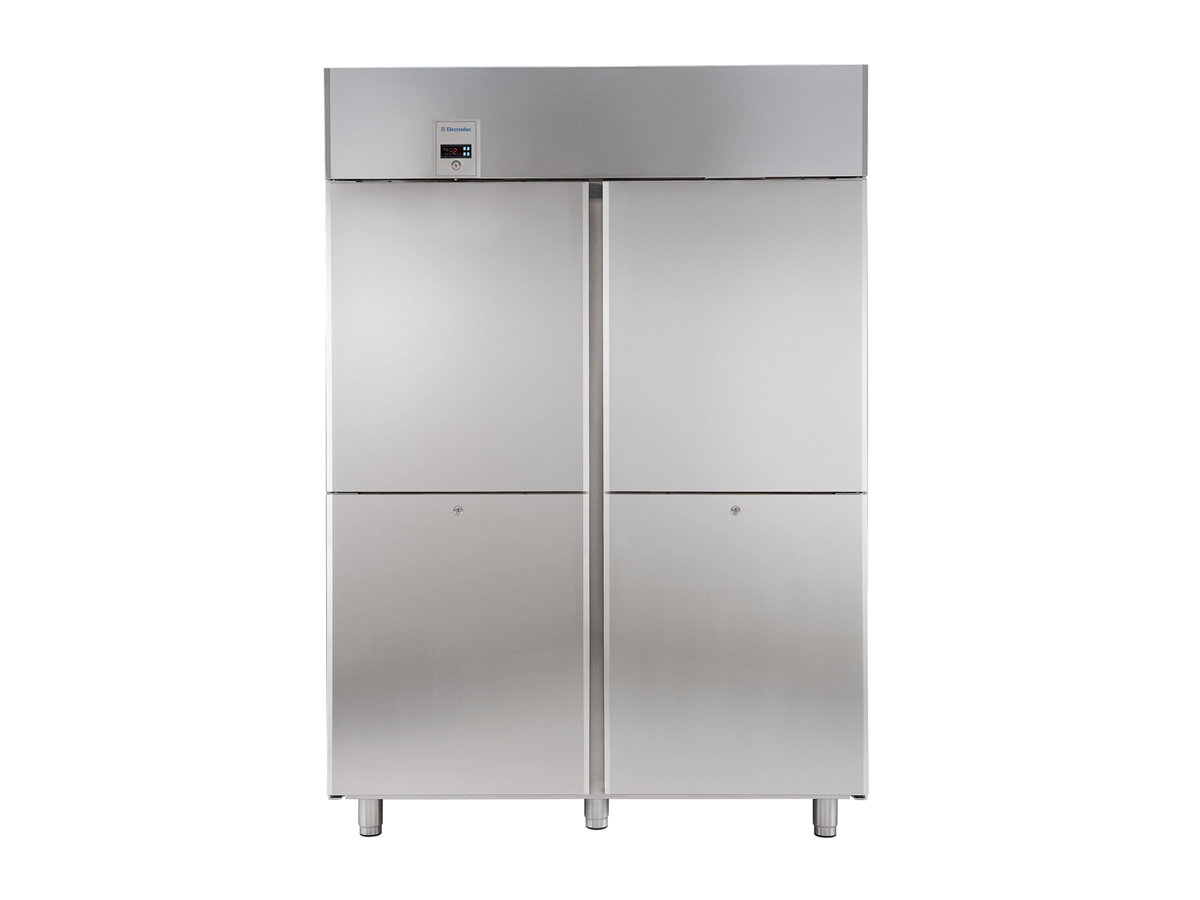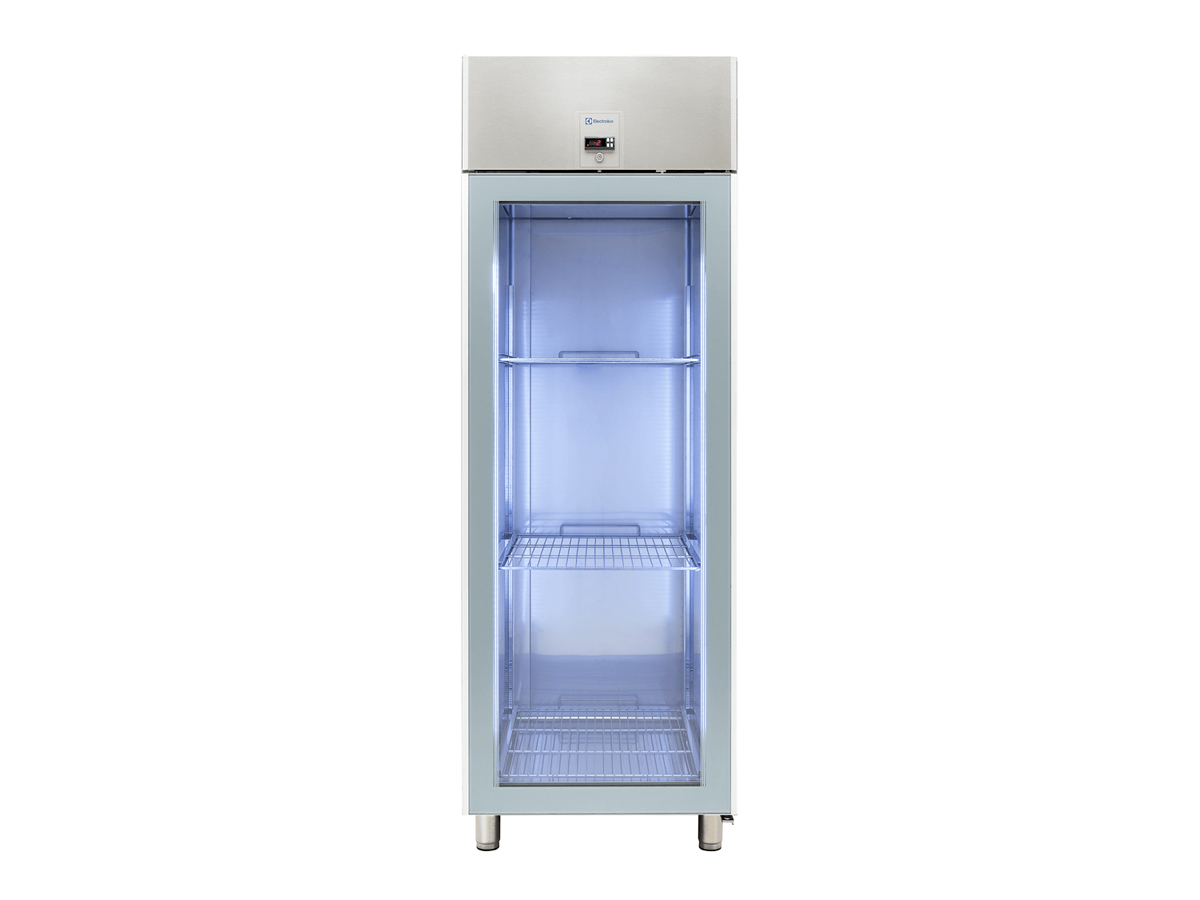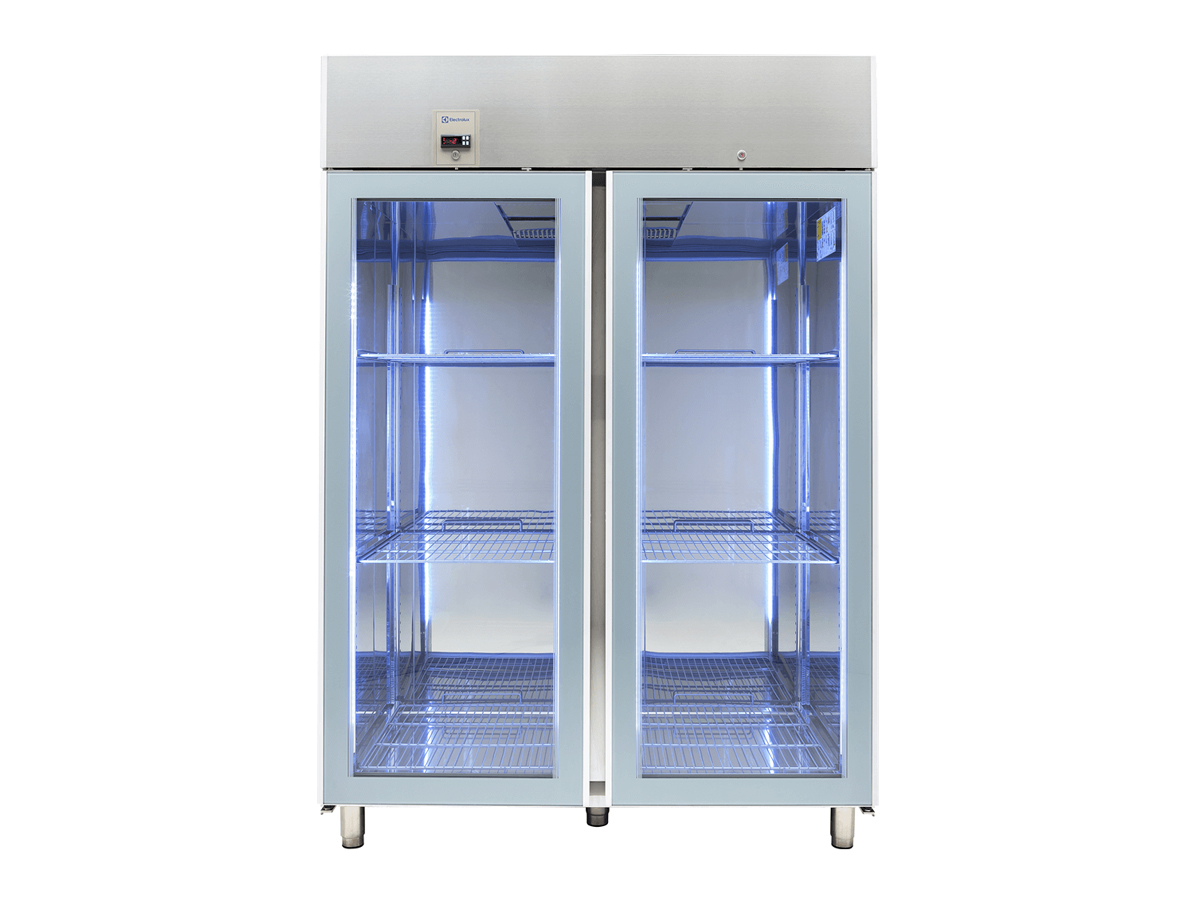 Technical data for ECOSTORE:
MODEL
eco1
eco2
eco1-2
eco3
eco4
eco gl1
eco gl2
Capacity (gross)
670 L
1430 L
670 L
1430 L
1430 L
670 L
1430 L
Operating temperature at 43°C
-2°/+10°C
or
-15°/-22°C
-2°/+10°C
or
-15°/-22°C
-2°/+10°C
or
-15°/-22°C
/
-2°/+10°C
or
-15°/-22°C
+2°/+10°C
or -15°/-20°C
(pri 32°C)
+2°/+10°C
or -15°/-20°C
(pri 32°C)
Dual temp. operation at 43°C
/
-2°/-2°C
or
-2°/-22°C
-2°/-2°C
or
-2°/-22°C
-2°/-6°C
(fish)
/
/
/
Defrost type
Automatic
Automatic
Automatic
Automatic
Automatic
Automatic
Automatic
External dimensions (WDH)
710 x 827 x 2050 mm
1441 x 837 x 2050 mm
710 x 827 x 2050 mm
1441 x 837 x 2050 mm
1441 x 837 x 2050 mm
710 x 827 x 2050 mm
1441 x 837 x 2050 mm