Electrolux Pot&Pan washers
Electrolux Pot&Pan Washers are the ideal solution for demanding customers looking for high performing machines.
Perfect for cleaning pots, pans, utensils, trays, gastronorm containers as well as butchery and bakery trays.
Flexible and ergonomic operation, offering the maximum in sanitation and washing results, the Electrolux promise is to provide a reliable warewashing operation with low running costs.
Advantages:
3 wash cycles: for light, medium and heavy soiled items. Infinite cycle for continuous washing
All main components made in heavy duty anticorrosive stainless steel
Powerful wash pumps ensure clean pots, pans and containers
Additional 3-sided wash arm (in front loading models) provides more powerful wash water for the best cleaning of soiled items
Door folds down 180° to facilitate cleaning (front loading models)
Possibility to adjust wash water pressure of both upper and lower washing arms (depending on items) in order to obtain the best performance
All internal components; wash arms, rinse arms, and filters are easily removable for cleaning
Fully automatic self-cleaning cycle sanitizes washing chamber with hot water after use
Audible and visual signals are clearly displayed for the operator
IPX5 protection
Front loading models available in 3 different sizes
Pass-through models available in 2 different sizes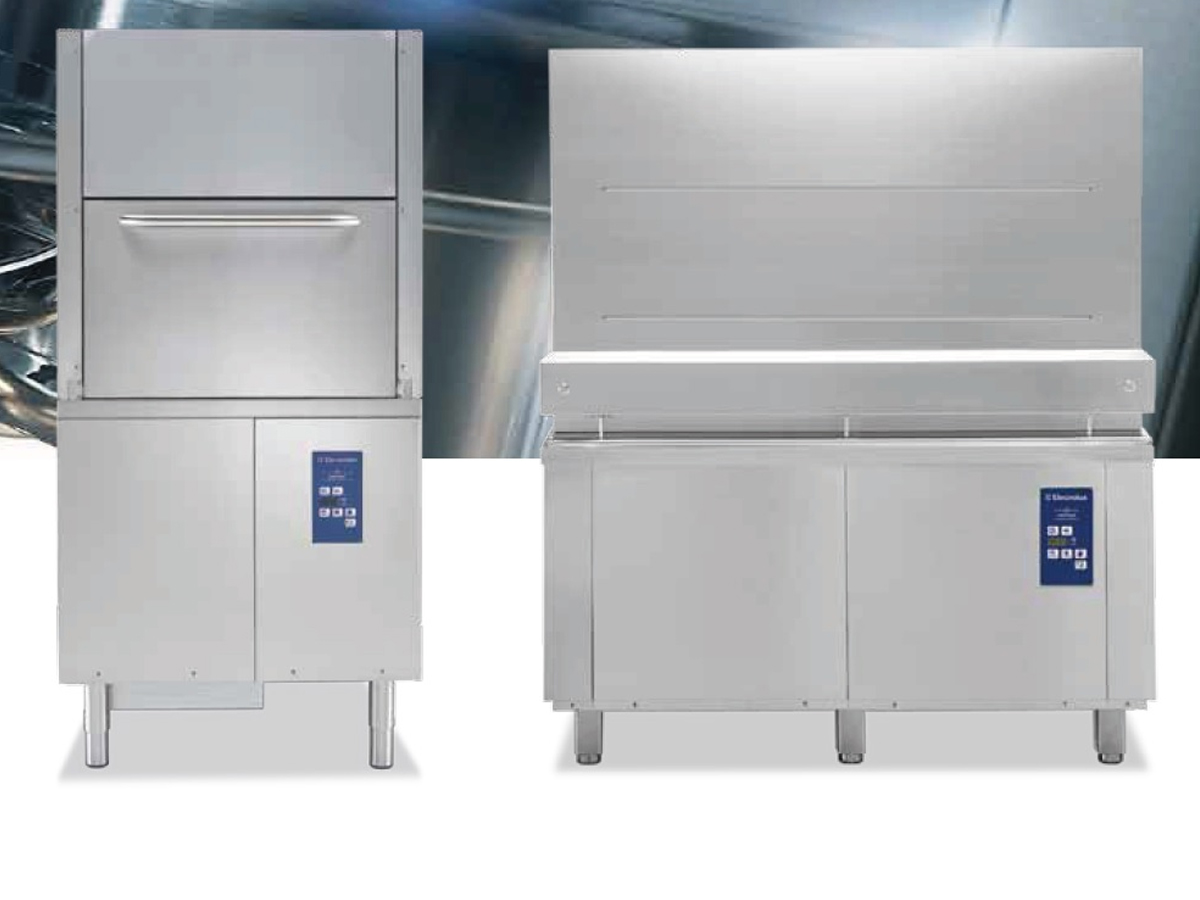 Pot&Pan washers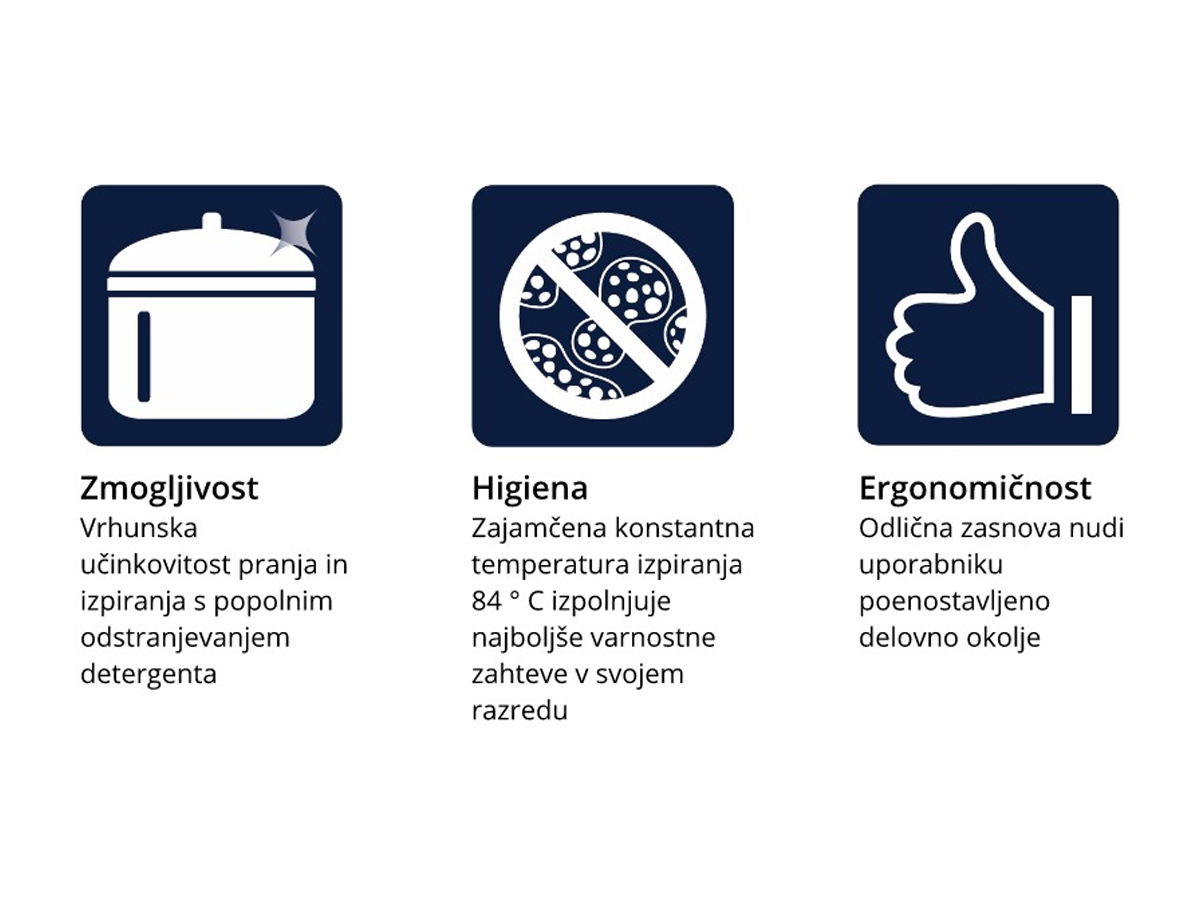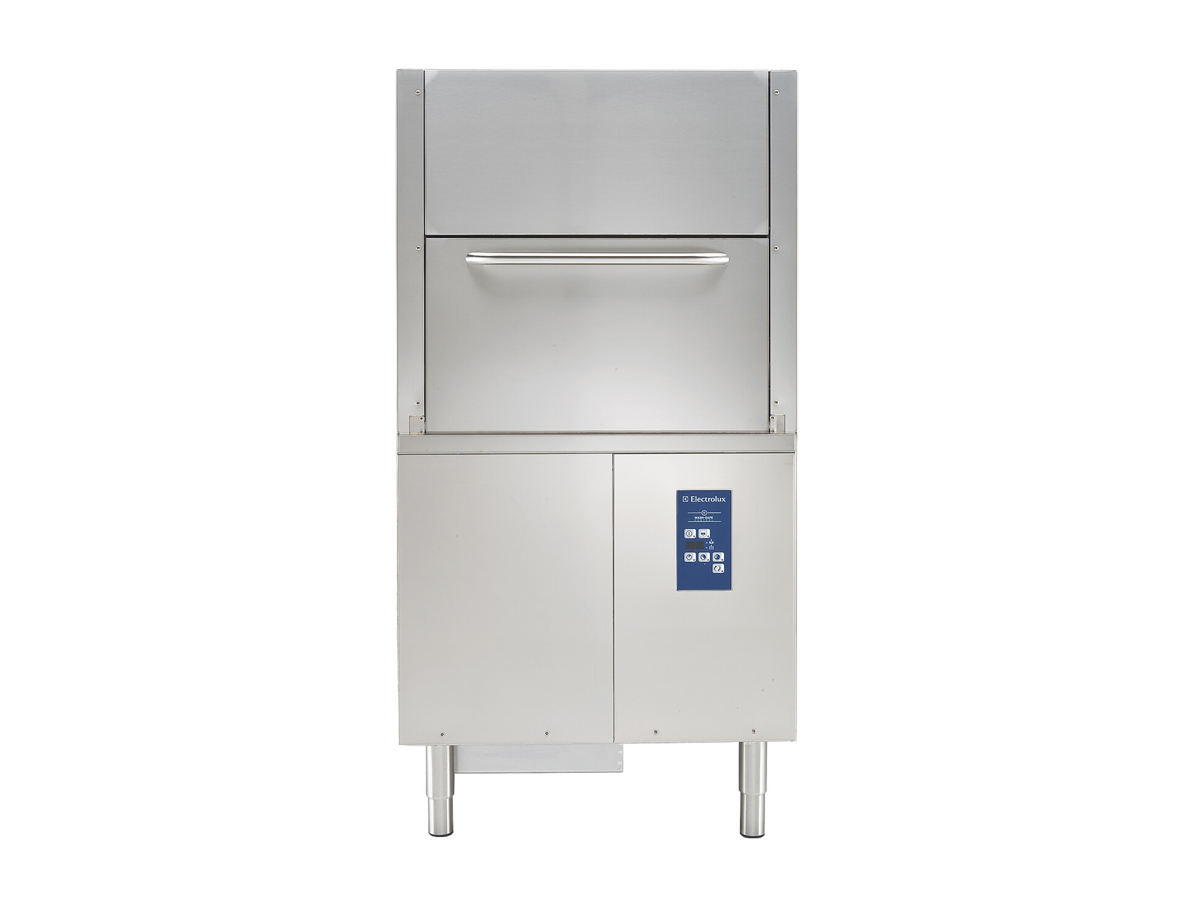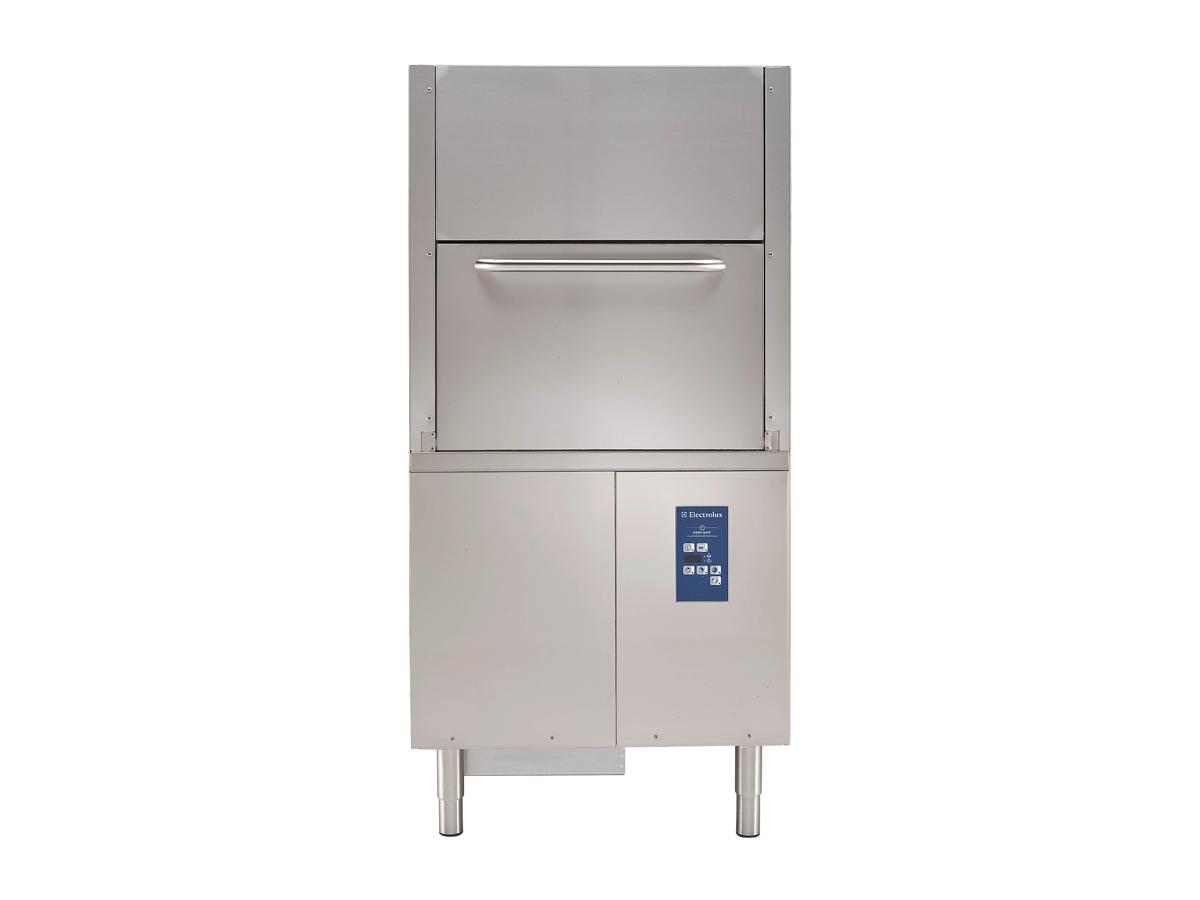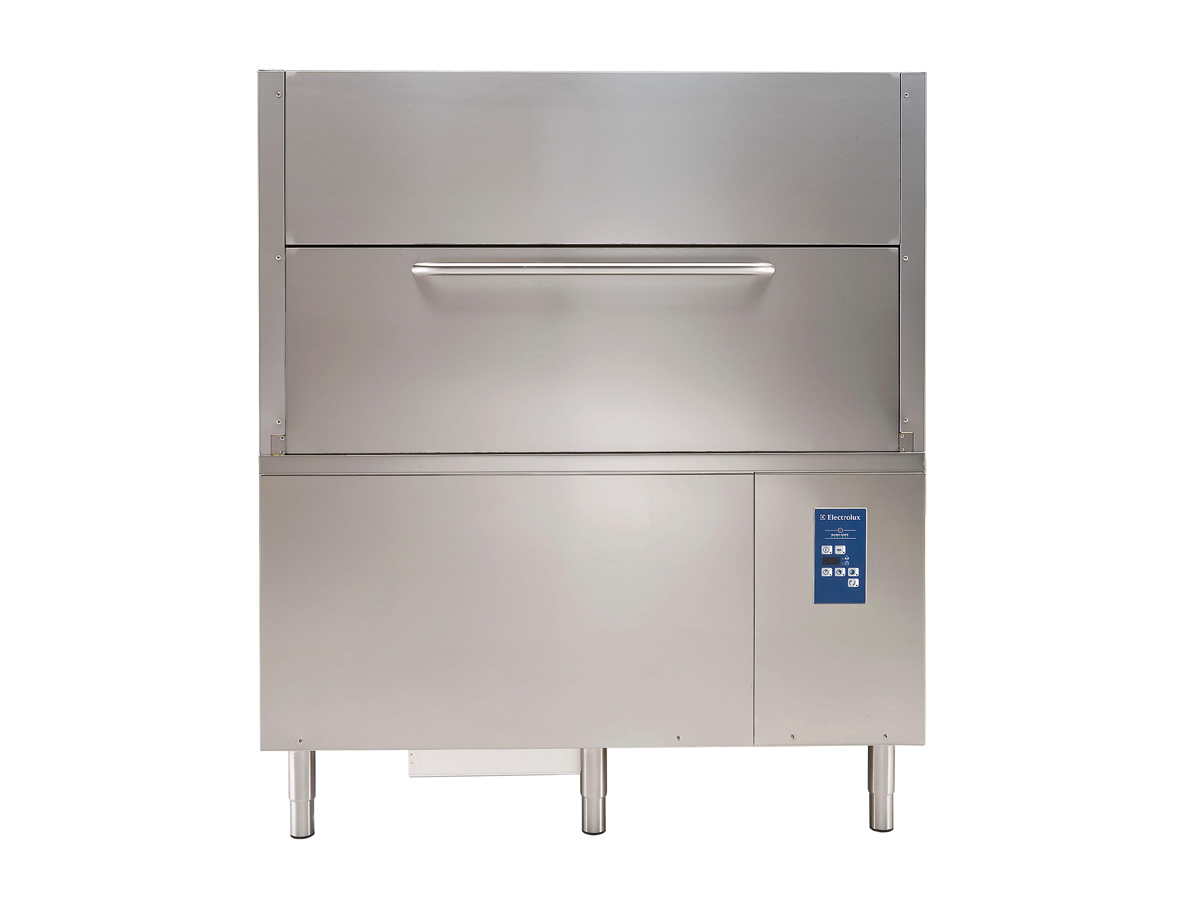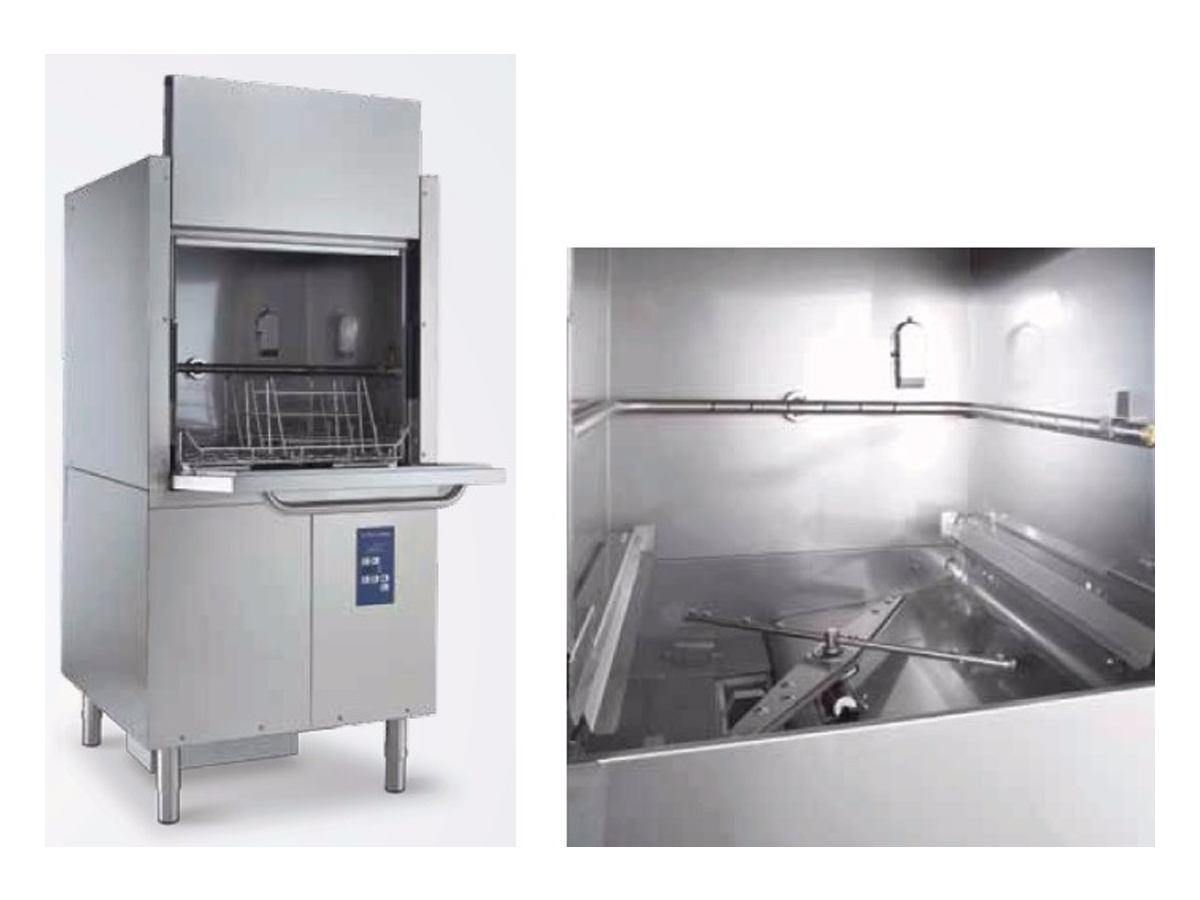 Tehnični podatki za pralne stroje – nalaganje od spredaj:
 MODELI:

1EPPWESG
2EPPWEHG
3EPPWELG
 Zun. dimenzije (ŠGV)

876 x 900 x 1791 mm

876 x 900 x 1991 mm

1552 x 900 x 1791 mm

 Odprtina za nalaganje (ŠGV)
670 x 710 x 570 mm
670 x 710 x 740 mm
1340 x 710 x 570 mm
 Št. ciklov
4
4
4
 Čas cikla pranja
180 / 360 / 540 / neskončno
180 / 360 / 540 / neskončno
180 / 360 / 540 / neskončno
 Kapaciteta pranja

3 x 1/1 GN

3 x 1/1 GN

6 x 1/1 GN

 Temperatura pranja
55°- 65°C
55°- 65°C
55°- 65°C
 Temperatura izpiranja

84°C

84°C

84°C

 Poraba vode pri izpiranju

7 L

7 L

7 L

 Kapaciteta rezervoarja

95 L

95 L

150 L

 Kapaciteta bojlerja
18 L
18 L
18 L
 El. priključek
400V / 3N / 50Hz ali
230V / 3 / 50 Hz
400V / 3N / 50Hz ali
230V / 3 / 50 Hz
400V / 3N / 50Hz ali
230V / 3 / 50 Hz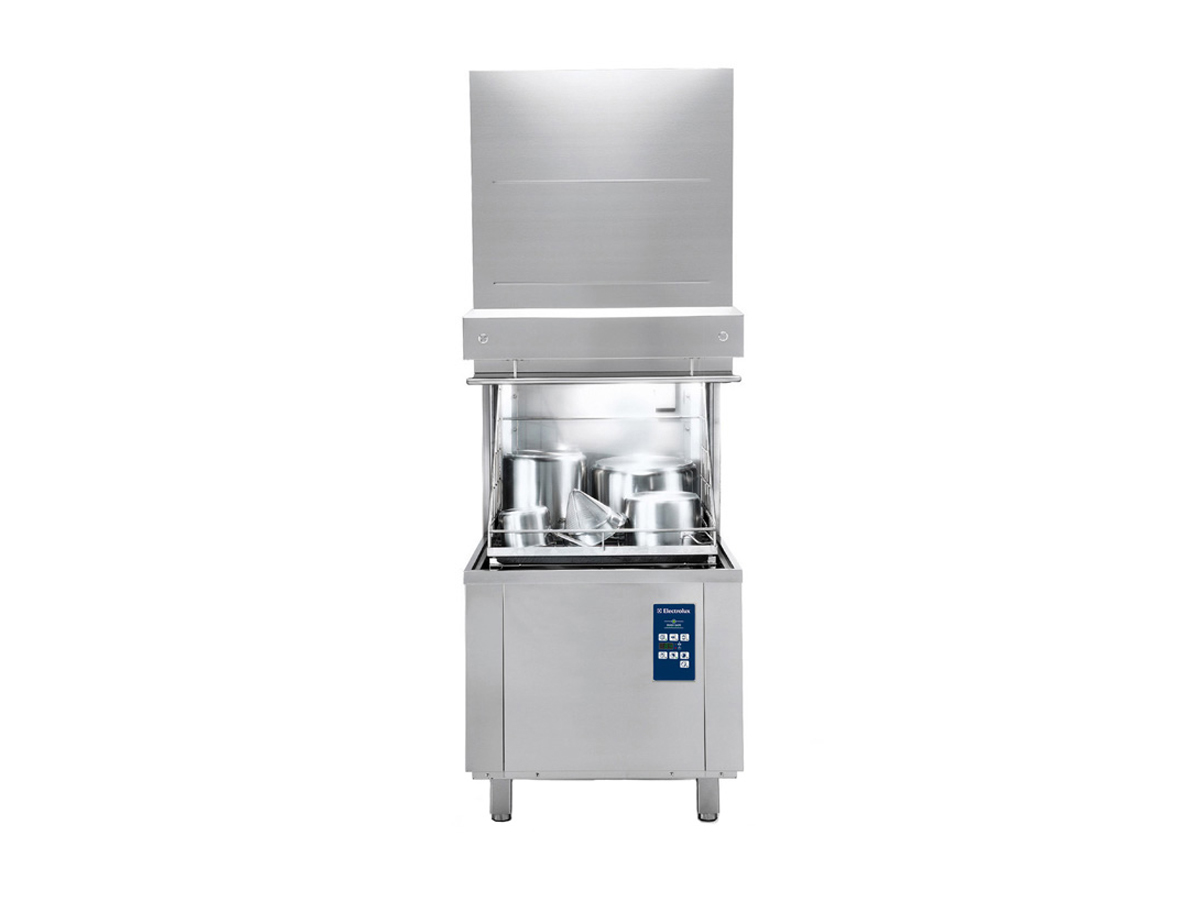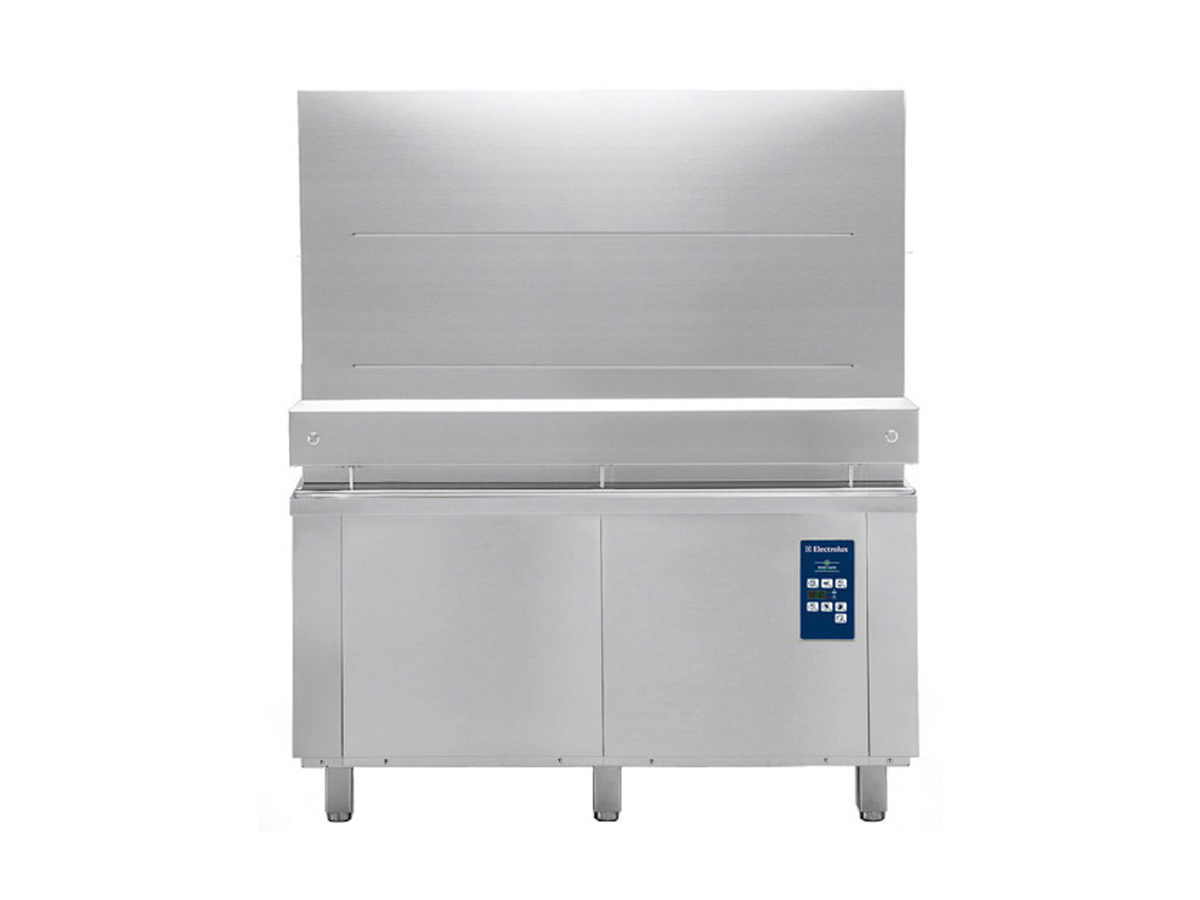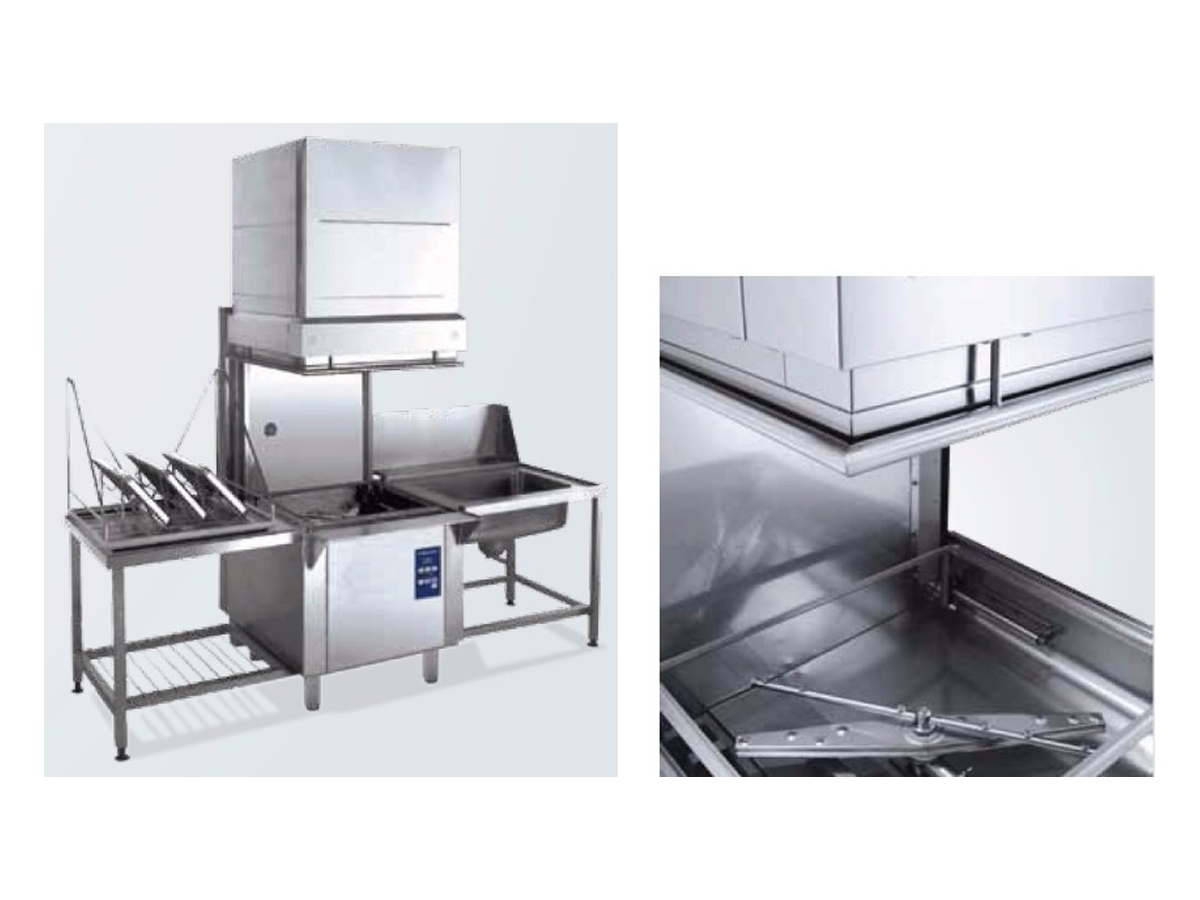 Tehnični podatki za pralne stroje – nalaganje s strani:
 MODELI:
WT830EAG
WT850EAG
 Zun. dimenzije (ŠGV)
833 x 890 x 1760 mm
1433 x 890 x 1760 mm
 Odprtina za nalaganje (ŠGV)
670 x 610 x 580 mm
1270 x 610 x 580 mm
 Št. ciklov

4

4

 Čas cikla pranja
180 / 360 / 540 / neskončno
180 / 360 / 540 / neskončno
 Kapaciteta

3 x 1/1 GN

6 x 1/1 GN

 Temperatura pranja

55°- 65°C

55°- 65°C

 Temperatura izpiranja

84°C

84°C

 Poraba vode pri izpiranju

6,2 L

7,7 L

 Kapaciteta rezervoarja
95 L
150 L
 Kapaciteta bojlerja
18 L
18 L
 El. priključek

400V / 3N / 50Hz ali
230V / 3 / 50 Hz

400V / 3N / 50Hz ali
230V / 3 / 50 Hz