Lye applying machine RMBB
The RMBB lye application machine is the quickest of its size and was developed specifically for the medium-sized production sector.
Its easy operation and cleaning, robust construction and excellent mobility due to its castors simply any handling and adjustments.
The reliable computer control unit provides a variable production speed and even indicates the service intervals.
The double lye curtain and an additional lye shower guarantee an optimum result in terms of lye application.
Pretzel discharge is also available. After the lye application and salt process, the dough pieces are moved onto the pretzel discharge conveyor that automatically removes them. The baker can now push the conveyor directly into his oven, fix it to a mounting and place the products very easily directly onto the oven plate.
2 models: RMBB 780 in RMBB 980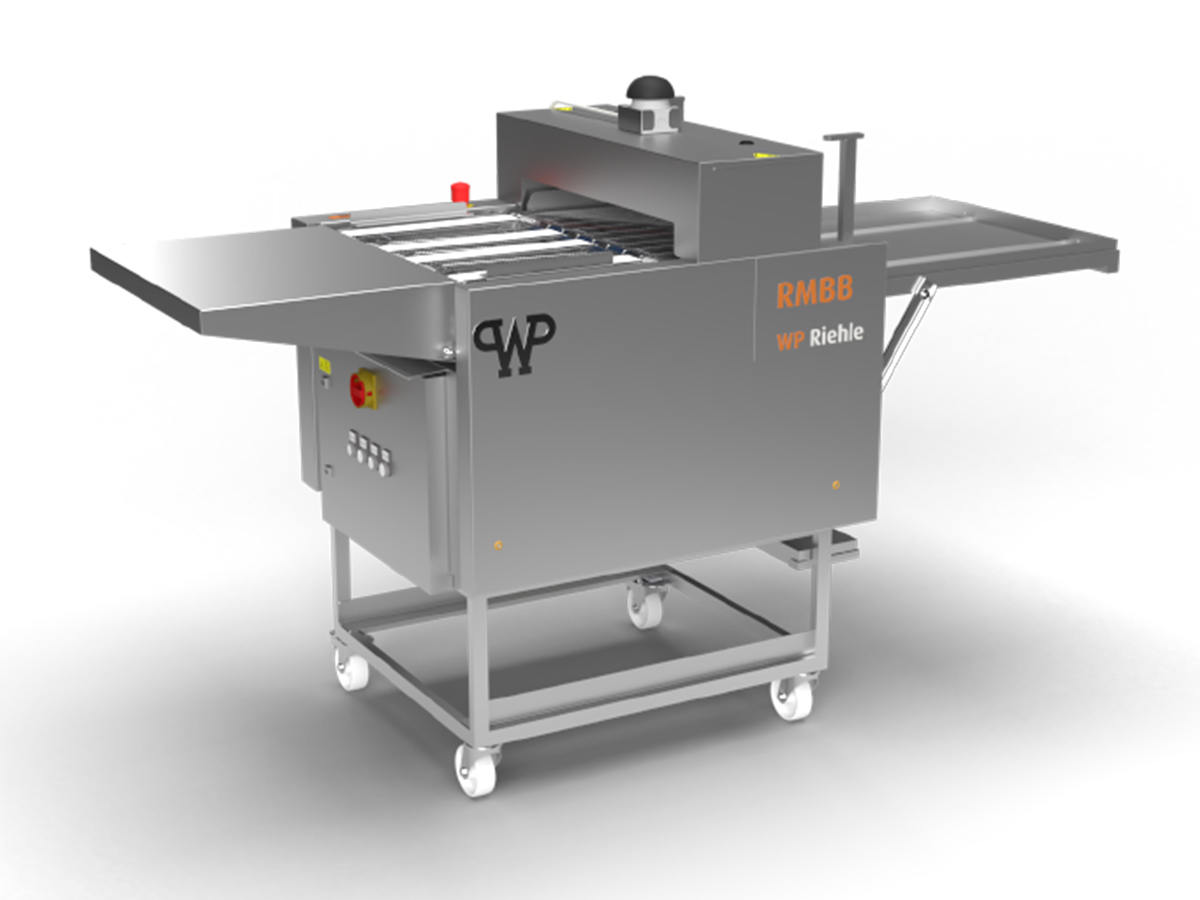 Lye applying machine RMBB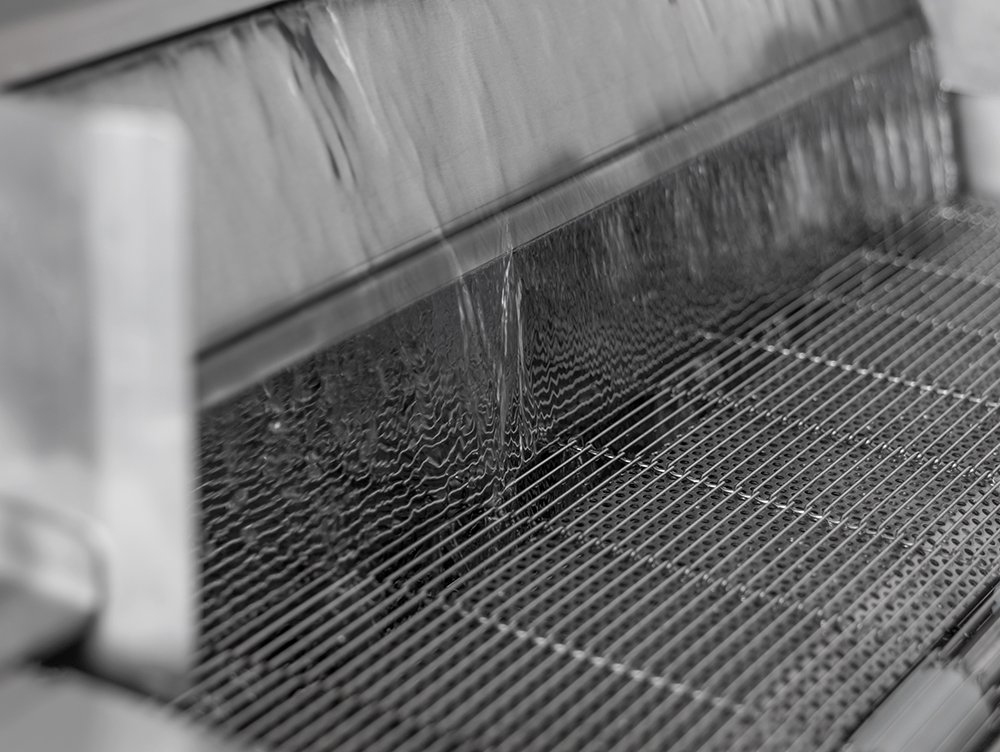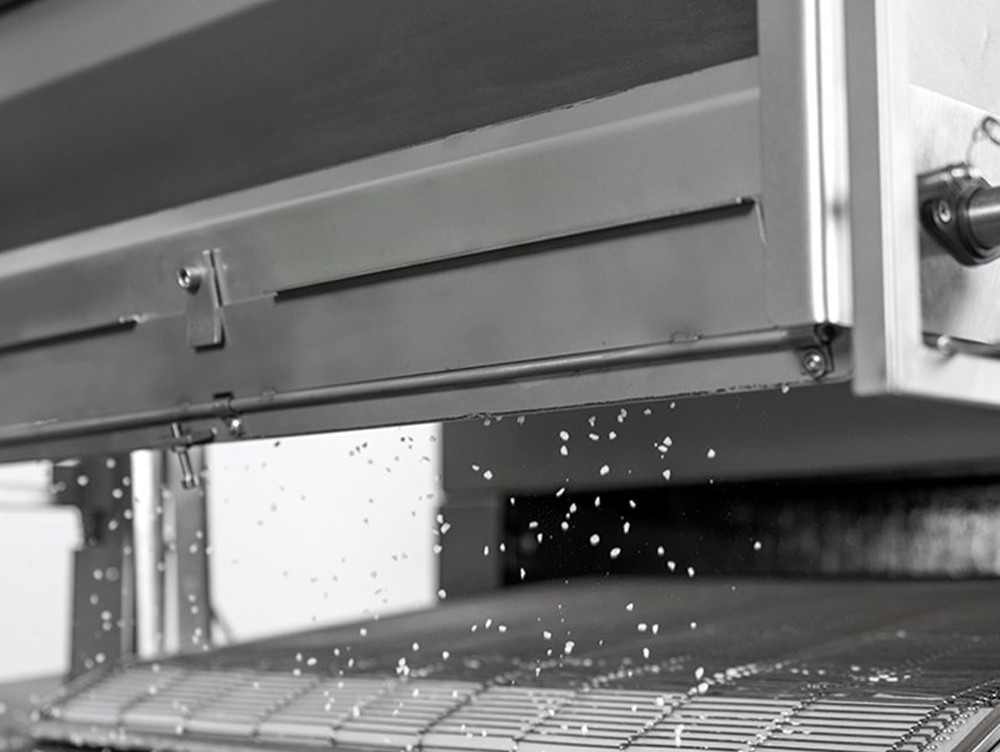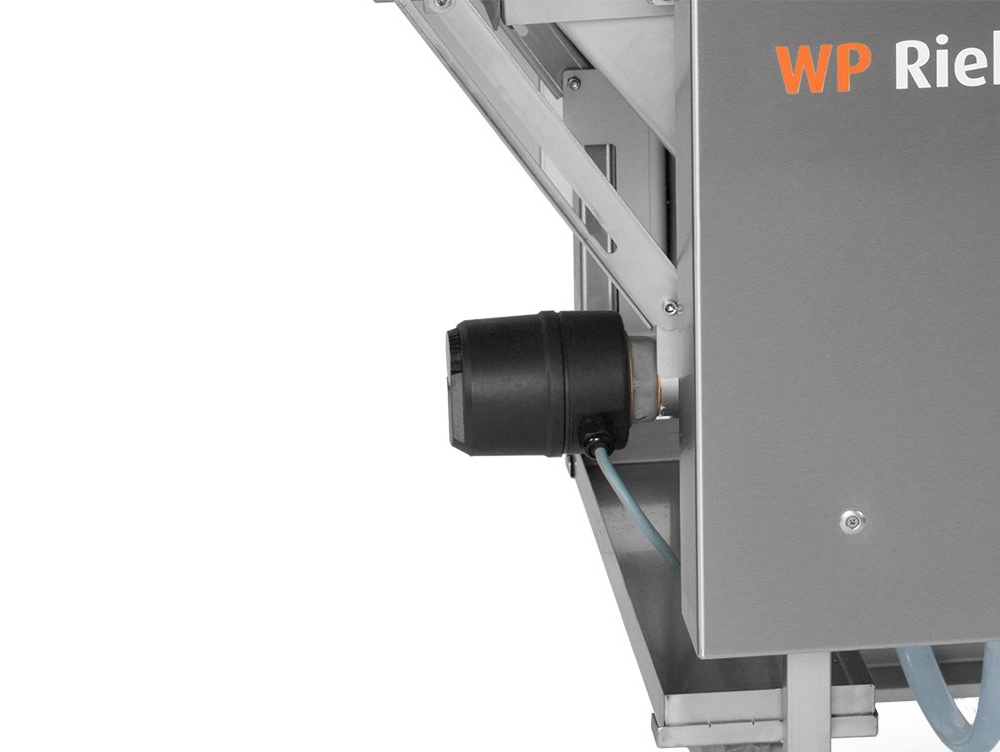 | | | |
| --- | --- | --- |
| MODEL | RMBB 780 | RMBB 980 |
| Length | 2100 mm | 2500 mm |
| Width | 795 mm | 795 mm |
| Height | 1285 mm | 1285 mm |
| Tray size | 580 x 780 mm | 580 x 980 mm |
| Net weight | 180 kg | 185 kg |
| El. connection | 230 / 400 V – 50 Hz | 230 / 400 V – 50 Hz |
| Prower | 0,9 kW | 0,9 kW |
| Capacity | 100 L | 100 L |