Electric deck oven with ceramics Wachtel Piccolo
Electric, modular, deck oven.
Suitable for bakerys, confectionery, stores, restaurants, pizzerias…
Perfect to place it between your store and your baking area –  load it from bakery side, and unload it from your store side.
Advatages:
MULTI ZONE BAKING: 4 temperature sensors and 4 separately controlled heating zones per oven compensate for heat build-up towards the rear and guarantee perfect, even baking results every time.
ENERGY MANAGER: Load optimisation including electricity and water usage display
POWER STEAM: Round, separately heated, high-performance steam generator with cast iron centerpiece for more saturated steam
ENERGY FUNDING: Countryrelated public subventions are available
GLASS PROOFING CABINET: Robust stainless steel proofer with new, reliable evaporator technology, operation integrated in IQ TOUCH control including water management
WOOD DESIGN control panel: Optional precious wood panel
BAKE BALANCE: Latest PID measurement and control technology providing stable temperature conditions
DURABLE LEDS IN HOOD AND DECK: Highly energy-efficient and perfect lighting
SOFT CLOSE DOOR: Soft opening and closing of the deck oven
W-HYGIENIC: Simplest pane (dis)assembly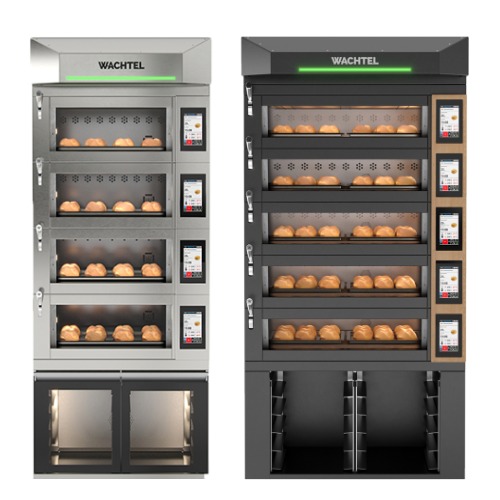 Electric deck oven with ceramics Wachtel Piccolo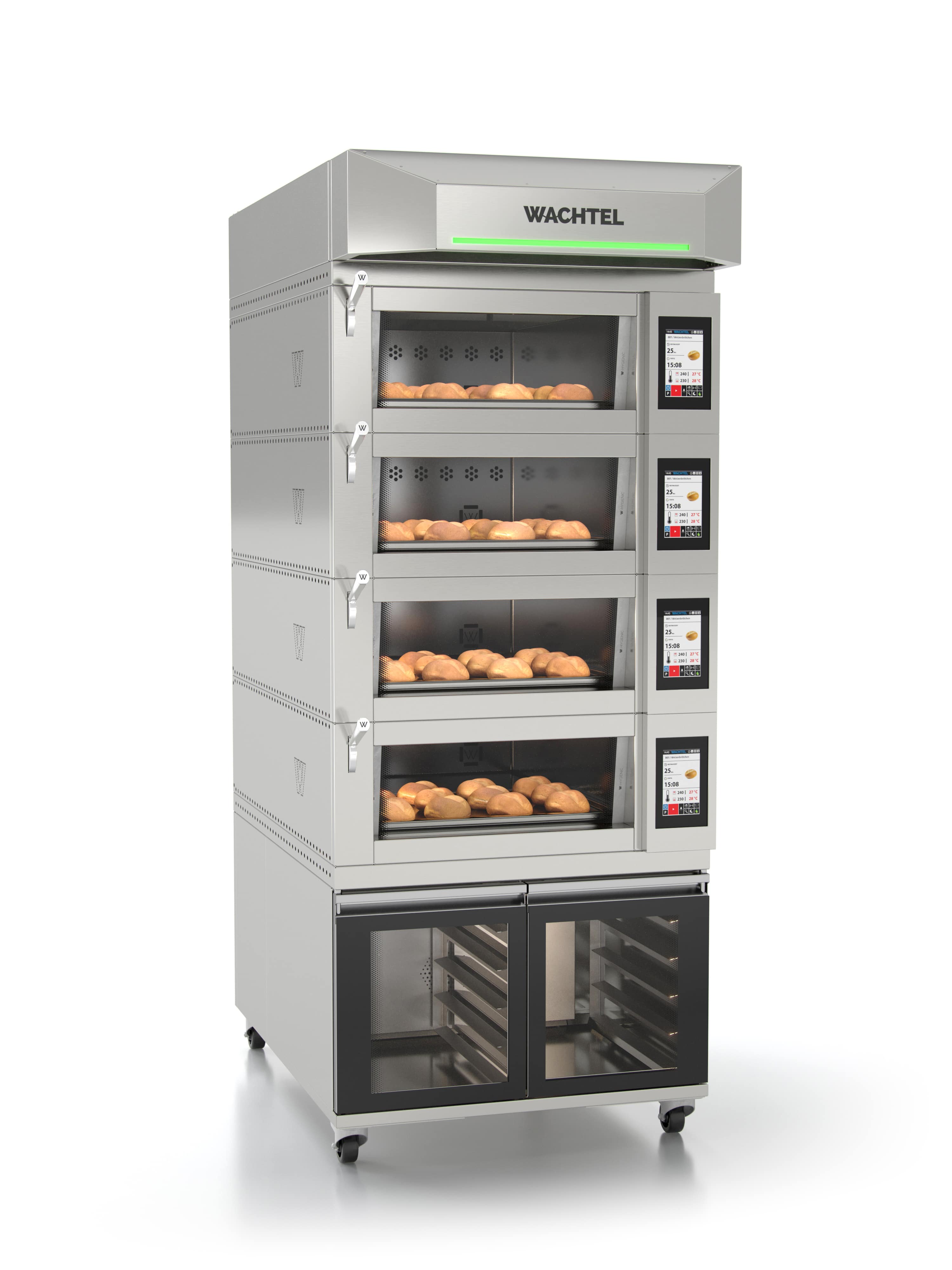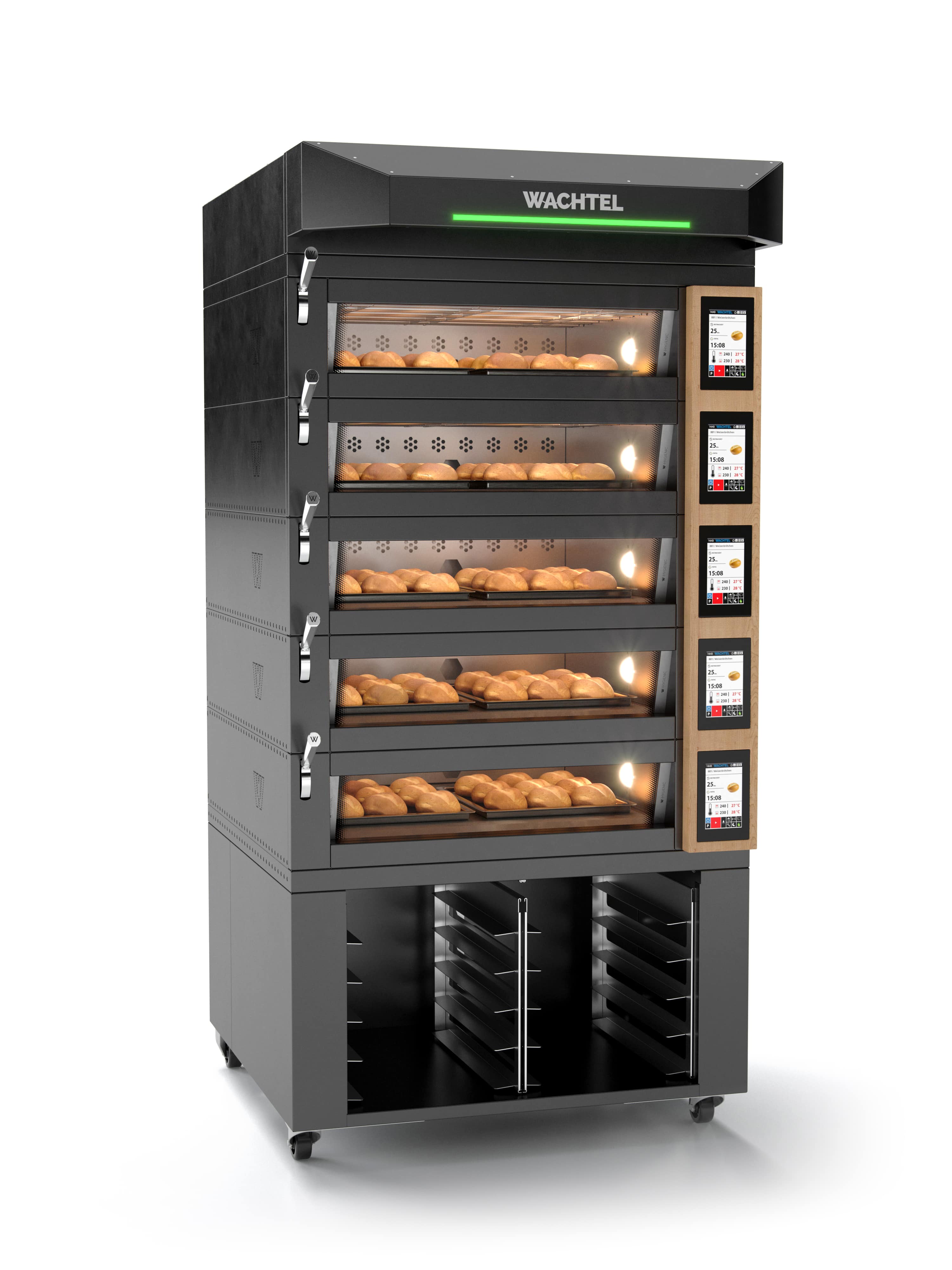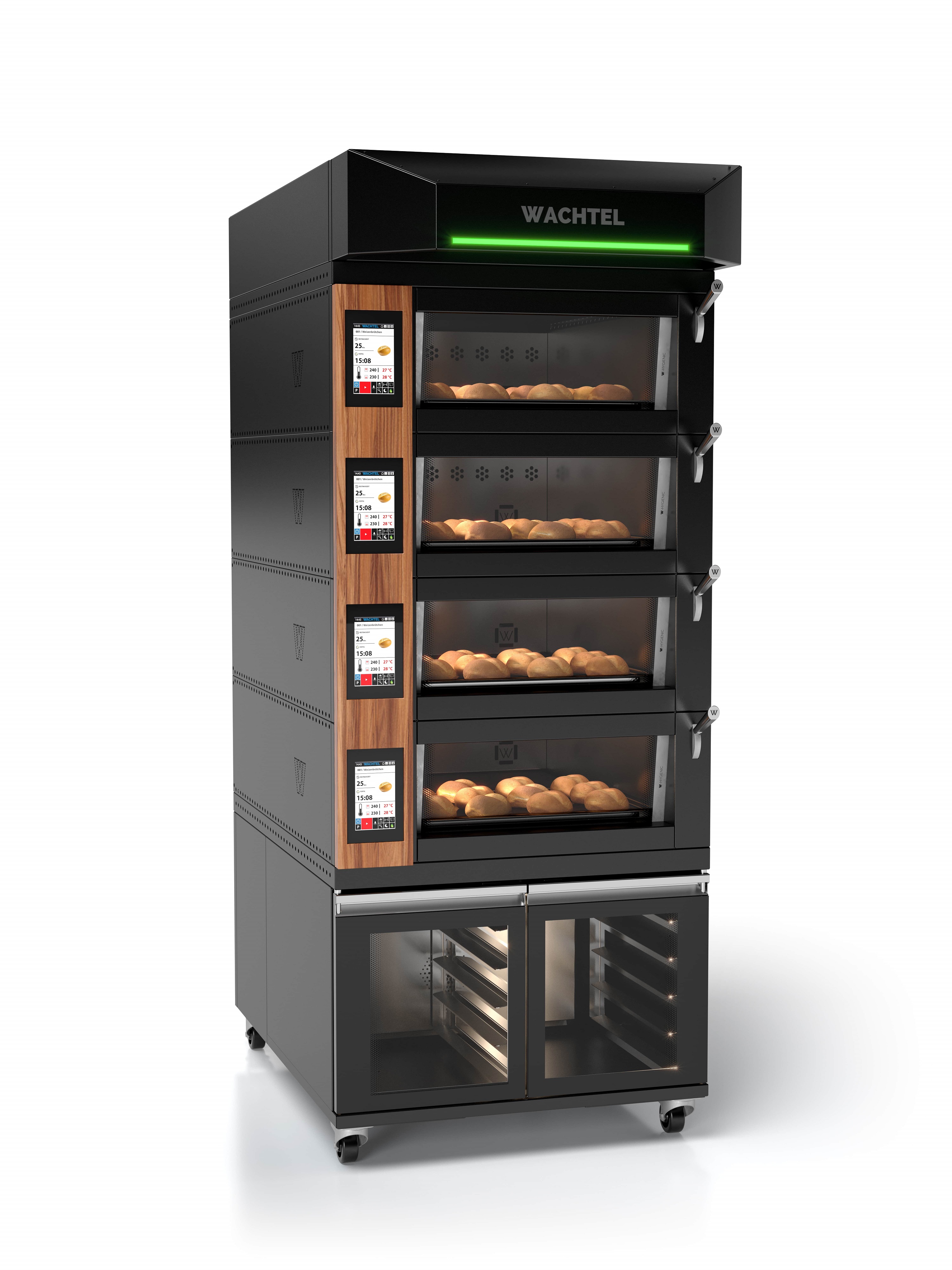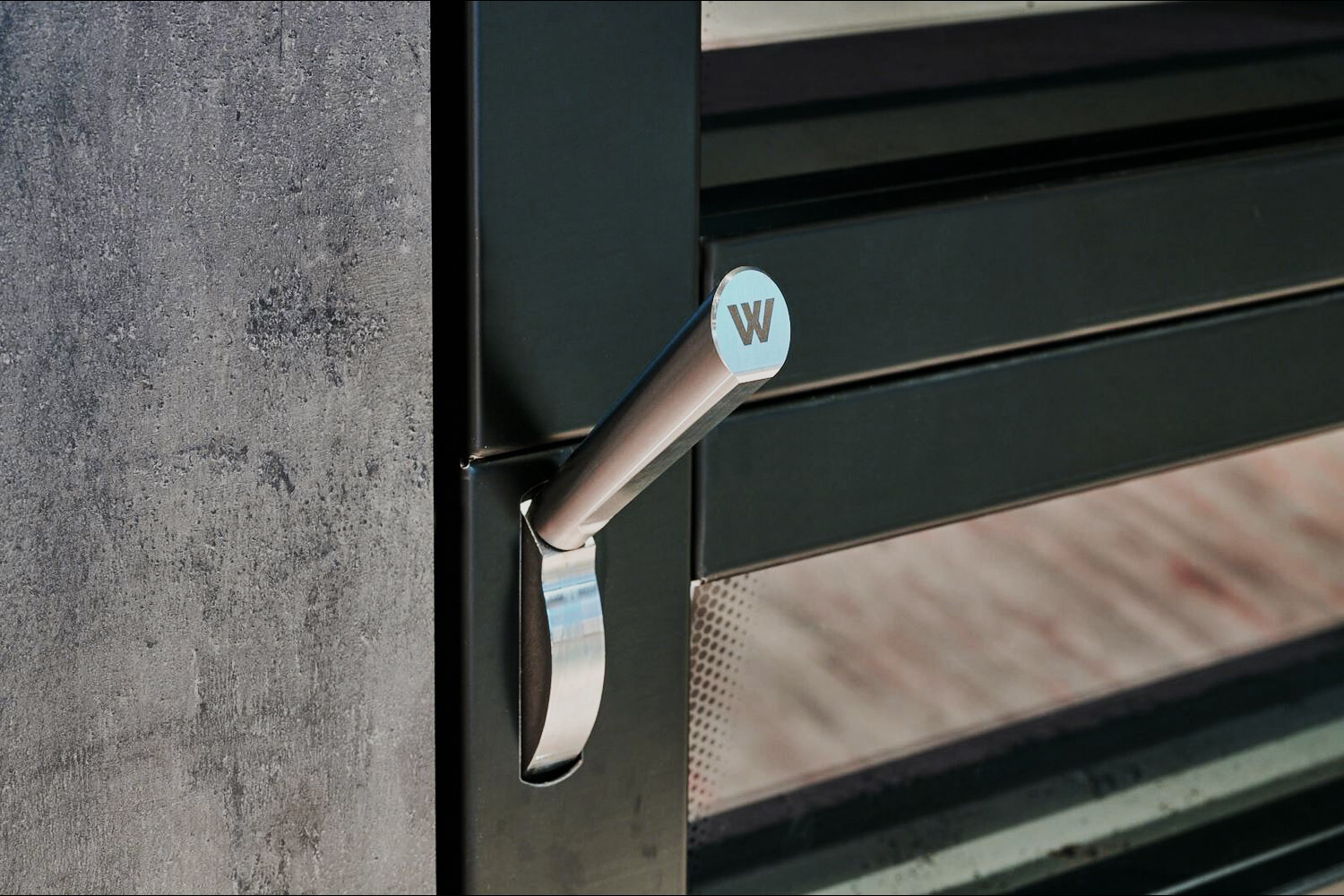 The stove can consist of 1 – 6 decks, different sizes.
The oven is controlled by computer, via the IQ TOUCH touch screen.
Classic models have the option of manual oven control. Each floor is equipped with a thermostat to set the upper and lower temperature, a button for manual addition of steam and a timer to set the baking time.
Glass panels can be cleaned and replaced without the use of tools.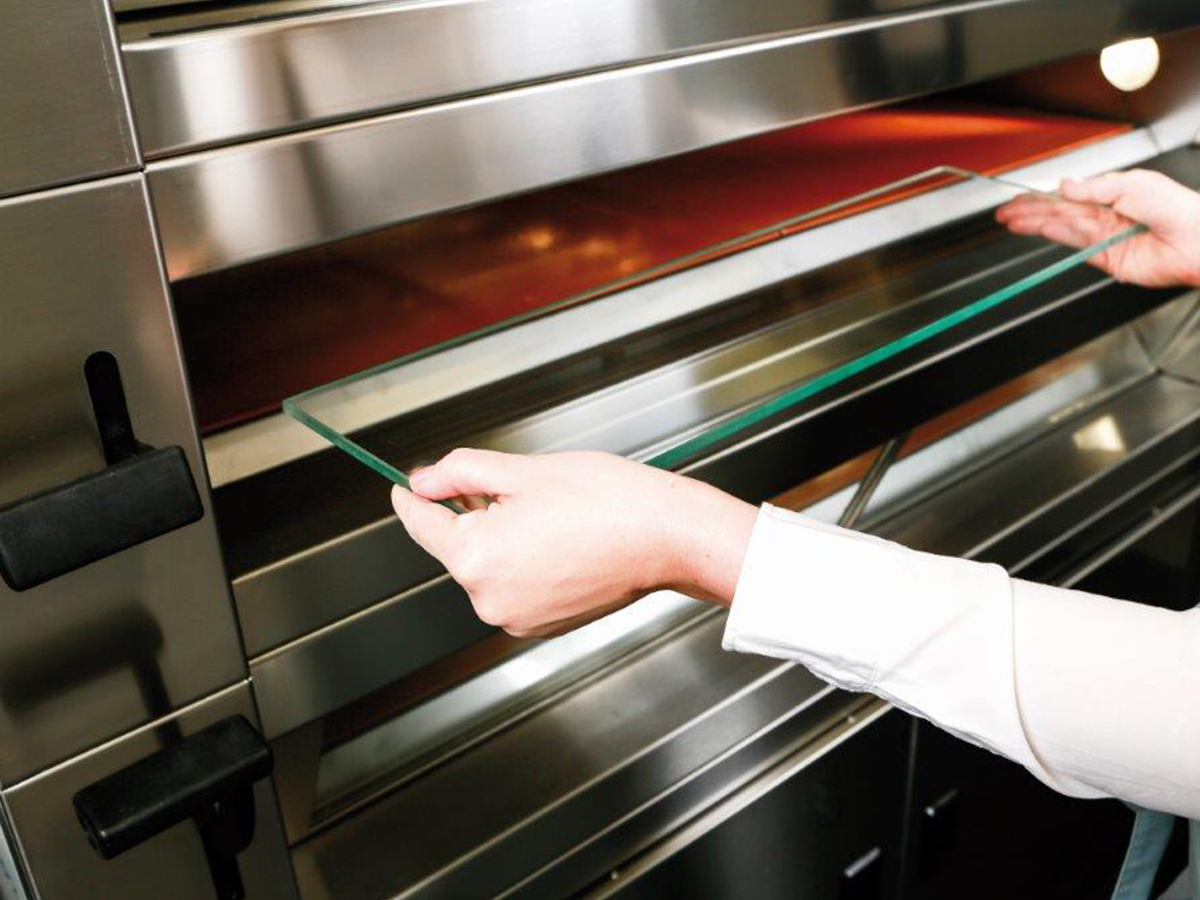 | | | | | | |
| --- | --- | --- | --- | --- | --- |
| MODEL | MINI | I | I Q | II | II S |
| Nr. of decks | 2 – 5 | 2 – 5 | 2 – 5 | 2 – 5 | 2 – 5 |
| Deck width | 600 mm | 600 mm | 800 mm | 1200 mm | 1200 mm |
| Deck depth | 400 mm | 800 mm | 600 mm | 800 mm | 600 mm |
| Deck height | 140 / 165 / 200 mm | 140 / 165 / 200 mm | 140 / 165 / 200 mm | 140 / 165 / 200 mm | 140 / 165 / 200 mm |
| Oven width | 973 mm | 973 mm | 1173 mm | 1573 mm | 1573 mm |
| Oven depth | 965 mm | 1240 mm | 1050 mm | 1240 mm | 1050 mm |
| El. connection / deck | 5,0 kW | 5,0 kW | 4,7 kW | 8,5 kW | 7,5 kW |
Tray stand or proofing chamber
Ventilation or condensing hood
Implementation of standard models in black
Pizza oven version, for baking temperature over 300°C