MONSUN SM (= stone module)
2 v 1 – perfect combination of deck and rack oven
The combination of deck and rack oven facilitates versitile applications in the bakery. The module (optionally also with slab) allows baking of a maximum amount of baked goods on a footprint of only 3,4 m2. As an alternative, this oven offers the option of baking on racks. At the same time, the mature Monsun technology ensures excellent baking quality with lasting freshness.
Ideal for: traditional bakeries, food retailersin gastronomy.
Advantages:
Rugged and flexible
Maximum baking surface at small footprint
Excellent product quality
Can be usedd as a deck or rack oven
Baking on stone slabs – with heat-storing module
Significant savings of energy costs
Control:
Programme control PRO
Computer control TOUCH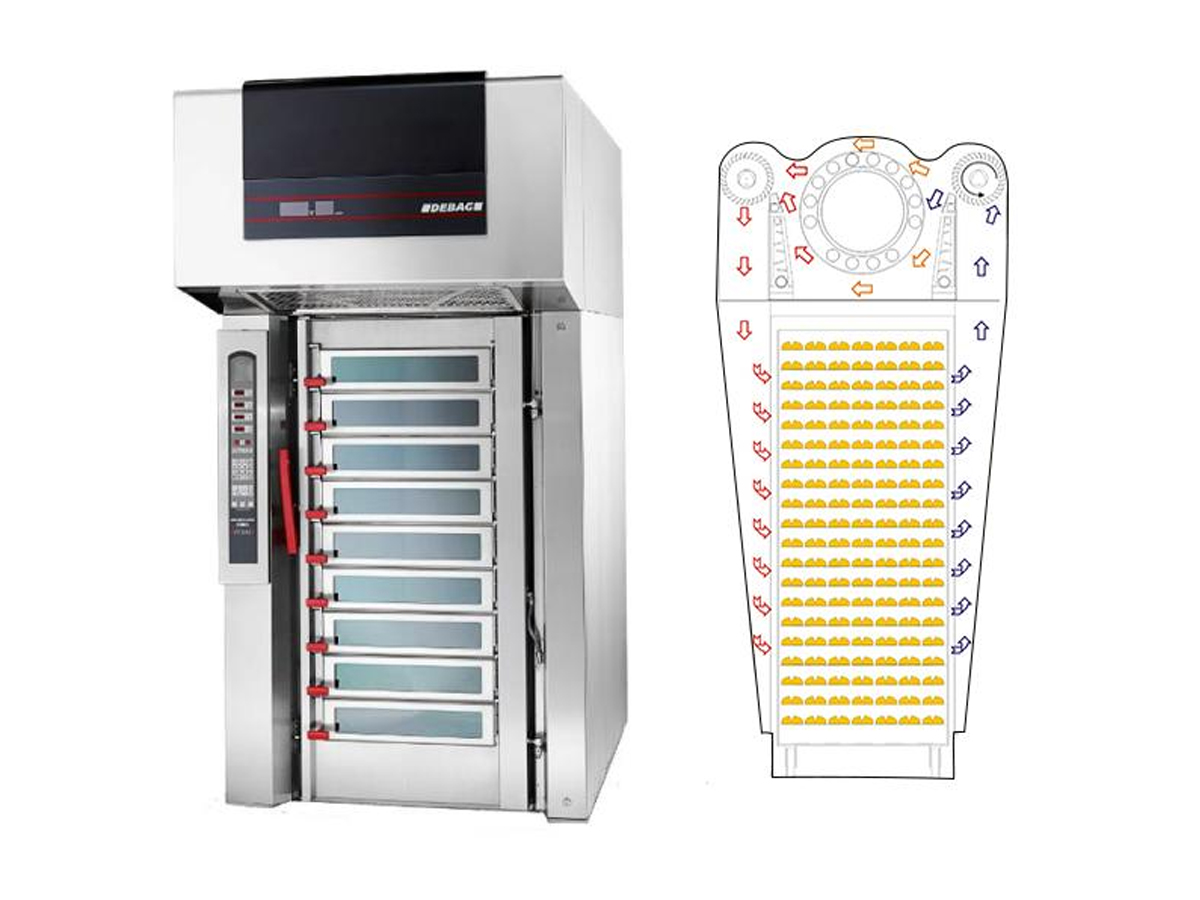 DEBAG MONSUN SM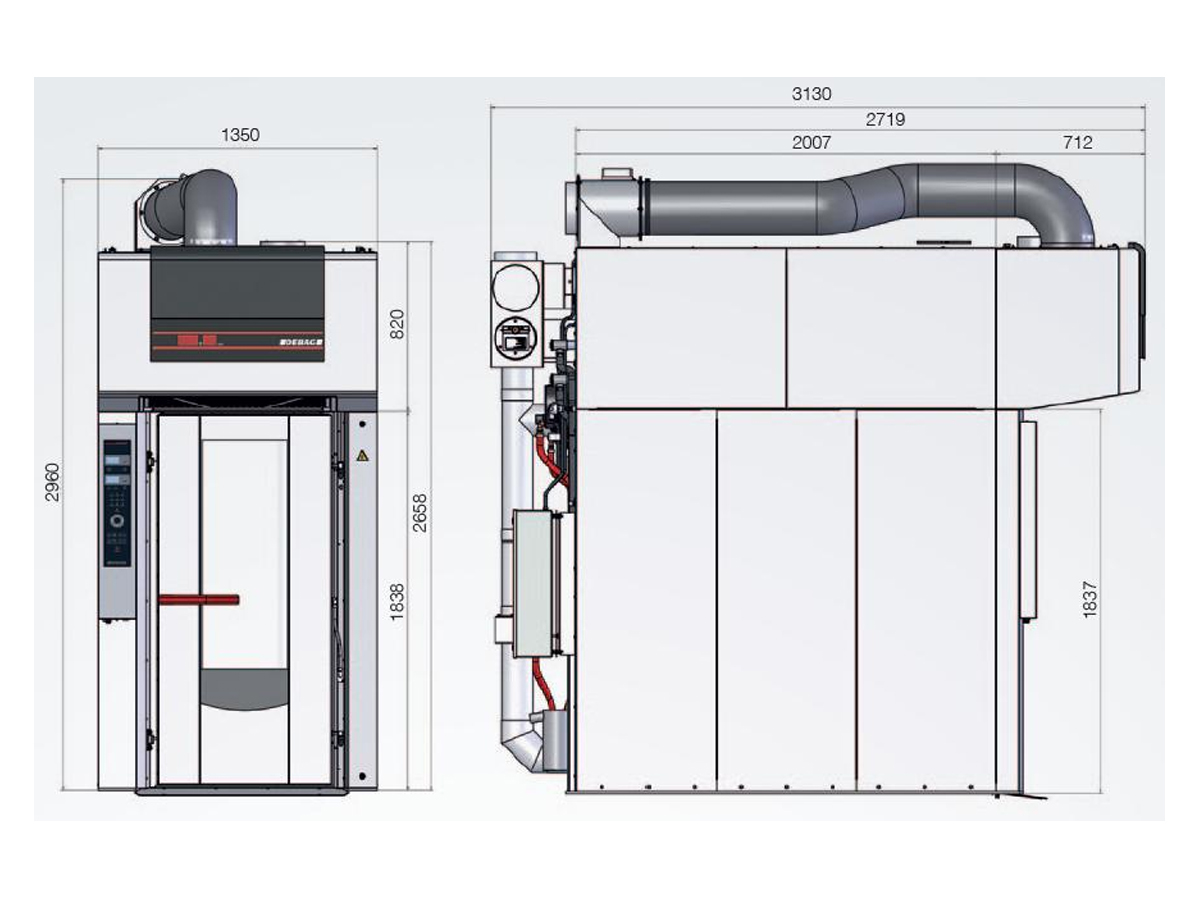 | | | | |
| --- | --- | --- | --- |
| MODEL | MONSUN SM 800 | MONSUN SM 1000 | MONSUN SM modul |
| Outer dimension (W x D x H) | 1350 x 2935 x 2960 mm | 1350 x 2935 x 2960 mm | 1350 x 2935 x 2960 mm |
| Net weight | 9,5 m2 | 12 m2 | 8,6 m2 |
| Max. baking surface | 850/1250/1600/2000 mm | 850/1250/1600/2000 mm | 1600/2000 mm |
| Tray dimension | 580 x 780 mm | 580 x 980 mm | 580 x 780 mm |
| Deck dimension | – | – | 600 x 1600 mm |
| Nr of trays on rack / decks | 21/18/12 | 21/18/12 | 18/9 |
| Tray spacing / Stove height | 73/85/125 mm | 73/85/125 mm | 140 mm |
| Connecting load (el./oil/gas) | 58/60/62,8 kW | 58,0/65,2/67,8 kW | 58,0/60,5/62,8 kW |