Fortuna Semi-Automate and Automate
The Fortuna SEMI-AUTOMATE has been applied in many bakeries with relentless dedication.
The Fortuna AUTOMATE is the indistructable classic machine for every bakery.
Thanks to its robust design, the well-proven dough dividers and rounders have a particularly long operational life with automatic permanent lubrication. They require only little maintenance and are very easy to operate.
By the optimal adaptation of the piece weight and dough consistency, it rounds even fermented doughs uniformly and achieves bread rolls just like handmade.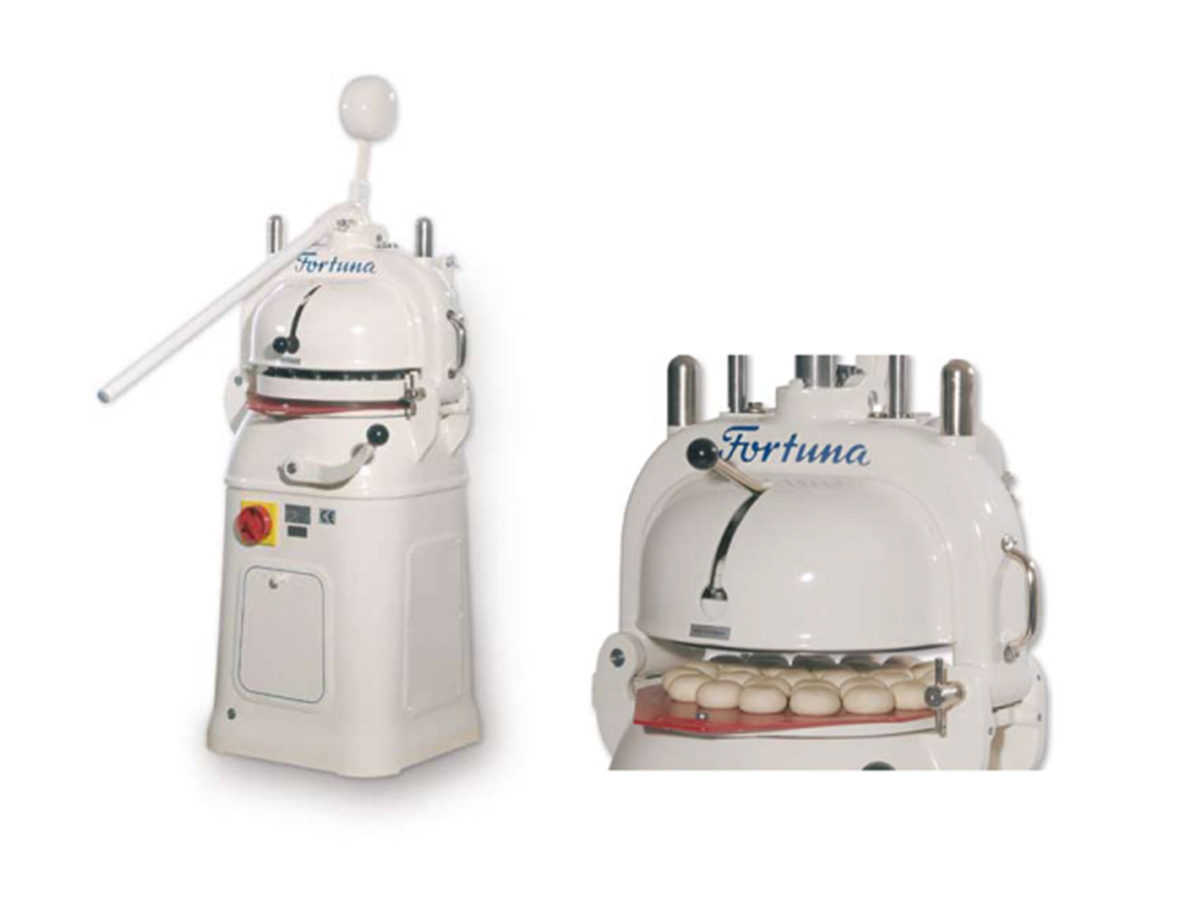 Fortuna SEMI-AUTOMATE
Features:
The dough pieces become perfectly high and round
Compact design, the Fortuna semi-automate fits even into the smallest spaces
All drive parts consistently run in an oil bath. This procedure guarantees the machine's extraordinarily quiet processing
For cleaning, the machine's dividing device can be folded to the left or right
3 trays included
Technical data:
Dimensions (W x L x H): 580 x 580 x 1350 mm
Net weight: ca. 330 kg
Power supply: 400 V, 50 Hz, 3 phases
Input power: ca. 0,75 kW
Weight of dough pieces: 40 – 110 g (30 psc)
Dough insertion: 1200 – 3300 g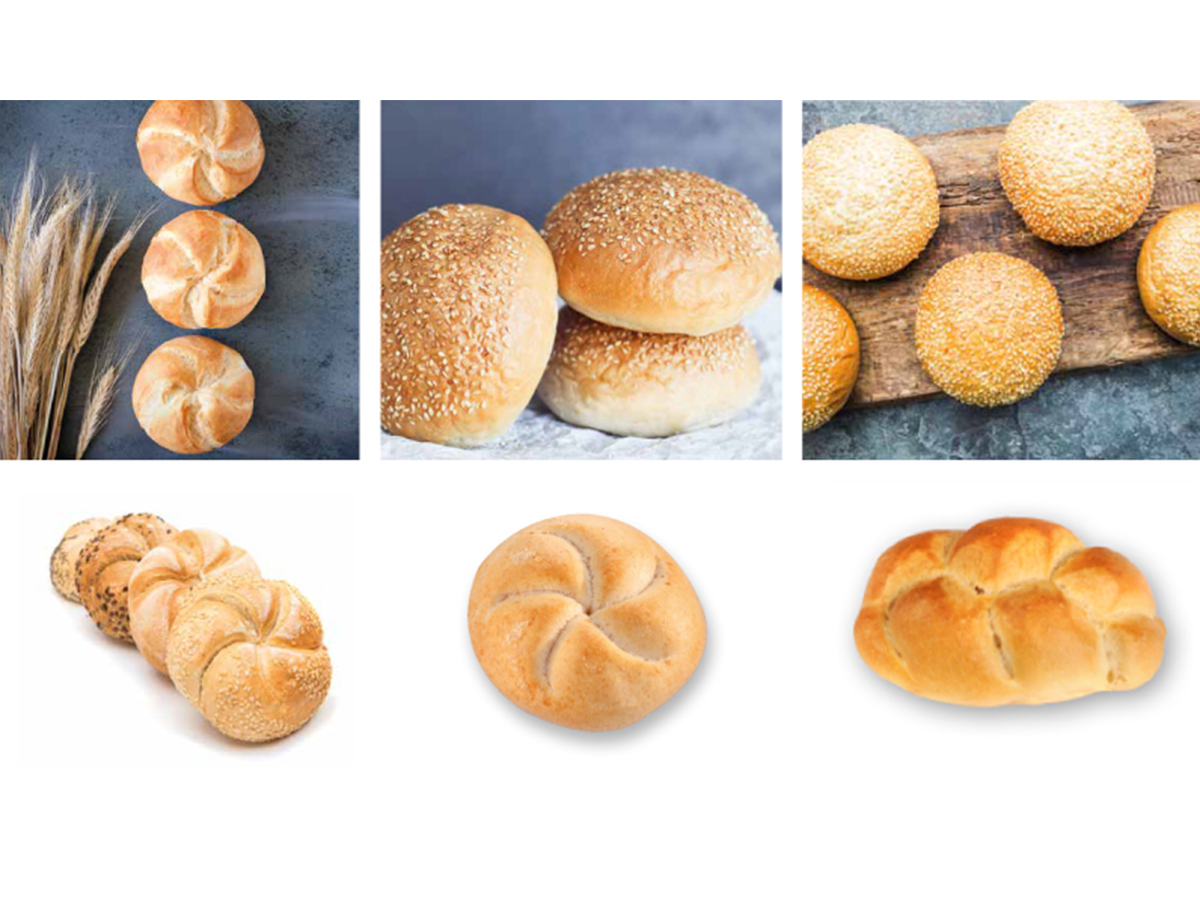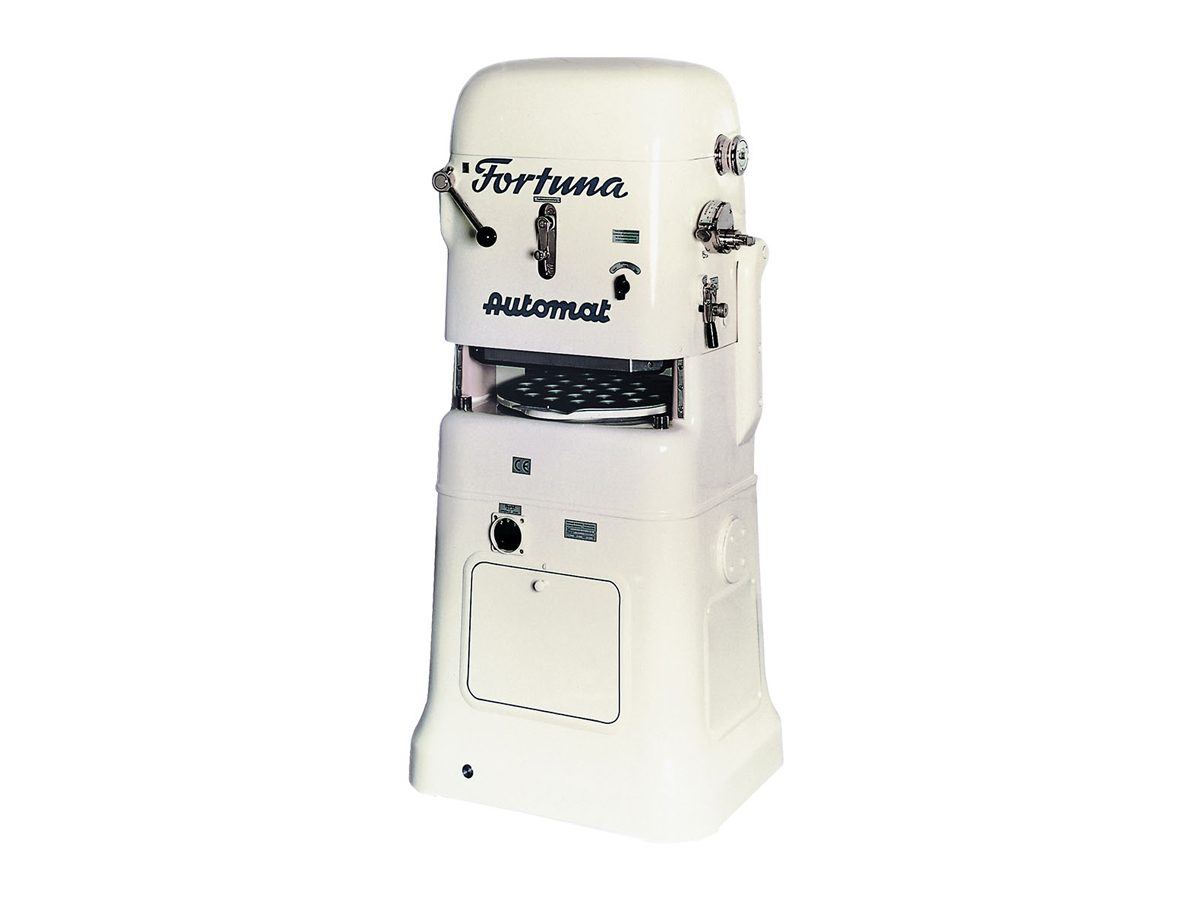 Fortuna AUTOMATE
Features:
Stable and robust construction – for steady and quiet operation
By the adjustable pressing pressure all dough types – soft or firm, `young´ or fermented – can be divided with accurately applied pressure
Through the optimal adaptation of the piece weight and dough consistency, even fermented doughs are rounded uniformly
All drive parts consistently run in an oil bath. This procedure guarantees the machine's extraordinarily quiet processing and long operational life
Easy cleaning – the machine's dividing device can be lifted
3 trays included
Tehnical data:
Dimensions (W x L x H): 720 x 800 x 1510 mm
Net weight: ca. 540 kg
Power supply: ca. 1,6 Kw
Weight of dough pieces: 40 – 110 g, 30 pcs
Dough insertion: 1200 – 3300 g