Glimek Bread Line 180 is designed for continual bread processing and is a user-friendly, flexible and labor saving dough make up line, with high capacity and efficiency for most kind of bakeries. The bread line, with a capacity of up to 1800 pieces/hour, handles a large variety of dough types and bread sizes.
Make all from pastries to buns, baguettes and pizzas
Features:
High capacity, up to 1800 pcs/h
Weight range 100-1500 g
Proving time depending on capacity pieces/hour and size of intermediate prover IPP
Labour saving, consistent production
Flexible bread line for a variety of doughs and bread types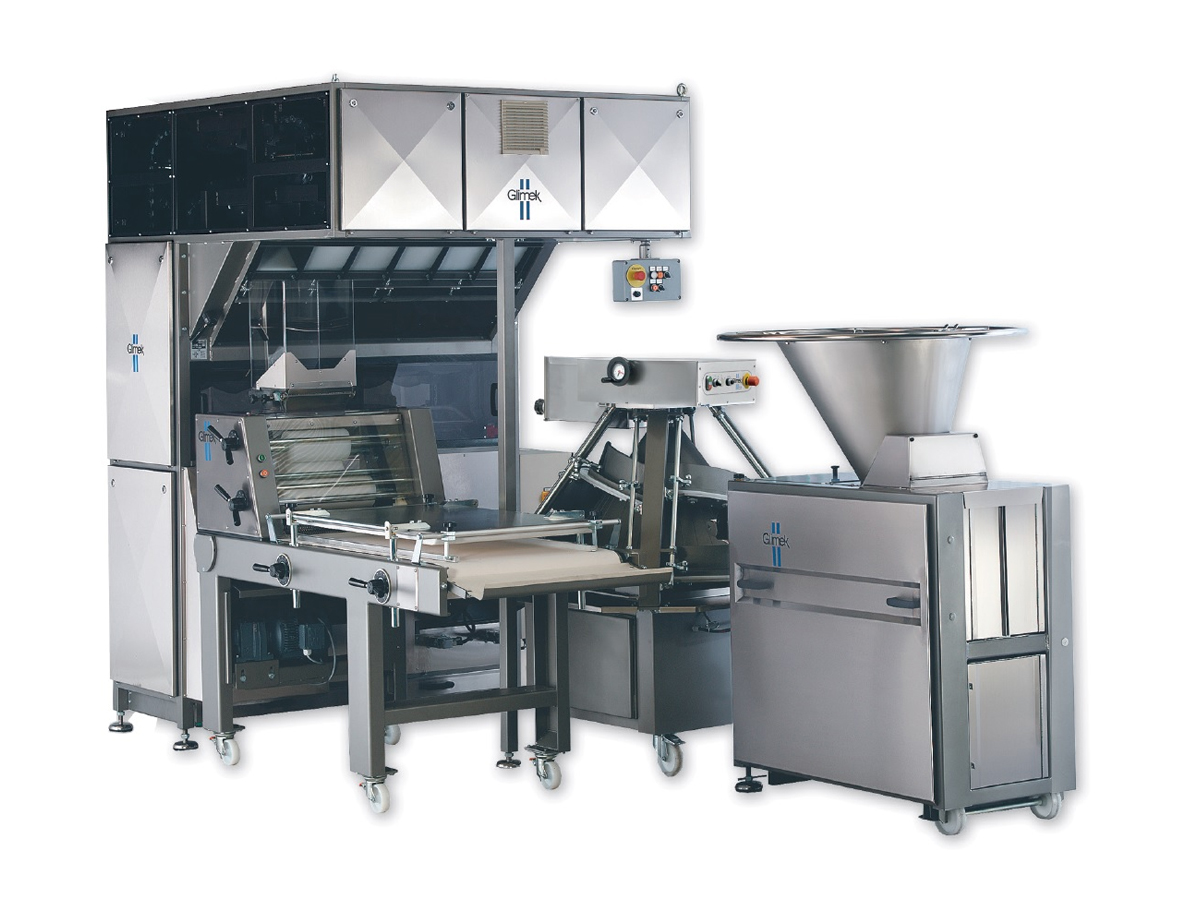 Glimek FBL180 bread line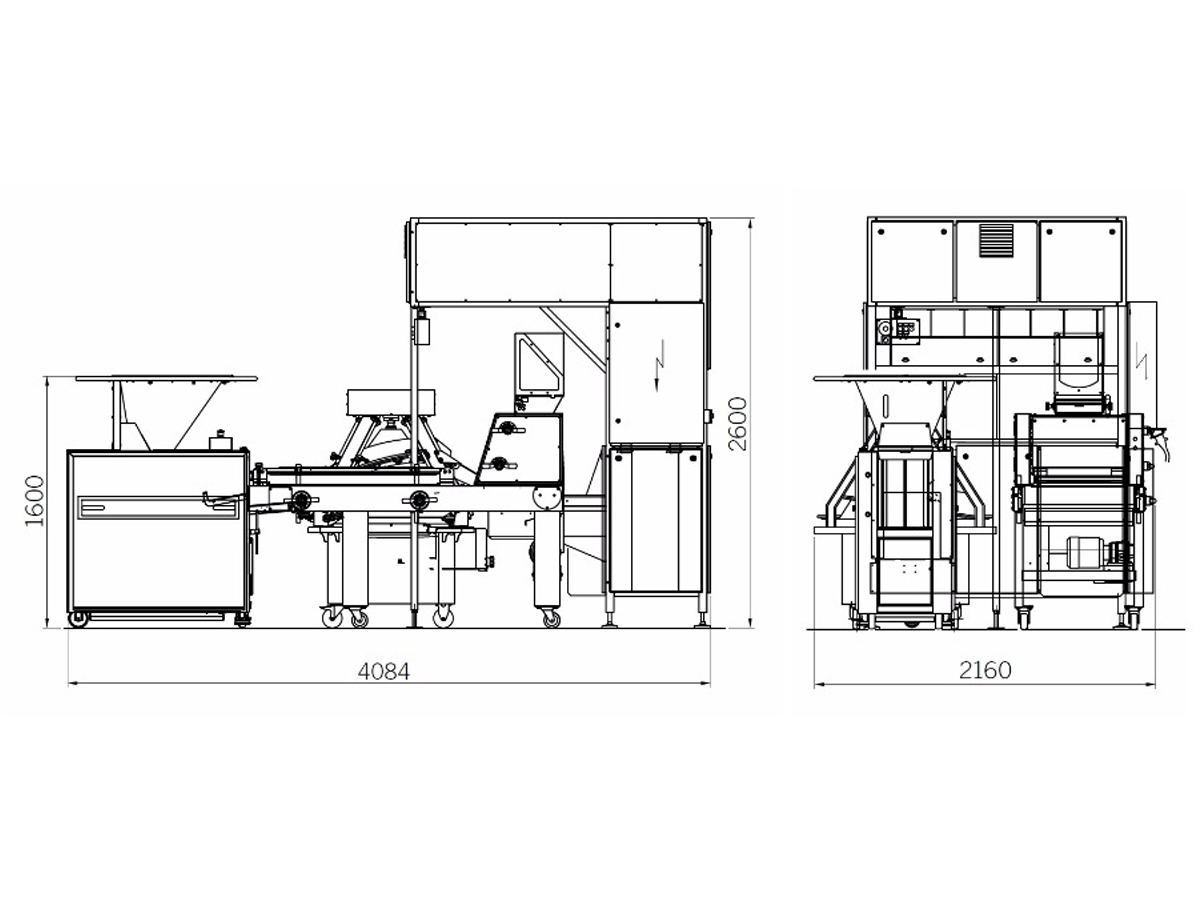 It consists of the following machines:
SD-180 – automatic dough divider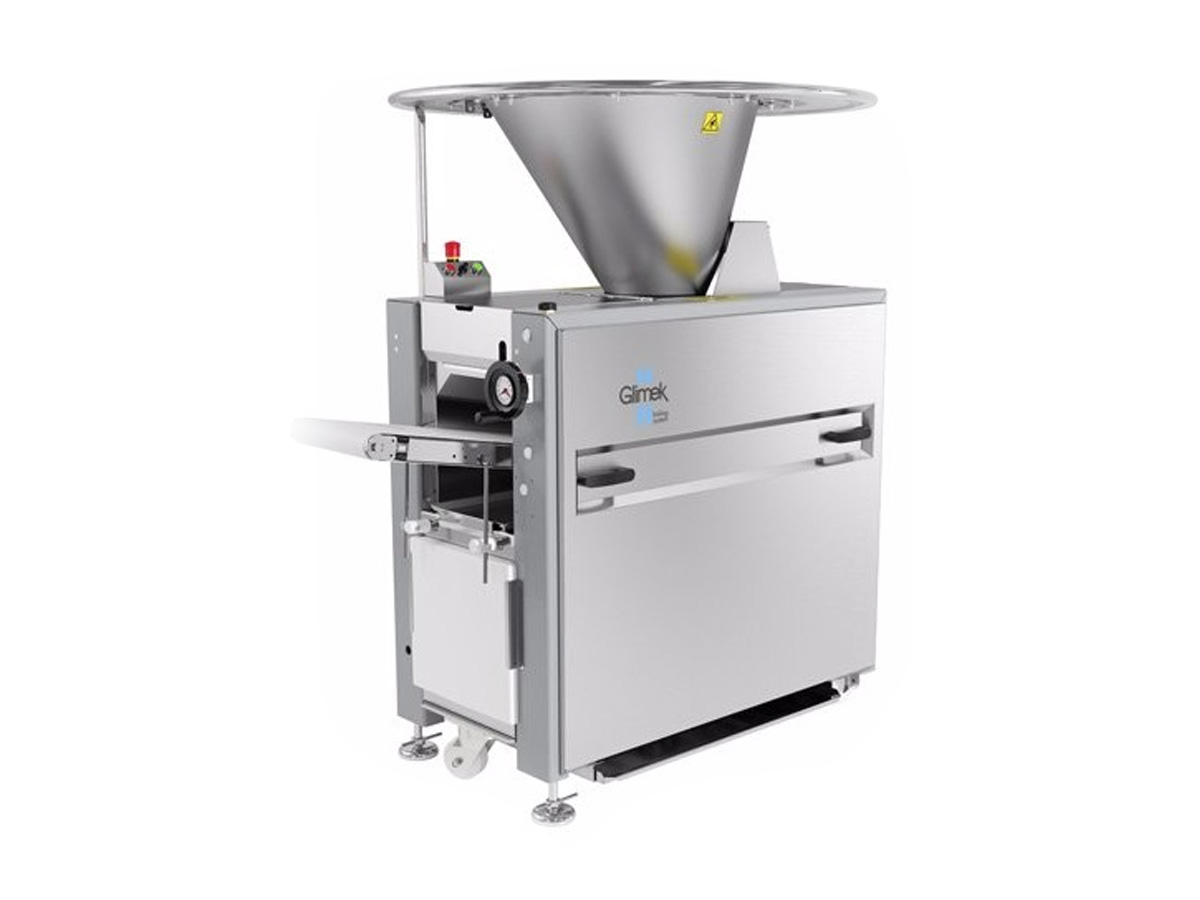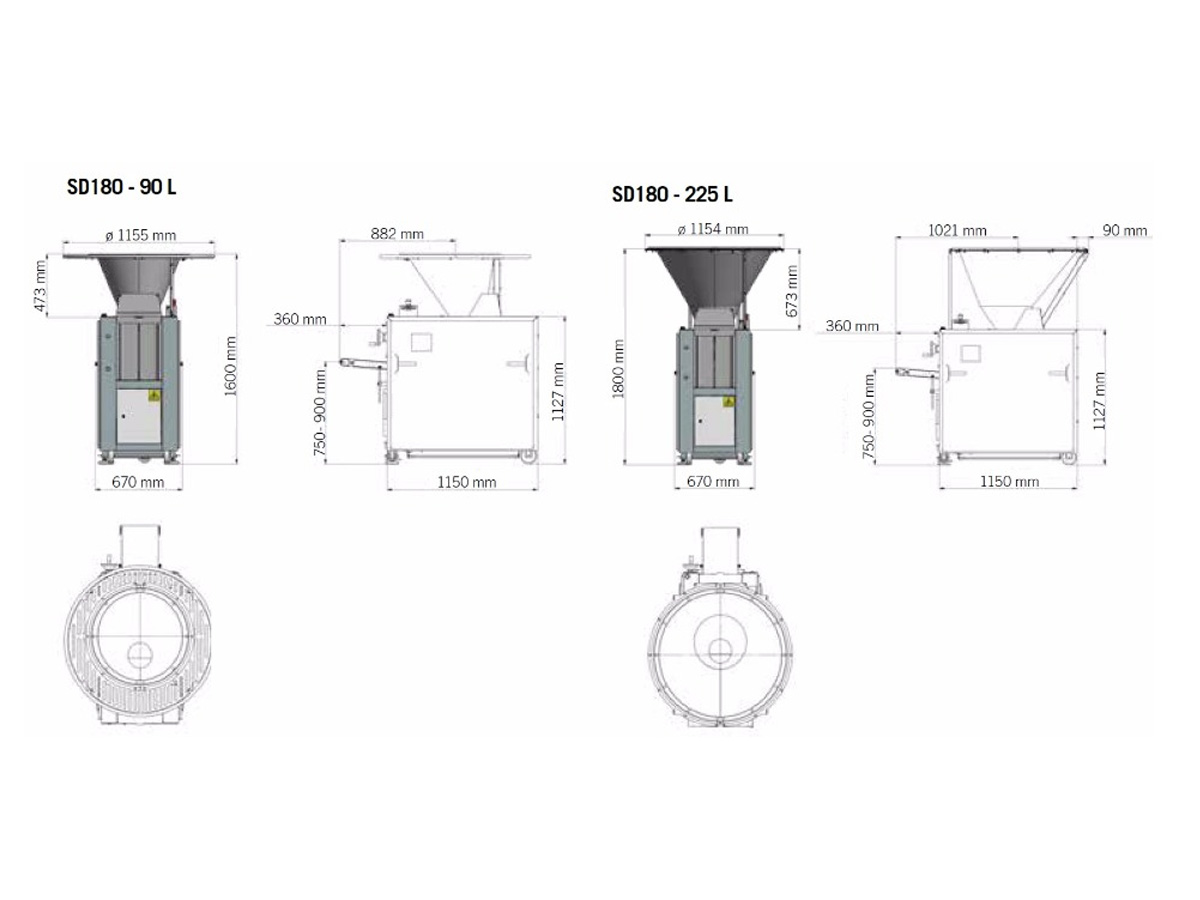 Glimek SD180 suction dough divider, is a silent, automatic suction-fed dough divider for most types of dough. It has high weight accuracy and flexible weight range, which makes it suitable for both small bakeries and larger industrial bakeries. It has a capacity from 750 to 1800 pieces per hour and hopper size of either 90L or 225L as standard. A very useful and time saving machine for dough handling when making bread and pastries.
SD180 has the highest security in its class with a auto stop safety edge function on the hopper and is very silent. It is also easy to clean and easy to operate, with thoughtful ergonomics for best user-friendliness. Increase the bakeries gentle dough handling productivity and make perfectly divided dough buns with SD180 Suction Dough Divider
Features and benefits:
High weight accuracy. Two chamber suction divider. The hopper go all the way down to the knife
Wide weight range, 3 versions, from 35 gr to 2 300 gr
Measures the dough instead of weighing – gentle dough handling
Variable speed with frequency converter
Capacity 750 – 1800 pieces/h as standard (lower capacity on request)
90 liter stainless steel hopper as standard (~ 63 kg dough)
225 liter stainless steel hopper (~ 150 kg dough hopper) (option)
Dough knife in stainless steel
Easy handling and cleaning – all covers in stainless steel and removable
Non-stick coated hopper (option)
Extremely silent 72 dB(A)
Highest safety with auto stop function + When touching the safety edge on the hopper, the machine stops
CR-360 – conical dough rounder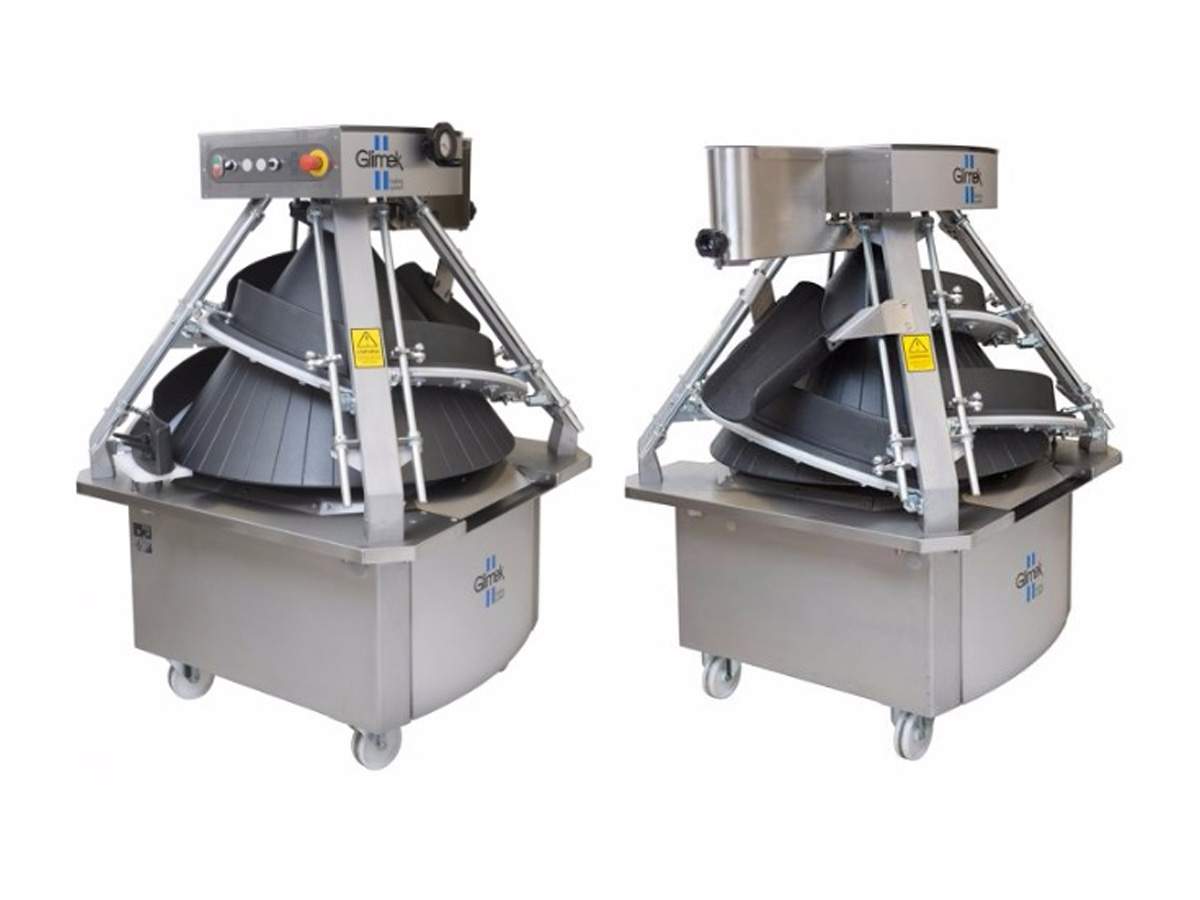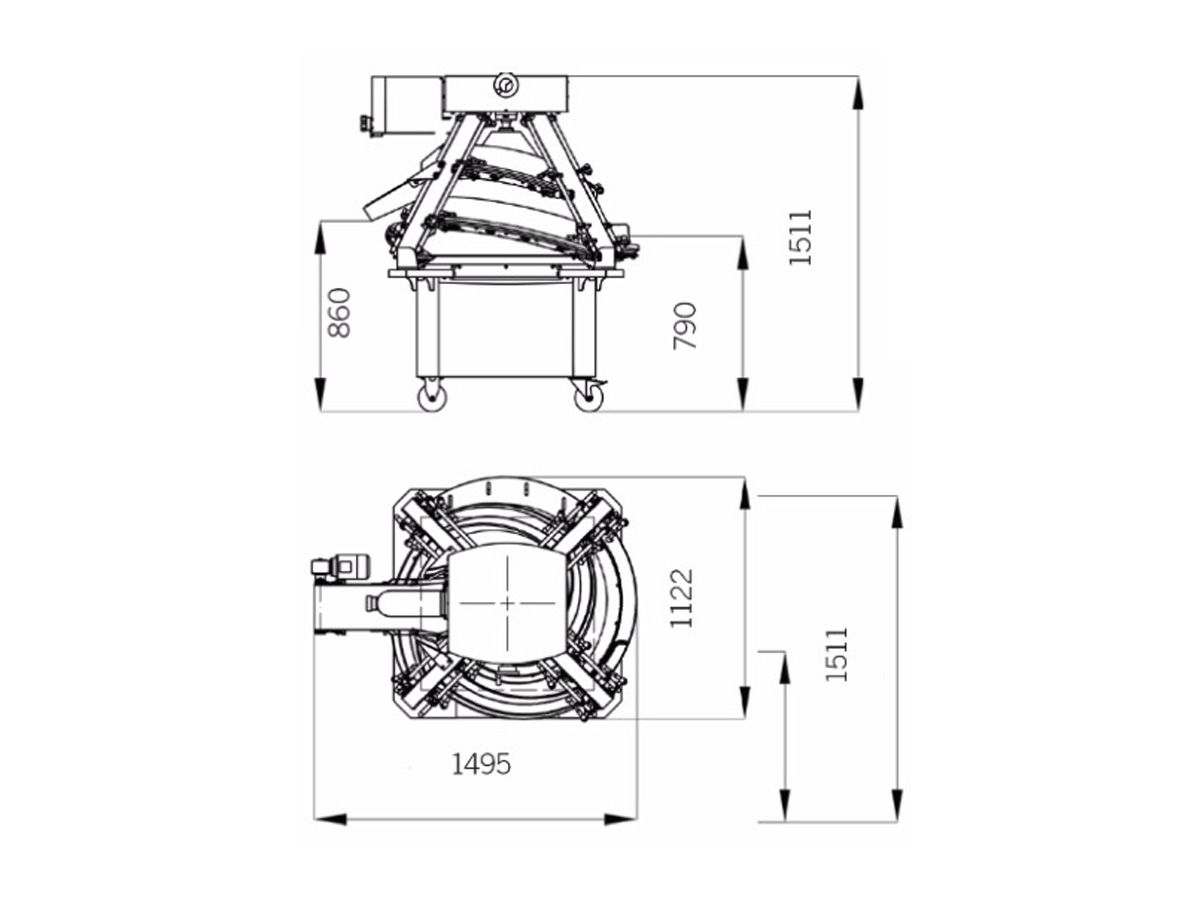 Glimek CR360 – Conical Rounder, is a very flexible cone rounder for all kind of bakeries. The CR360 simplifies the daily work in the bakery by process pieces of dough into regular shapes quickly and easily. The CR360 is a quality conical rounder with high flexibility, suitable for most types of dough and weight ranges.
Features and benefits:
Capacity up to 4000 pcs/h (subject to dough piece weight and characteristics)
Wide weight range 30 – 2500 g (subject to dough piece weight and characteristics)
Flexible regarding type of dough and setup
Outfeed chute with small dimples for better outfeed properties
Special designed infeed track, manually adjusted
Easy to clean due to adjustable tracks
Non-stick coating on cone and tracks for ultimate rounding
Operation panel easily accessible from both sides
Handle on left or right hand side
IPP-6/22 – intermediate pocket proofer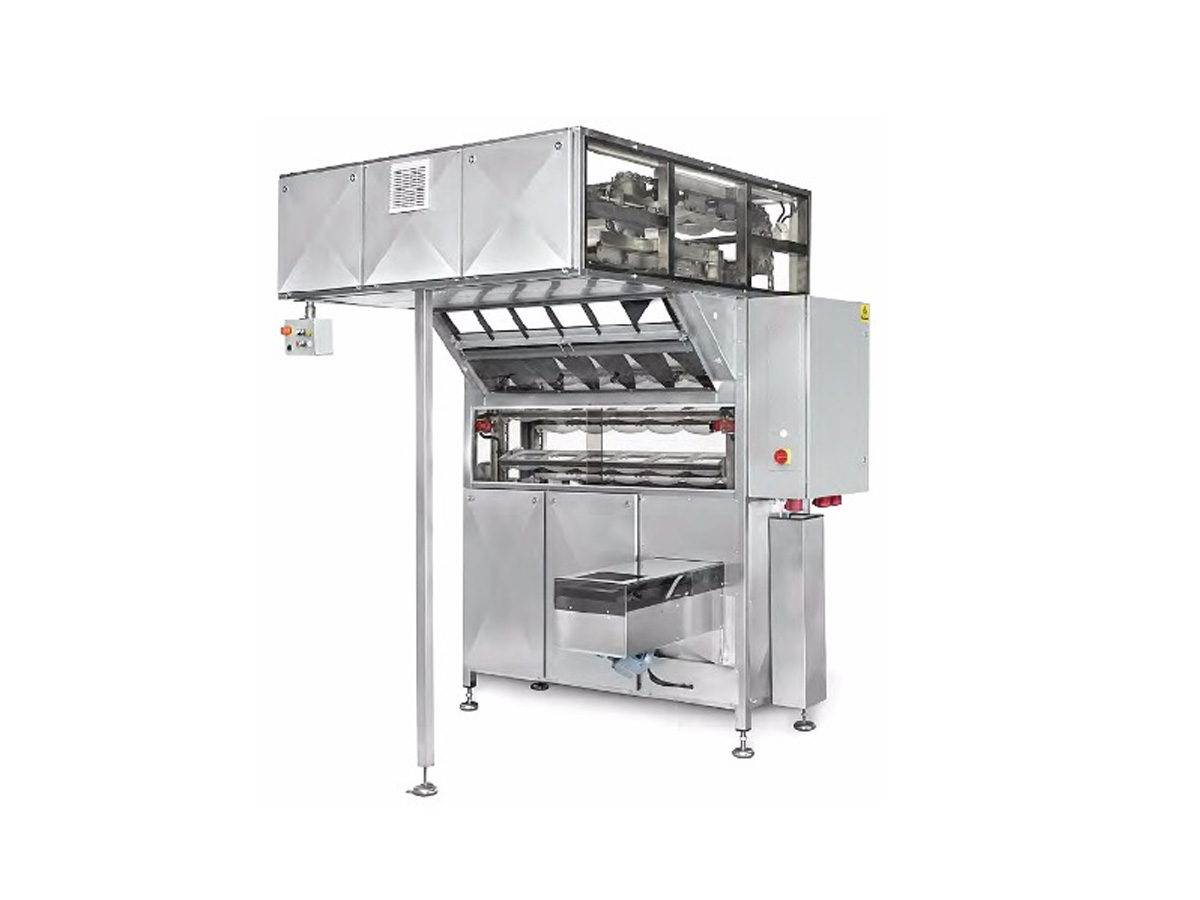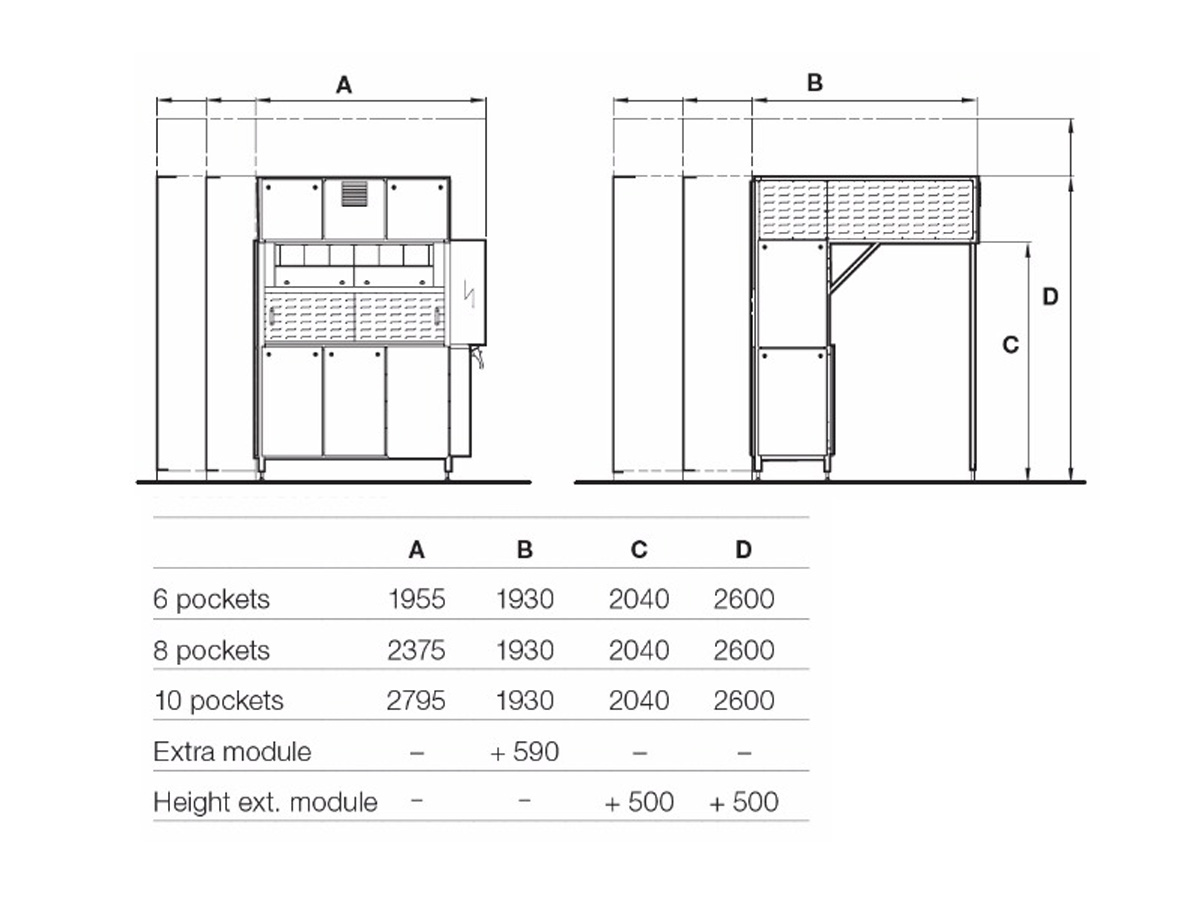 Glimek intermediate pocket proofer IPP is one of the most flexible pocket proofers on the market. With the IPP it is easy to adjust the dough resting time to fit the needs. It is made for 6, 8 or 10 pockets and modulated for easy adaption in height and width for easy installation in most facilities and according to customer needs.
It is working very quietly and the encapsulated design prevents skin from forming on the dough. The solid construction in stainless steel materials gives it a longer lifetime and makes it easy to clean.
Features and benefits:
Models with 6-, 8- or 10-pockets swings. Modular system for up to 940 pockets net as standard
3 different infeed system capacity up to 1200, 1800 or 3000 pcs/hour
Weight range 100-1500 g
Flexible layout – choice of infeed position
Stainless steel execution – easy to keep clean
Encapsulated design – prevents skin forming on the dough
Operation panel easy accessible under projecting overhang
Electrical cabinet at working height with power supply and sockets for divider, rounder and moulder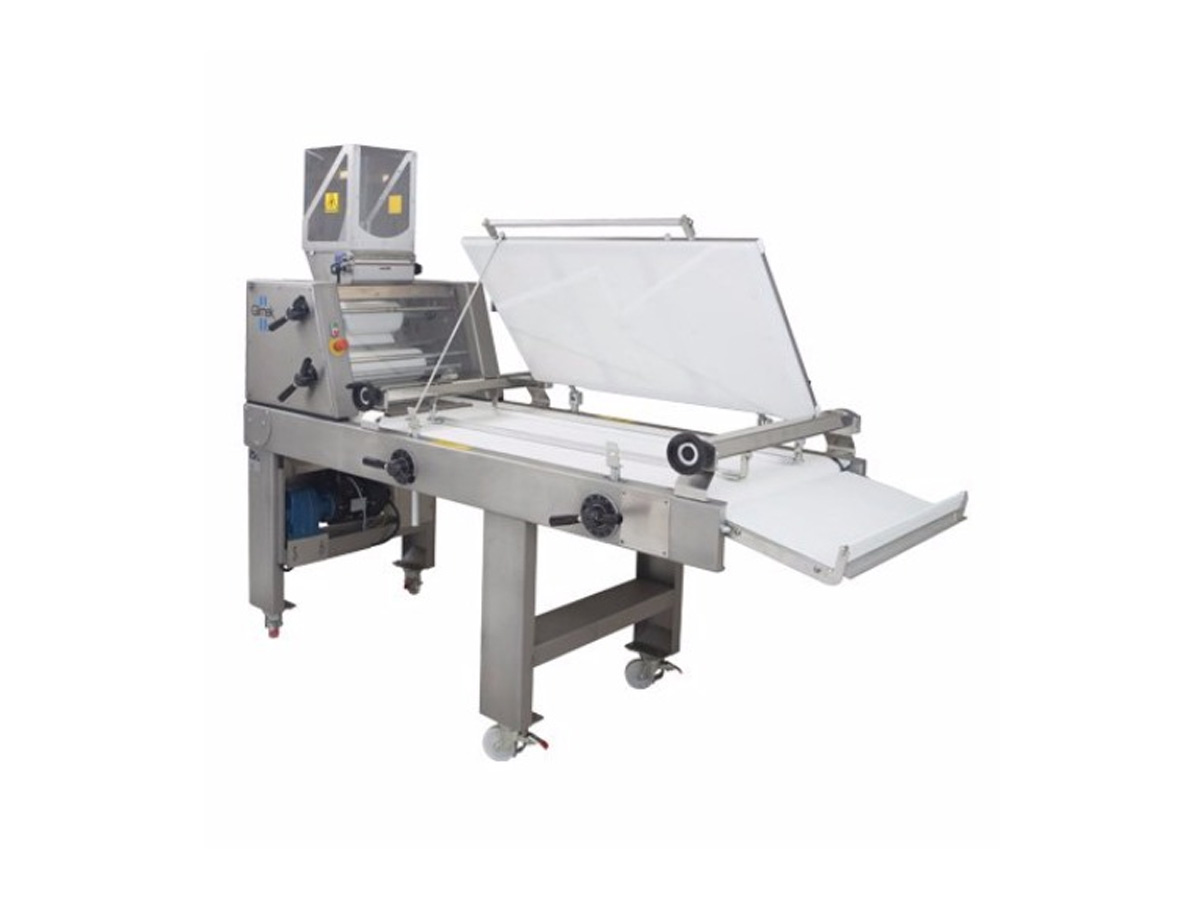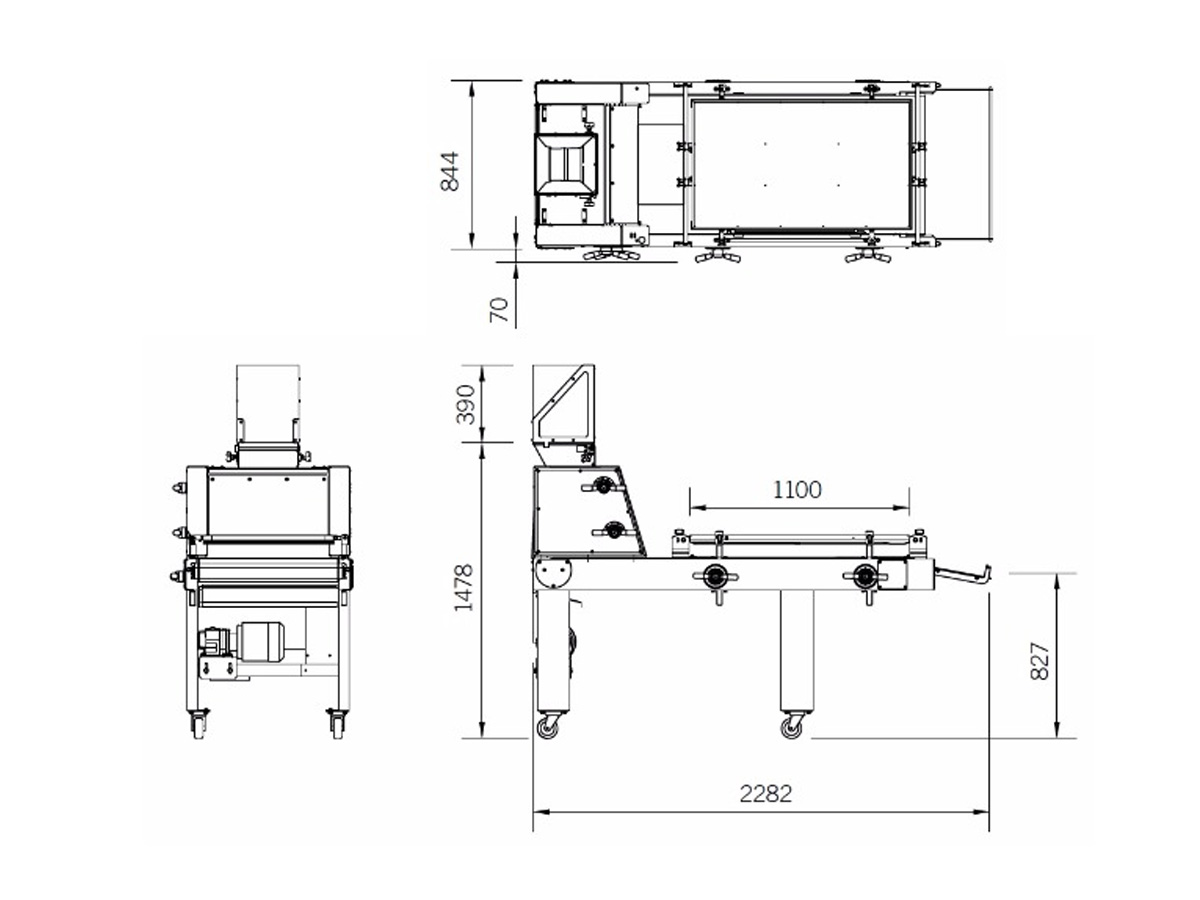 Glimek MO300 is a flexible moulder for most bakeries. It is designed for maintaining quality of the dough and to increase the productivity. MO300 provides firm support and assure consistent size and shape of the baked product, resulting in more efficient production and easier maintenance.
Equipped with a centrally-adjustable infeed, which corrects the positioning of the dough pieces and it has a working width up to 650 mm. The moulder is easy to set up and to operate, and it has a foldable pressure board for easy cleaning. Be more productive and maintain the high quality of your products with MO300 moulder.
Features and benefits:
Capacity is up to 3000 pieces/hour
Weight range between 30-1800 g (subject to capacity and dough characteristics)
Working width up to 650 mm
Pressure board 650 x 1100 mm with two wedges is foldable, and can be locked in an upright position for easy cleaning
Centrally adjustable infeed enables a correct positioning of the dough piece
Pressure board with dual V shaped profiles for gentle and effective shaping of the dough
Two pair of adjustable pressure rollers with spring loaded scrapers for easy cleaning
Parallel adjustable side guides in stainless steel for more efficient positioning (option)
Handles on left or right side must be indicated upon order