Electronic dough sheeting machine for dough block processing used for all types of dough blocks and dough sheets up to a width of 650 mm.
Rollfix 600 has been thoroughly reworked, with special emphasis on the new operating concept. In particular, the enlarged touch screen displays (7-inch), with high screen resolution and well-arranged icons for easier and more intuitive user guidance. The computer control with 18 different sheeting prrorams and 100 product memory locations (extendable) offers a new screenshot function and all the program adjustments can be easily stored on USB stick. The proces times can be reduced considerably by the innovative roller adjustment.
In addition to these cutting-edge technological improvements, all the Rollfix versions have one thing in common: they are very robustly designed and can withstand the toughest loads.
Features
Computer controlled, therefore convenient and precise operation of the dough sheeting machine with automatic right-to-left-operation
Clearly laid out operator menu with simple to use menu prompts
For perfect rolling results with all dough types up to a working width of 650 mm
Stability: robust stainless steel substructure with lockable castors.
100 fully automated programs for the different types of dough and their requirements
2 rolling speeds
Above standard hygiene and easy to clean
Quick belt release for easier maintenance
Certified safety

Dough sheeting machine Rollfix 600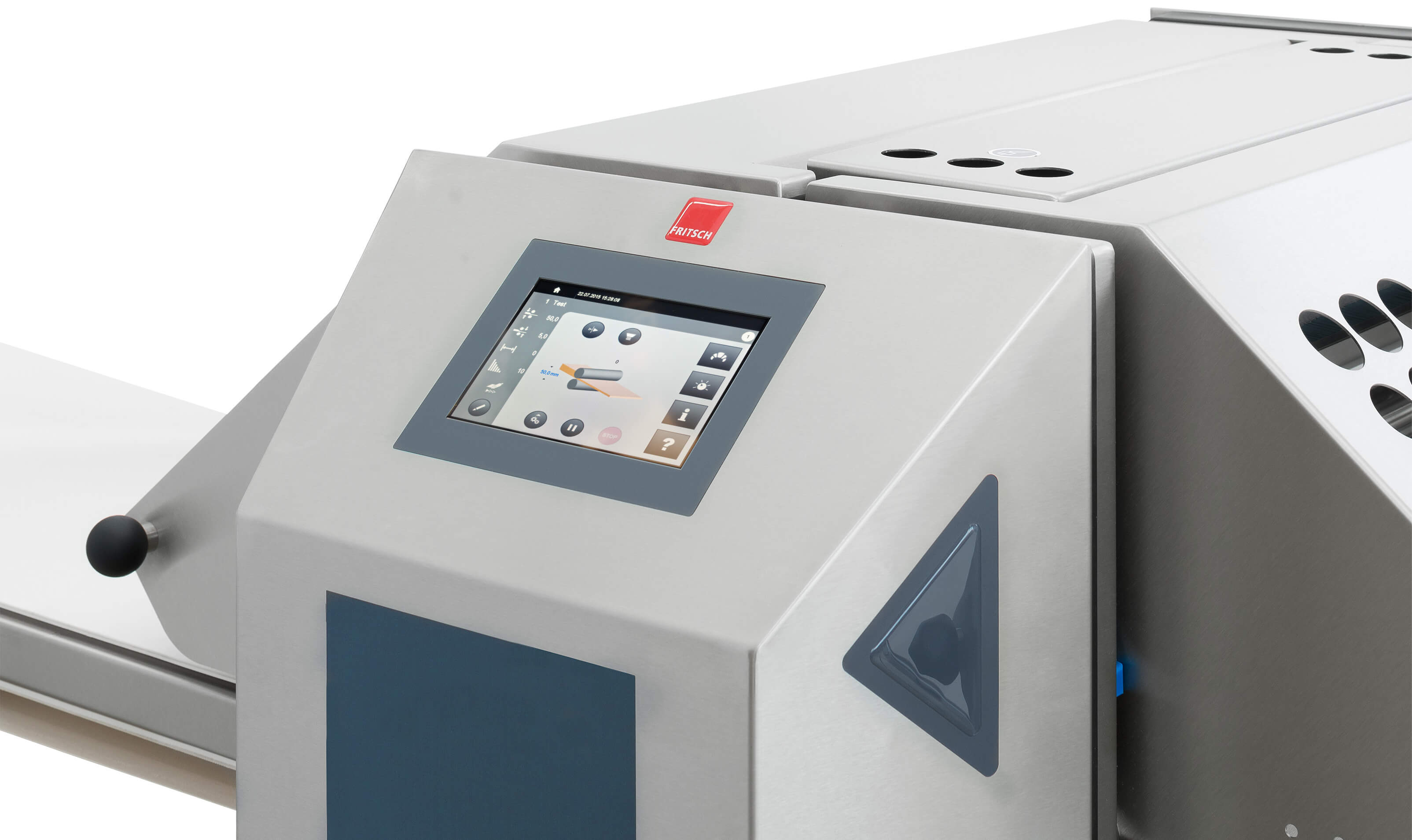 Description

A sheeting machine is convenient to have. Especially then when you command – via computer control – 100 different programs with 15 separate reductions degrees like the dough sheeting machine ROLLFIX 600 at the same time providing even the most stubborn dough with individual and careful treatment.
Such a machine is particularly useful when it uses plain language ("puff pastry dough") and self explanatory graphics to guide the user through his tasks informing of what must be done (or what must not be done). The results are always the same. The inexperienced user achieves his goal without having to spend days studying the manual.
ROLLFIX 600 is furnished with a large dimensioned graphical LCD display where it is easy to see which sequences are being processed, which program is currently active, and the operating steps you can choose from.
The freely programmable special reduction factors are available for the experienced used. The option also exist to access the program sequence manually using special keys. For example, whenever you believe that the current dough could be reduced slightly more than as stored in the standard.
To complete the package an automatic flour duster / sifter and an automatic spooler are part of the dough sheeting machine ROLLFIX 600 standard equipment.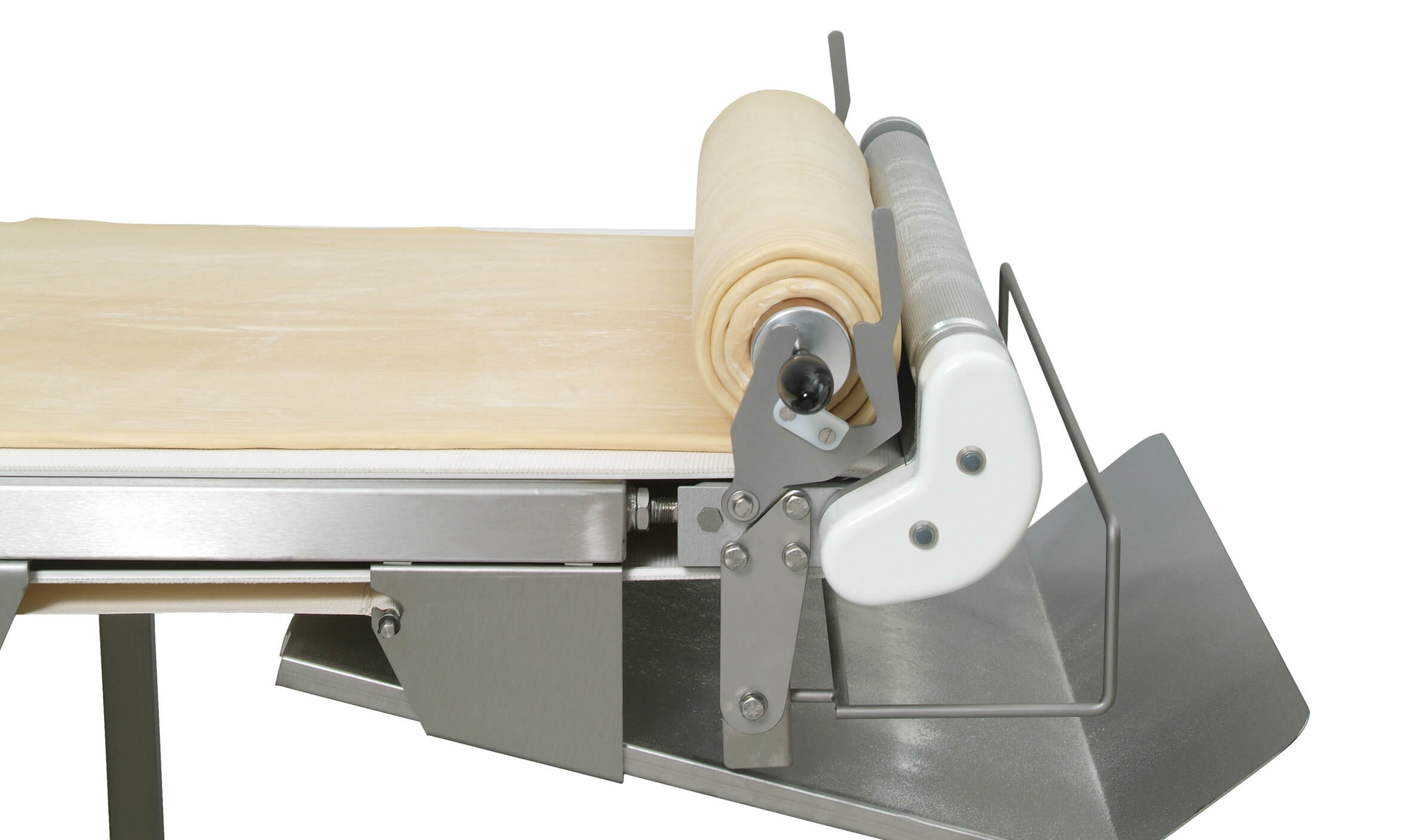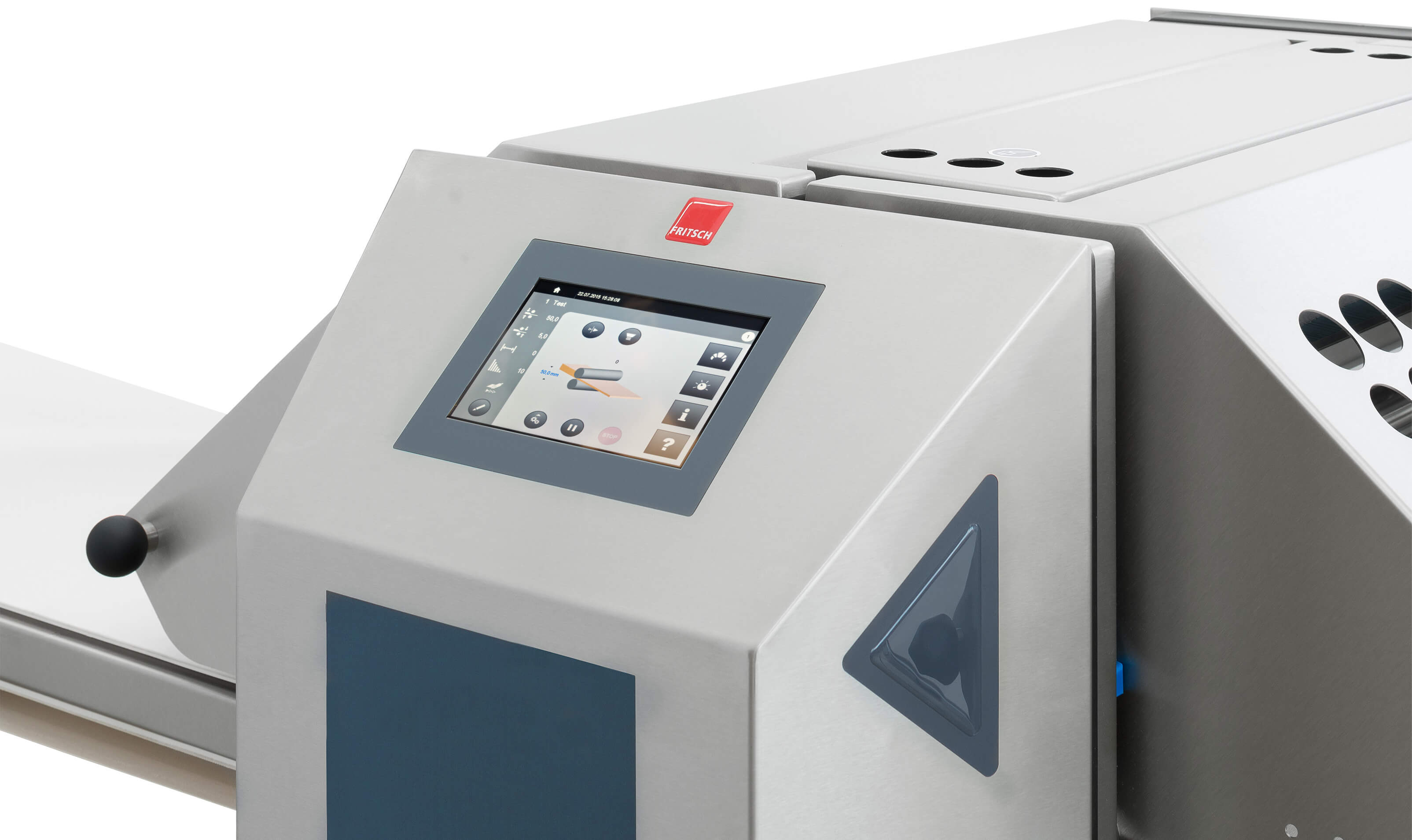 Dough block processing up to approx. 15 kg
Sheeting speed 56 m/min
Working width 650 mm
Roller clearance 0.1 – 45 mm
Table lengths 1.0 – 1.6 m
Continuously adjustable belt speed
Stainless steel substructure with deposit surfaces
Remote maintenance interface
Drag chain for rolls
Safety guards – infeed rollers
Loungmoulder