Whether you want to produce apple turnovers, croissants, various Danish pastry products, pizzas or other fine pastries.
Cutting tables offer the possibility of producing a wide range of pastry in a rational and inexpensive way saving time and at the same time helping to minimize the amount of scrap
Perfect cutting machines for cutting dough into equal pieces.
Efficient production of fine pastries and snacks.
Dough cutting machines or cutting tables are the ideal solution for:
bakeries
confectioneries
production plants engaged in the preparation of ready meals and catering offer
professional kitchens in hotels, hospitals…
Working with dough cutting machines is simple:
place the selected set of cutting rollers in the dedicated frame of the cutting machine
sheeted dough, rolled on a special roller, is placed in the machine
the machine is switched on and in a few moments the strip of dough is rationally and safely cut into exactly the same pieces
Suitable for wide rage of doughs.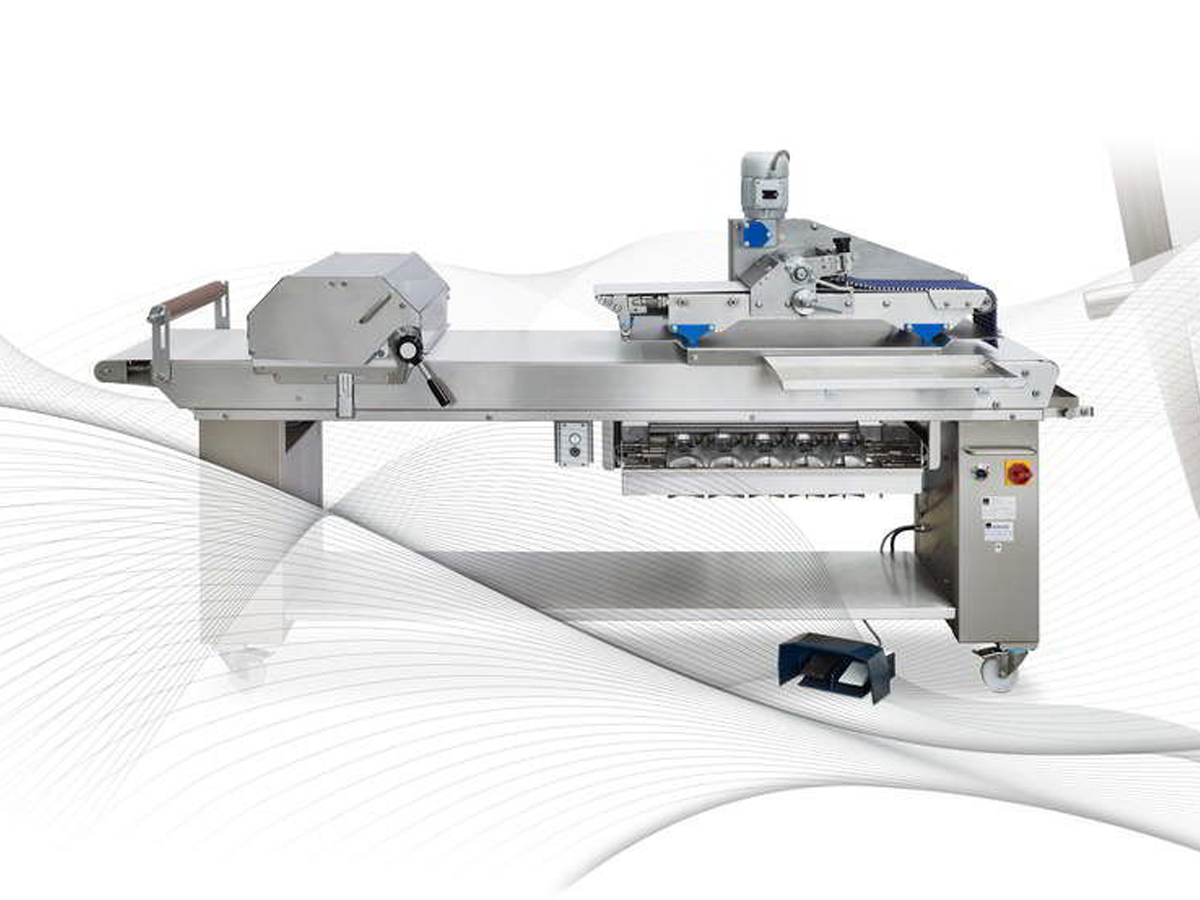 AMT cutting tables



Options:
Additional roller rack for four additional cutting rollers
Removable working plate made out of stainless steel
Foot switch for On/Off
Regulated speed is optionally possible
Specifications for model 250/700
Total Length: 2.630 mm
Total Width: 890 mm
Conveyor Belt Width: 650 mm
Working Height: 900mm
Conveyor Belt Speed: 3,1 m/min
Motor: 0,18 kW
Specifications for model 350/700
Total Length: 3.630 mm
Total Width: 890 mm
Conveyor Belt Width: 650 mm
Working Height: 900 mm
Conveyor Belt Speed: 3,1 m/min
Motor: 0,18 kW